Dear patient readers,
Your humble blogger found a local place that said they had sparklers (yeah!) but when I went there and hour and a half after my phone query, they were sold out (:-(). So I hope you were more successful than me with July 4th amusements!
And are you old enough to remember this device? It's supposedly a Halloween toy but we used them at the 4th because sparks and red, white, and blue. Wish I had kept one: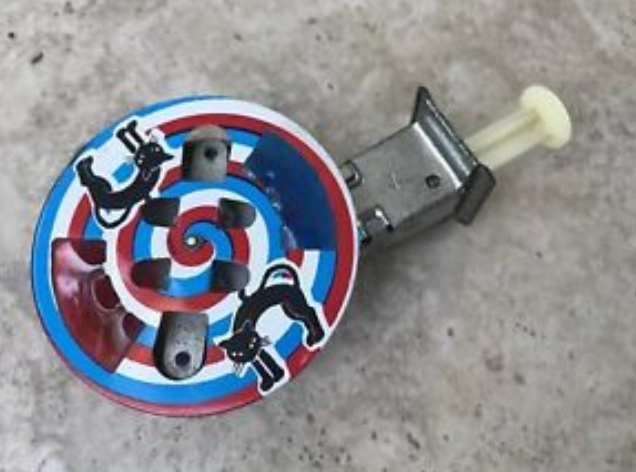 A Jim Beam warehouse filled with 45,000 barrels of bourbon caught fire CNN (Robert H)
Tennessee's Walking Horse 'tradition' should get back on track: The "Big Lick" pain-based gait created by soring is a "tradition" Tennesseans and U.S. Sens. Lamar Alexander and Marsha Blackburn shouldn't be working to protect. KnoxNews (Marty) :-(. See here for details.
The Quantum Theory That Peels Away the Mystery of Measurement Quanta Magazine (David L)
Moore's Law Isn't Dead, But Needs a New and Broader Interpretation: Intel's Top Exec Wired
CUE3: Japan's free throw robot! – Meet The Record Breakers YouTube (Robert H)
The hard truth about being a 21st century tree in California Mashable (David L)
Researchers Have Eliminated HIV In Mice For the First Time USAToday
EPA Move to Phase Out Animal Experiments Could Mean the End of Toxics Regulations Intercept. Charming.
China?
China accuses UK of 'hypocrisy' in Hong Kong row BBC. If you click through, notice headline change from front page.
Osborne eyes chance of taking IMF vacancy Financial Times. Kill me now.
Brexit
Corbyn takes Labour to ALL-TIME polling low: Just 18% would vote for the party in a general election as they slump to fourth place Daily Mail. So one would assume Labour won't be pushing for a GE.

Without a transformation on Brexit, Labour's election chances are dead New Statesman
Syraqistan
U.S. Considers Allowing China To Import Oil From Iran OilPrice
Big Brother is Watching You Watch
Outcry after reports Brazil plans to investigate Glenn Greenwald Guardian

I OPTED OUT OF FACIAL RECOGNITION AT THE AIRPORT—IT WASN'T EASY Wired. Ahem, this is a piece of cake compared to opting out of millimeter wave scanners. If you think the officialdom isn't saving those images, I have a bridge I'd like to sell you. As a contractor to the surveillance state pointed out via e-mail (warning re Amazon's Echo, with the airport screens as his base case Note that this was long enough ago that the older tech, backscatter, was still in use):

To understand how this may work, consider the TSA backscatter scans performed every day at airports. The first batch will produce piles of scans of unknown persons. If these scans are compared with the boarding pass scans around the same place and time, then each backscatter scan may be considered as potentially matching one of the boarding passes scanned. Now, when the same person is scanned again, the number of potential matches of similar scans and common boarding passes reduces significantly. Eventually, scans can be quickly paired to an individual with a high degree of certainty. This can be further optimized by considering which scans and boarding passes have not already been tagged to someone with sufficient certainty.

And speaking of Alexa: Amazon confirms it retains Alexa transcripts and voice recordings indefinitely The Next Web (David L)

Huawei founder predicts internet of things is next US battle Financial Times
Trump Transition
EMERGENCY: The Democratic machine in Queens has waited until the hours before the 4th of July holiday to try to steal the election for District Attorney from @CabanForQueens.

They threw out 2,300 votes from Election Day, most belonging to Cabán and now say Katz is ahead. LIES

— Shaun King (@shaunking) July 4, 2019
Health Care
50 Million Adults Are Uninsured Every Single Year People's Policy Project (UserFriendly)

An Unnecessary Primary Panic? Crooked Media (UserFriendly)
2020
How To Spot A Twitter Troll Craig Murray (Chuck L)
Bitcoin Rally Fuels Crypto Derivatives Wall Street Journal
Inside the Congressional Staff Meeting About Libra American Prospect (UserFriendly). Weak questions but what FB said was obviously ridiculous, so maybe the staffers were in res ipsa loquitur mode.
Google Internet Balloon Spinoff Loon Still Looking For Its Wings Reuters
New-Vehicle Sales Fall to 1999 Levels: How to Grow Revenues After 20 Years of Stagnation (Yup, You Guessed It) Wolf Richter
Escalating conflicts among OPEC members, such as America and Iran, could soon shake the oil market https://t.co/Ag4DsLYMaL

— The Economist (@TheEconomist) July 4, 2019
Amazon Can Be Held Liable For Third-Party Seller Products, Court Says Reuters
Class Warfare
Antidote du jour. Timotheu: "From Jiries Atrash, Mentor Marsh [OH]":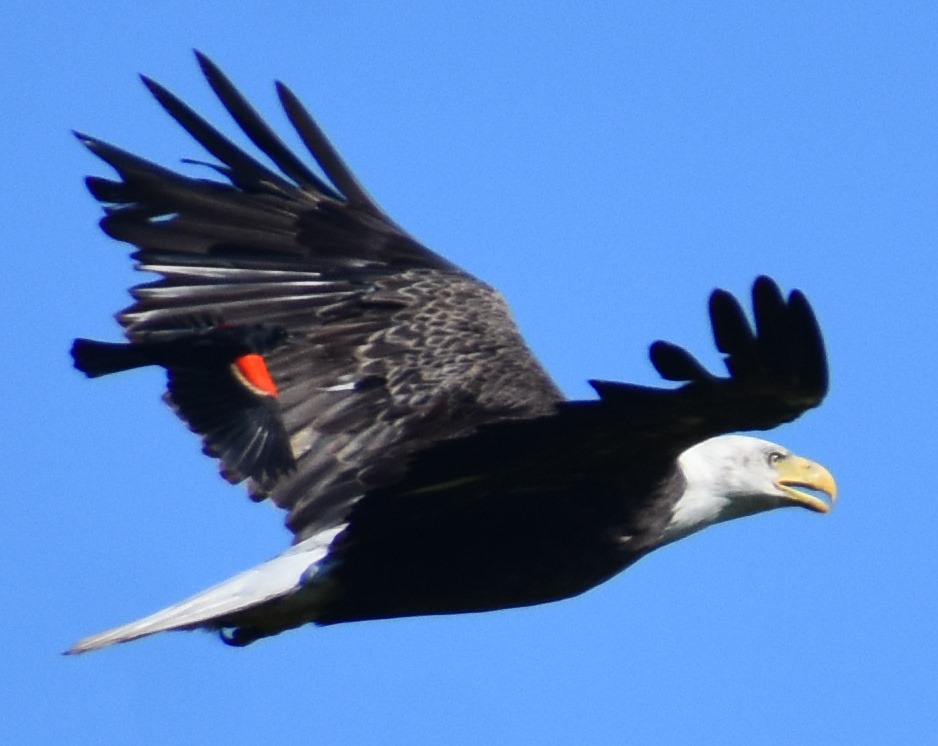 And to get you in the holiday mood:
See yesterday's Links and Antidote du Jour here.