Dear patient readers,
If you live or happen to be near Maine the week after Labor Day, I hope you'll be able to join me at a meetup at my ancestral stomping grounds, Bailey Island, Maine. I am sorry that this won't be as convenient for some of you as the spot we used last year in South Portland, which had great views. However, sadly, Lambert won't be joining us and I wasn't keen about a long (for someone who rarely drives) trip back at night.
So we will be meeting at the cottage I'm renting this year, which is more rustic than the South Portland restaurant but also has splendid vistas, this of the crashing ocean rather than a pretty harbor. It is right at the start of the Giant Stair walk, so I encourage you to allow 10 or 15 minutes to take an easy hike and see the Giant Stair before coming up for a drink.
I have one out of state reader who will be in the area and is definitely coming, so you'll have company. I'll provide wine and munchies. Please let me know if you are coming and if you prefer white or red so I'll have the right provisions.
If you take State Route 24, it is a longish (22-25 minutes) but very scenic drive from the Orr's Island/Bailey Island exit on Route 1.
You enter the house via exterior stairs that take you up a flight to the deck, where we'll be have the meetup.
Details:
4:00 PM to 7:00 PM
18 Ocean Street
Bailey Island, ME 04003
To give you an idea of where this sits on the Maine coast, the first map shows the route from Portland airport, which is south of Portland. Unless there's heavy traffic, it's a reliable one hour drive from Bailey Island to the airport.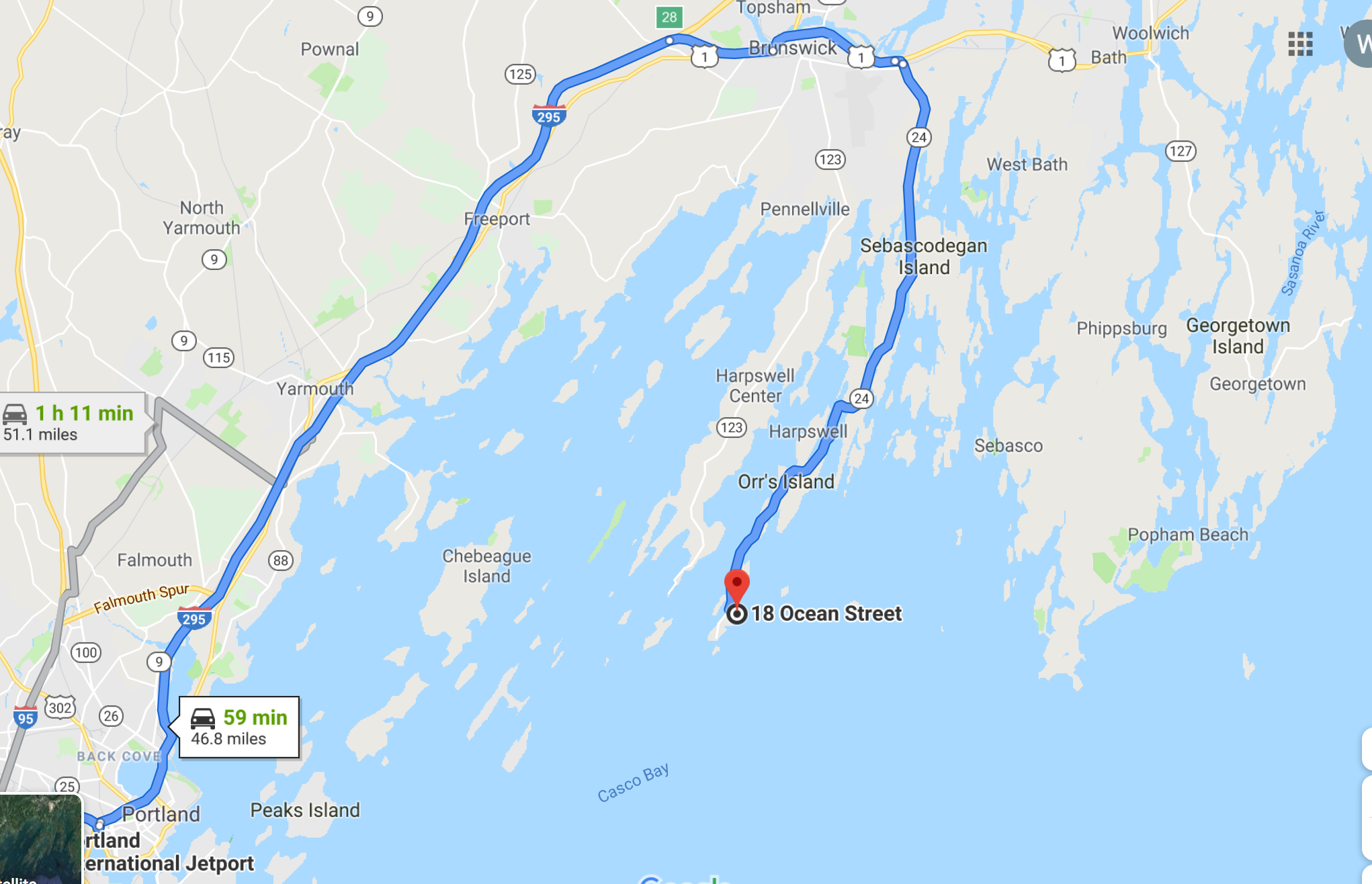 This map has local detail: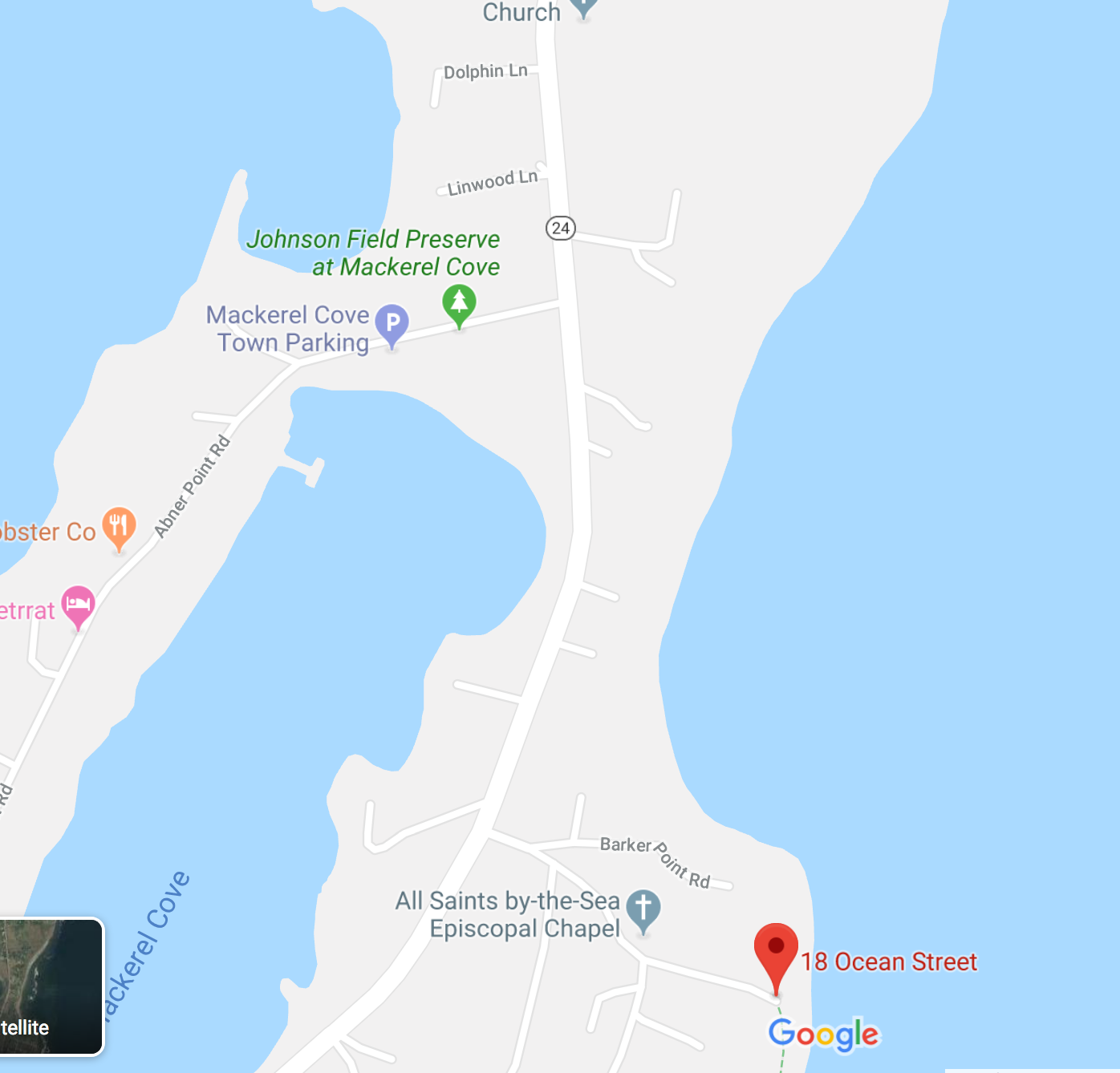 Bear in mind that there is no cell phone signal starting on Orr's Island (there is a two-car length spot on Bailey Island where you can get signal but that isn't much help to visitors). But if you've gotten as far as Orr's Island, it should be easy to find the house, which is the last on the right. The street sign says "Dead end" or something like that. You can park in the yard, or if we have the high class problem of getting a good turnout, there is also parking at the tiny Episcopal church.