Scientists have discovered how memories are inherited World Economic Forum (original). Epigenetics, albeit in flatworms.
Countries most exposed to climate change face higher costs of capital The Economist
America's mega-emitters are starting to close E&E News
"Kochland" Examines the Koch Brothers' Early, Crucial Role in Climate-Change Denial The New Yorker
'The Devil We Know:' How DuPont Poisoned the World with Teflon Organic Consumers (DL).
Syraqistan
Yemen Houthi rebels target Saudi oil field Deutsche Welle
Brexit
Jeremy Corbyn pleads with MPs: back me now before it's too late Guardian (KW).

Brexit: predictions set to panic? EU Referendum
China
* * *
Puerto Rico
Puerto Rico Remade Dissent
Lula: "US hand" on everything that's happened in Brazil Brasil Wire. Lula: The US government "created the Lava Jato investigation to take our oil." Perhaps Chavismo is stronger than imagined?
Down and out in Dhaka The Interpreter
India
Yes, Kashmir is angry but don't edit out the rest of the story Times of India

New Delhi's Demographic Designs in Kashmir Foreign Policy
Mystery surrounds explosion at Russia military site FT
Trump Transition
Trump to extend reprieve for US companies selling to Huawei FT

American Imperialists Have Always Dreamed of Greenland Foreign Policy

Trump Isn't Crazy to Want to Buy Greenland Leonid Bershidsky, Bloomberg
If I Were Still Conservative Patheos. Well worth a read.
2020
Here's why the once solidly Republican state of Texas could become a ticking time bomb for Trump's GOP Business Insider (KW). "White, college-educated voters in Texas' growing suburbs."
Democrats in Disarray
Congressional Black Caucus Institute Takes CoreCivic Cash, Boosts Policies That Help Private Prisons ReadSludge
Our Famously Free Press
Memo to mainstream journalists: Can the phony outrage; Bernie is right about bias Salon. MSNBC has been what it is for some time:

I said above that there's "almost never a memo or order from top management" to newsroom journalists. In normal times, the media system works smoothly without top-down directives. But in times of crisis, such as during the run-up to the 2003 invasion of Iraq — when I was a senior producer of MSNBC's primetime Phil Donahue show — there may well be orders and memos.

As the invasion neared, top management at MSNBC/NBC News ordered us to bias our panel discussions. If we booked one guest who was antiwar on Iraq, we needed two who were pro-war. If we booked two guests on the left, we needed three on the right. When a producer proposed booking Michael Moore, she was told that three right-wingers would be required for balance. (I thought about proposing Noam Chomsky as a guest, but our stage couldn't have accommodated the 28 right-wingers we might have needed for balance.)

During that period, we were told by MSNBC brass that invasion opponent Ramsey Clark, a former U.S. attorney general, should not appear on the channel. Apparently, some sort of blacklist.

When the Donahue show was terminated three weeks before the Iraq invasion, internal memos that had circulated among top NBC News executives actually leaked. (God bless whistleblowers!) One memo said that Phil Donahue represented "a difficult public face for NBC in a time of war. . . . He seems to delight in presenting guests who are antiwar, anti-Bush and skeptical of the administration's motives." The memo described a dreaded scenario in which the Donahue show would become "a home for the liberal antiwar agenda at the same time that our competitors are waving the flag at every opportunity."

Mass Media's Phony Freakout Over Bernie's WaPo Criticism Is Backfiring Caitlin Johnstone, Medium (KW).

When It Comes to Local News Mergers, Bias Top Concern Gallup
Health Care
American Medical Association leaves coalition fighting 'Medicare for All' The Hill
Gunz
Mass shootings give rise to bullet-resistant backpacks Stars and Stripes
L'Affaire Joffrey Epstein
Inmate 76318-054: The Last Days of Jeffrey Epstein Ali Watkins, Danielle Ivory and Christina Goldbaum NYT. Oh, Ali Watkins. Good call, Dean.

EXCLUSIVE: Jeffrey Epstein shipped $100K cement truck to 'P*dophile Island' three weeks before damning expose was released, paying for machine up front so it would arrive quicker, as experts say he could have 'literally covered up evidence' Daily Mail. Suicidal tendencies. Obviously.
Imperial Collapse Watch
The Myth of American Military Dominance War on the Rocks (Re Silc).
Hand-hold phone bans don't seem to improve safety, but they bring in cash Knox News. Law enforcement for profit wins again.
Class Warfare
Mike Duncan of the "Revolutions" podcast:

…because, for me, the most likely scenario involves 1% types building impenetrable compounds in the remaining habitable zones patrolled by a ring of drone weapons to vaporize any prols who get too close…

— Mike Duncan (@mikeduncan) August 17, 2019

Jackpot!

In order to understand the brutality of American capitalism, you have to start on the plantation. Matthew Desmond, NYT (Re Šilc). "Around the world, there are many types of capitalist societies, ranging from liberating to exploitative, protective to abusive, democratic to unregulated." Not sure how wage labor can ever be characterized as "liberating," but liberals gotta liberal.

A.I. Is Learning From Humans. Many Humans. NYT. Training our replacements on the grand scale.

Every Penny a Vote LRB. "[T]he notion that neoliberals were, by and large, moderate in tone and inclined to compromise, only to lose their way in the 1970s and 1980s, is chimerical. The foundational intellectual work was radical, and took place before the Second World War."
How Do You Actually Change Things? Current Affairs. First slowly. Then all at once.
Antidote du jour (via):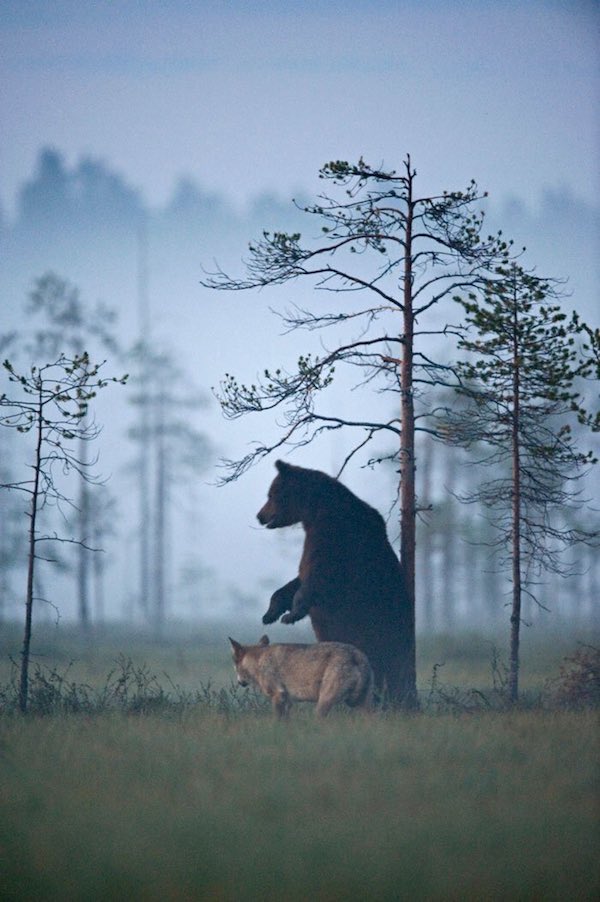 Bonus antidote. Winter in Australia:
Now here's something you don't see everyday in Australia… Kangaroos jumping in the snow. This is beautiful! ❄ pic.twitter.com/Q1uALoq9Gv

— news.com.au (@newscomauHQ) August 12, 2019
See yesterday's Links and Antidote du Jour here.