40% of US honeybee colonies disappeared last year. This is what the world would look like without any bees at all. Business Insider (Kevin W) :-(
Woman sues American Airlines, claims emotional support dog was locked in aircraft restroom ABC (J-LS)
Tests confirm increasing levels of algae blooms in Austin NBC (David L)
Plastic particles falling out of sky with snow in Arctic BBC (resilc)
Research Team Engineers a Better Plastic-Degrading Enzyme NREL. David L: "Dated but interesting."
Cambridge study reverses aging of key brain stem cells in rodents New Atlas (David L)
Scientists Have Created a Vaccine For Cat Allergies, But You Can't Have It Yet Gizmodo. We already have cats for people with allergies (which BTW is not caused by cat fur or dander but their saliva from washing their fur). They are called the Rex. They do look like space aliens but my impression is that people who have the get over that.
Why Is Lyme Disease So Hard to Understand? The Atlantic (David L)
China?
Huawei Technicians Helped African Governments Spy on Political Opponents Wall Street Journal (Bill B)

Hong Kong crisis: Trump moots 'personal meeting' with China's Xi BBC. Trump also offered to mediate in Kashmir, although he then reversed himself. So this looks like him unable to contain his fantasy of being the world's top dealmaker. Or in this case, an effort to poke Xi in the eye (it's insulting to Xi to suggest Xi needs help with what China regards as an internal matter) to salve his ego after having had to back down yet again on his tariff threat threat.
Syraqistan
Security Architecture in the Gulf: Troubled Prospects LobeLog (resilc)

41 Democrats went on an AIPAC-sponsored trip to Israel but you wouldn't know that from their Twitter accounts Mondoweiss

A Letter to Donald Trump from an Iranian War Veteran LobeLog (resilc)
PHOTOS: Venezuelans march against US embargo in enormous #NoMoreTrump protest Grayzone (UserFriendly)
Ministro Larraín arremete contra proyecto de 40 horas: Asegura que se perderán 250 mil empleos el Desconcierto. Timotheus: "This is emblematic of the great "successful" almost miraculous Chilean economy: the Finance Minister comes out swinging against a legislative proposal for a 40-hour week. "It will destroy jobs!" etc."
Big Brother is Watching You Watch
The Facial Recognition System Amazon Sells to Cops Can Now Detect 'Fear' Vice

The Fashion Line Designed To Trick Surveillance Cameras Gizmodo. I don't need new clothes but am making an exception for this…But this looks like she's achieving the reverse of her stated aim by forcing The Borg to get better at surveillance faster. Or is she really looking to get taken out of action in the form of a lucrative consulting contract by one of the bad guys?
Imperial Collapse Watch
Military Spending: Ignoring the $738 Billion Elephant in the Room American Conservative (resilc)

U.S. Worries About Russian and Chinese Influence in Africa Intercept (resilc)

How the British did everything to keep Indians away from the civil services—yet failed Quartz
Trump Transition
How Popular Is Donald Trump? FiveThirtyEight (resilc)

Why the Secret Service spent thousands at a Trump hotel Politico (furzy)

American Taxpayers Forced to Pay For Don Jr.'s Sheep Hunting Vacation to Canada PoliticalFlare (furzy)
Google Workers Demand Company Not Work With Border Agencies Bloomberg
Pelosi refers to McConnell as 'Moscow Mitch' The Hill
King incites furor with abortion, rape and incest remarks The Hill
Portland leaders send unified message ahead of Proud Boys rally: Stay home NBC (David L)
We're All Enemies of the State Counterpunch
2020
This pic of Brutus, one of the Iowa State Fair's most massive hogs chugging a Bud Light Lime is everything pic.twitter.com/0mzpfYa5Tj

— Will🦕Menaker (@willmenaker) August 14, 2019

The media is so fair to Bernie that they are going to have multiple panels stacked with Washington Post reporters and former Hillary staffers to discuss just how fair they are in their coverage. FULL: https://t.co/QtZCqnPEAf pic.twitter.com/yqePsXsANV

— Krystal Ball (@krystalball) August 14, 2019

We've had like three years of "Was Putin the puppetmaster behind the Sanders campaign? Food for thought" takes and now the same people are Very Worried about the prevalence of conspiracy theories in our culture

— Carl Beijer (@CarlBeijer) August 14, 2019

John Kerry & Nancy Pelosi met with Assad before the dirty war imposed on his country. Their goal was to bring him into the West's sphere of influence. Tulsi met with him during the war in an effort to de-escalate it & end US role in the violence. That's why she's being punished. https://t.co/VZbiHDC8fC

— Max Blumenthal (@MaxBlumenthal) August 14, 2019
L'affaire Epstein
Autopsy finds broken bones in Jeffrey Epstein's neck, deepening questions around his death Washington Post. Wowsers. But nice to see some bona fide reporting.

Of course, if one is going to entertain the notion that Epstein was a victim of foul play, one wonders why such a crude method. See below for other approaches. Here the baddies wanted to simulate a drug OD, but a big enough shot of adrenaline will induce a heart attack. Would that get picked up on a toxicology report, though, or alternatively, anything that might work as a knockout drug? I don't read murder mysteries, so this isn't my category. But this method does take two people, making it a lot harder to stage, plus everything goes more cleanly in Hollywood than in real life:

French child protection group urges Epstein investigation Reuters
Our Fabulously Free Press
'Something dark & nefarious': Google insider leaks docs revealing search engine 'blacklist' RT (Kevin W). Slotted here because what actually gets read as news is highly dependent on Google's search results.
CalPERS faces 'very serious risk' in $1.2 billion long-term care case, judge warns Sacramento Bee (Kevin W). We posted on this a month ago. This article obscures the fact that what the judge is calling for is a bailout in the form of a special appropriation by the state to the long-term care plan, which is na ga happen.
Growth in health care administrators vs. growth in physicians.https://t.co/dftfs25DKT pic.twitter.com/SlDjsuxkfO

— Noah Smith 🐇 (@Noahpinion) August 14, 2019
Apple, Spotify Discuss Siri Truce, as Antitrust Battle Looms The Verge
WeWork IPO Reveals It Lost $1.9 Billion Last Year, and Is Losing About $5,200 Per Customer CBS
Mr. Market Has a Sad
Trump Is No More Effective Than Powell at Stopping the Stock Bleeding Bloomberg. Glad we have that clear, that the job of government is to prop up equity markets.
Class Warfare
The Worst Type Of Person You Can Be Current Affairs (UserFriendly). I hope any readers in Louisiana (or regular New Orleans visitors) e-mail the owners of the store and say they are appalled by this behavior and have told everyone they know to boycott the store unless it compensates the musician for the damage they did to him. Also complain on FB and Twitter.

Watch Out Google, YouTubers Are Unionizing Bloomberg

CEO compensation has grown 940% since 1978: Typical worker compensation has risen only 12% during that time Economic Policy Institute (furzy). It's actually even worse than that since the commonly-cited measure of CEO pay lowballs it. See How the SEC Enabled the Gross Under-Reporing of CEO Pay. It looks as if the EPI used the conventional method for stock option valuation, which means the picture is even worse than they indicate.
Antidote du jour (furzy):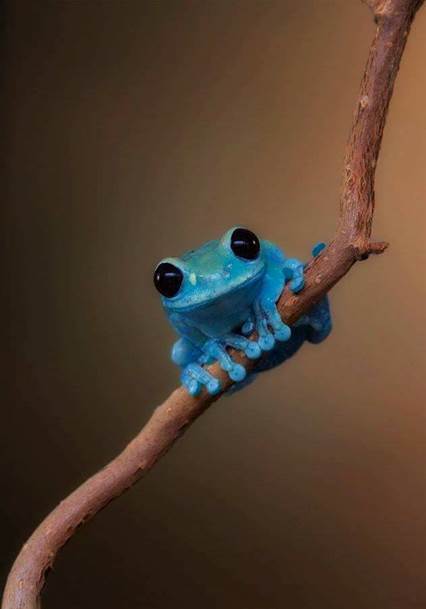 See yesterday's Links and Antidote du Jour here.