Yves here. Apologies for the heavy dose of CalPERS posts, but the bad actors are up to even more chicanery than usual. If you've skipped over this topic, I suggest you reconsider, since it's an in-depth study of institutional rot. Many of our financial services industry readers recognize the behaviors. And there's plenty of conflict and real stakes!
We did have a partial win yesterday, in that the board code of conduct was deemed to be so deficient that a first reading was postponed and is set for next month with a new draft. Of critical importance is that CalPERS' fiduciary counsel nixed the idea of having board members sign under penalty of perjury. That requirement was clearly intended not just as a cudgel to further cow the board but to remove board members.
However, as our post on board member Lisa Middleton indicates, the Board Governance Committee did vote through the oversight-gutting reductions to the board's meeting schedule. We described how Middleton not only failed to decline participating on the subcommittee making the changes and recuse herself on the committee vote as she should have, but she lied by omission by failing to answer a direct question about scheduling conflicts. The schedule changes come up for approval of the full Board of Administration today.
World's Oldest Webcam' To Be Switched Off BBC
U.S. Recycling Industry Is Struggling To Figure Out A Future Without China NPR (David L)
Fossil fuel drilling could be contributing to climate change by heating Earth from within PhysOrg (Robert M)
Melting Glaciers Are Helping Capture Carbon WIRED (Dr. Kevin_
The Amazon is burning and smoke from the fires can be seen from space Vox (Dan K) :-(
A Diet Based on Caloric Restriction Might Make You Live Longer. It'll Certainly Feel Like Longer. MIT Technology Review. This sounds unduly restrictive. I thought the animal studies were on `~60% of normal intake.
China?
China Confirms U.K. Consulate Staffer in Hong Kong Detained Bloomberg

Solar Power Is Now As Inexpensive As Grid Electricity In China IEEE
What happens next? 4 possible solutions for the Italian crisis Politico
Brexit
Brexit no-deal funding 'too little, too late', says Portsmouth council leader Guardian

A no-deal Brexit could unleash a flood of fake goods in the UK, retail expert says CNBC. As if that's the biggest worry….

As Boris Johnson flies to Berlin and Donald Trump cancels his visit to Denmark after his offer for Greenland is rebuffed, German newspaper taz suggests a possible new #Brexit solution: "Why can't Trump just buy England?" pic.twitter.com/jnWM0Tn7gm

— Frank Jordans (@wirereporter) August 21, 2019
Syraqistan
Iranian news agency says Adrian Darya 1 tanker leased to Revolutionary Guards https://t.co/BgXu26JEoe pic.twitter.com/ogsuV8p50y

— Reuters Top News (@Reuters) August 21, 2019

U.S. envoy offers farm visas to boost asylum deal with Guatemala Reuters (resilc)

What 'Victory' Looks Like: A Journey Through Shattered Syria New York Times (furzy). Remember the final line of the "I love the smell of napalm in the morning" speech: "Smells like….victory."
Big Brother is Watching You Watch
Bernie Sanders is now the first 2020 Democratic candidate to call for a ban on facial recognition surveillance Recode

The Cold War spy technology which we all use BBC (David L)

Assange, Attack, Guardian, Journalism Ilargi (Chuck L)
Imperial Collapse Watch
Forget 'Checkbook Diplomacy' and Bring the Troops Home American Conservative

The grim worldview behind Trump's anti-immigrant push, Hong Kong protests, and the Kashmir crisis. Slate (resilc)
Trump Transition
2020
Biden's Complicity in Obama's Toxic Legacy CounterPunch (resilc)

The 2020 Democratic Field Is More Anti-War Than Obama Was FiveThirtyEight

Why Democrats shouldn't be afraid to talk about socialism The Week. UserFriendly: "LOL"

Corporate Media Filled With Nameless Voices Attacking Progressive Democrats FAIR (UserFriendly)

You don't know who the hell I voted for. Don't bring it here @neeratanden. You don't want to do this dance. It's because of mean, hateful neo-liberals like you that we have Trump in the White House. Own your sh*t. Don't ever come for me. I only had one momma and she's dead. https://t.co/Wuv1ijEhT5

— Nina Turner (@ninaturner) August 21, 2019

Sen. Elizabeth Warren Asks Why the Justice Department Went Easy on Big Banks ProPublica
Using—and Regulating—Artificial Intelligence in the Hiring Process National Conference of State Legislatures (UserFriendly)
Did North Dakota Regulators Hide an Oil and Gas Industry Spill Larger Than Exxon Valdez? DeSmog Blog (Chuck L)
Why New York City Is On the Verge of Disaster Matt Stoller (Chuck L)
Gunz
Republican senator heckled and booed during raucous town hall for blaming mass shootings on mental illness Raw Story (furzy)
Walmart sues Tesla over solar panels that 'sparked fires' Financial Times (David L). Fun!
Boeing will hire hundreds of temporary employees at Moses Lake as it prepares for 737 MAX's return to service Seattle Times (Chuck L)
NYU professor calls WeWork 'WeWTF', says any Wall Street analyst who believes it's worth over $10 billion is 'lying, stupid, or both.' Business Insider (David L)
Recession risks rising. But do central banks have any tools? Christian Science Monitor (resilc)
Slowing Buybacks Remove Pillar of Stock Market Wall Street Journal
COMPLETING THE EURO: THE EURO TREASURY AND THE JOB GUARANTEE revista economica (UserFriendly). Esteban Cruz-Hidalgo + Dirk H. Ehnts + Pavlina R. Tcherneva
The Economist Who Believes the Government Should Print More Money New Yorker (resilc)
Class Warfare
Our Leaders Kill For Their Own Benefit Ian Welsh (UserFriendly)

I Tried to Live Like Joe Rogan Atlantic (UserFriendly)
Antidote du jour (Lawrence R, from the Pleasant Lake Protective Association newsletter):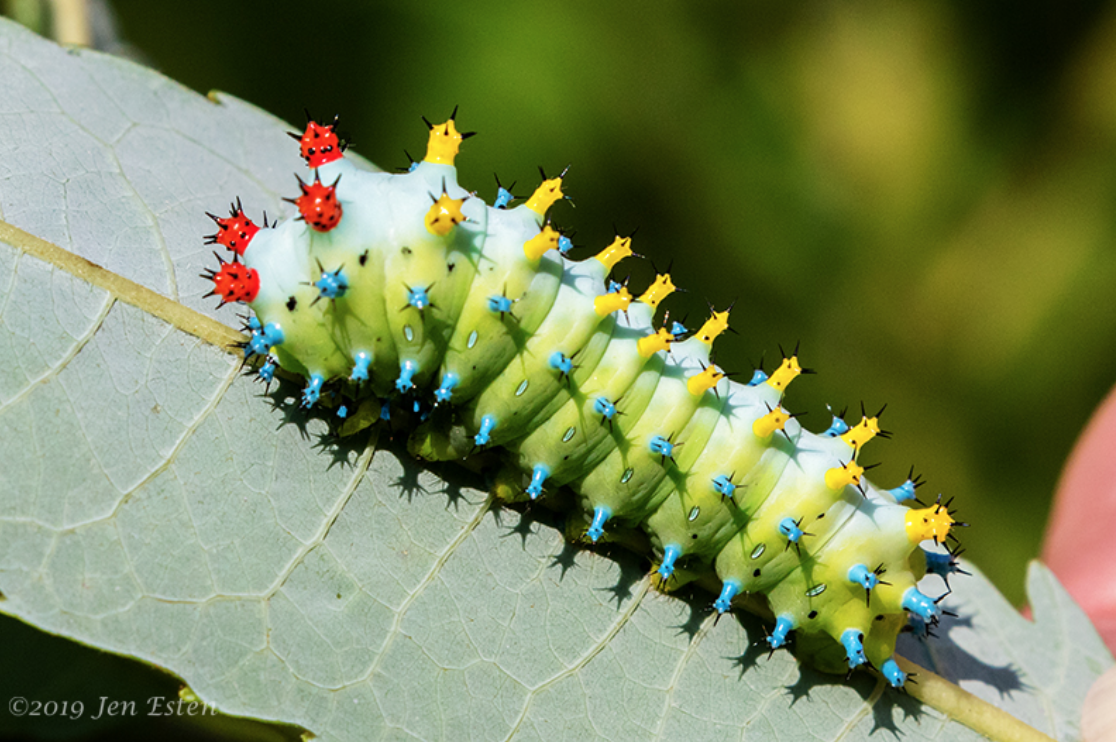 And a bonus:
Just a little dog pic.twitter.com/PBNtPe01oq

— animals (@popularanimalss) August 21, 2019
See yesterday's Links and Antidote du Jour here.