70-Year-Old Man Wins 1,000-Kilometer Horse Race in Mongolia New York Times
ComEd's latest alternative energy: goat power Journal Standard (Chuck L)
Atlantic puffins thriving on remote nesting islands off Maine Portland Press-Herald
Fires Destroy Amazon Rainforest, Blanket Brazilian Cities in Smog Wall Street Journal. I happened to hear this reported on evening network news.
Ohio State seeks to trademark the word 'The' ESPN (Chuck L). First, trademarks are images. Second, they can be filed and issued only in specific categories. But you can easily imagine a big company with a big law firm trying to bully small fry into thinking it has broader application
A Mathematical Model Unlocks the Secrets of Vision Quanta (David L)
All in vein: New blood test can predict if you'll die in next 5 to 10 yrs RT (David L)
China?
Huawei Discussed Iran Business With Citi and BNP Paribas, Court Documents Show Wall Street Journal

Are Hong Kong protesters pro-American or British when they wave the US and UK flags? The answer is complicated South China Morning Post

Hong Kong protests: China used Twitter and Facebook for disinformation campaign Vox (UserFriendly). From earlier in the week, still germane.
Kashmir
Roads of Kashmir are drenched in blood of women, children and unarmed civilians….??

I don't know what will it take to shake and wake the guys in Ibd. Bloody کامیاب سفارتکار۔۔۔ pic.twitter.com/QGmD8SZ7XM

— Zaid Hamid (@ZaidZamanHamid) August 21, 2019

?? Canada refuses visa for Indian Army Generals and Brigadiers who served as intelligence officers for their part in #Kashmir: thank you @JustinTrudeau for your brave stance pic.twitter.com/KaCwdsz7jy

— Lord Nazir Ahmed (@nazir_lord) August 21, 2019
Brexit
Johnson to meet Macron as French president downplays backstop hopes BBC. No wonder the overwhelming majority of the UK public is clueless about Brexit. Headlines like this should be journalistic malpractice. They give the unrealistic impression that the EU might bend to Johnson's demands.

More less than wonderful reporting from Politico's morning newsletter. This is technically accurate but downplays that the Withdrawal Agreement is going nowhere, and the fact that Merkel is using diplospeak doesn't change that:

30 DAYS TO FIND A BREXIT PLAN: Angela Merkel told Boris Johnson on Wednesday she saw "possibilities" to solve the Irish backstop problem and avoid a no-deal Brexit — but put the ball back in Britain's court by making clear it was up to London to come up with a workable plan.

"I see possibilities, shaping the future relationship to address this point," the German chancellor said of the contentious backstop in the Brexit Withdrawal Agreement. "We can maybe find it in the next 30 days," Merkel added. But she indicated she still opposes reopening the Withdrawal Agreement. More from Joshua Posaner in Berlin

UK wages rocket as cheap foreign labour exits labour market Macrobusiness
National Grid says new-style stability software will avoid blackouts Guardian. Kevin W: "Using software to solve a hardware problem. Didn't Boeing try that?"
Syraqistan
Iraq's burning problem: the strange fires destroying crops and livelihoods Guardian (resilc)
Big Brother is Watching You Watch
T-Mobile 'Put My Life in Danger' Says Woman Stalked With Black Market Location Data VICE (Chuck L)

California High School In Silicon Valley Is Locking Up Students' Cellphones NBC
Trump Transition
"He Has Made Us a Laughing Stock": Diplomats Stunned by Trump's Feud With Denmark Vanity Fair (resilc)

Donald Trump calls Danish PM 'nasty' after Greenland bid rebuff Financial Times

Trump has literally just started a new nuclear arms race with Russia but people who actually get paid to share their political opinions for a living are still coming up with moronic ways to call him Putin's Puppet: https://t.co/BgmiqI2f3q

— Aaron Maté (@aaronjmate) August 22, 2019

U.S. and Venezuela Hold Secret Talks Wall Street Journal. I seem to recall the Administration talking to senior members of the Maduro government before and winding up getting played. Has the situation changed enough to expect a different outcome? The article claims Maduro is seeking safety guarantees. After Gaddafi, why would anyone trust them?

Trump: 'I am the chosen one' The Week (Dr. Kevin). Begs the question: chosen for what?

Truckers voted for Trump in droves. Now they say his trade war is 'killing' their ability to make a living. Business Insider

Jewish Democrats decry Trump's 'loyalty' remarks The Hill

AIPAC breaks with Netanyahu over Omar-Tlaib decision The Hill (resilc)

Wyatt Detention Facility correctional officer put on leave after truck drives into protesters; 64-year-old Warren man seriously injured Providence Journal (diptherio). Lovely.
2020
Faithless elector: A court ruling just changed how we pick our president NBC

Gabbard Victimized by DNC's Dubious Debate Criteria Real Clear Politics (Nathaniel)
Guilt is good for corporate chief executives Financial Times (David L)
Investors Are Ditching High-Yield Shale Bonds OilPrice
Google's rivals opt out of search engine auction, calling it 'unethical' and 'anti-competitive' VentureBeat (Chuck L). From last week, still germane.
As Americans Stick With Cards, JPMorgan Drops Its Chase Pay App Bloomberg. Hahaha. Americans like cash too!
CalPERS revamps governance model, reduces number of meetings Pensions & Investments (Kevin W). Wowsers, serious misreporting on what happened with the code of conduct. The Board Governance Committee nixed the yesterday discussion as a first reading and will try to have a first reading again, next month, presumably with a new draft.
Tesla is now facing its most dangerous adversary yet, and it could be proof that buying SolarCity was a huge blunder Business Insider
Singapore Says Musk's Electric Cars Are About 'Lifestyle,' Not Climate Bloomberg
Texas shale towns grapple with growth as oil-bust fears fade Reuters
Letter to the editor of The Atlantic, Jeffrey Goldberg Medium. Read this, if nothing else for the first sentence. You do not have to finish it. I think this helps illustrate how people who have been abused aren't necessarily their own best advocates.
Trump Denies Mulling Payroll Tax Cut to Preempt Recession New York Magazine. UserFriendly: "God they are insane, cutting cap gains?
Trump praises Germany's negative yields but doesn't mention that its bond sale failed CNBC (Kevin W)
Class Warfare
Since 1989, wealth inequality has climbed even more than income inequality has, and there has been virtually no progress in closing either the White/Black or White/Hispanic wealth gaps: https://t.co/v3zULFkp87

— Cardiff Garcia (@CardiffGarcia) August 21, 2019
Antidote du jour (furzy):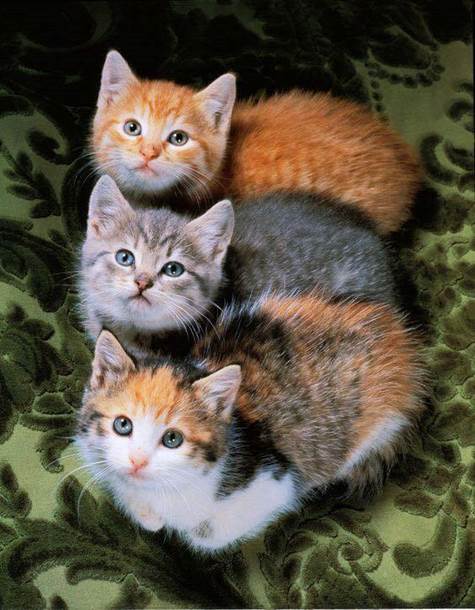 And a bonus:
She legit took her child and ran!! Who said animals don't know anything????pic.twitter.com/JoMXg7liJN

— THE KING IN THE SOUTH???? (@mccoyinnocent) August 22, 2019
See yesterday's Links and Antidote du Jour here.