On a wing and a player: hopes webcam can save endangered albatross Guardian (MGL). From the beginning of the year but still a heartening story.
Yak loose in Virginia after escaping transport to the butchers BBC
Person Honors The Dog Heroes Of 9/11 That Are Often Overlooked In A Beautifully Sad Twitter Thread Bored Panda
Study Finds the Universe Might Be 2 Billion Years Younger Associated Press
Climate change: Electrical industry's 'dirty secret' boosts warming BBC
Taxing Short, Cheap Flights Makes a Lot of Sense Bloomberg
Climate Change Will Create 1.5 Billion Migrants by 2050 and We Have No Idea Where They'll Go Motherboard
The Truth About Faster Internet: It's Not Worth It Wall Street Journal. So if you had any doubts, this should settle them. 5G is for planned obsolescence and better snooping. Get this:
Our users spent an evening streaming up to seven services simultaneously, including on-demand services like Netflix and live-TV services like Sling TV. We monitored the results.

Peter Loftus, one of our panelists, lives outside Philadelphia and is a Comcast customer with a speed package of 150 megabits a second.

Peter's median usage over 35 viewing minutes was 6.9 Mbps, 5% of the capacity he pays for. For the portion when all seven of his streams were going at once, he averaged 8.1 Mbps.
For a point of reference, 6.9 MBPS is the sort of speed you get with DSL over copper.
The First Report of 5G Injury from Switzerland Physicians for Safe Technology (RR)
An anti-vaxxer throwing menstrual blood at California lawmakers today to stop them from passing a pro-vaccine bill that was already signed into law four days ago is the epitome of the type of violent ignorance that is destroying the foundations of our health and our democracy.

— Eugene Gu, MD (@eugenegu) September 14, 2019
Vaping Lung Illness Causes: Study Sheds Light on Vitamin E Theory Rolling Stone (UserFriendly)
China?
Hong Kong protesters plan shopping mall sit-ins after hill-top human chains Reuters
Hong Kong property tycoons in Beijing's crosshairs Asia Times
EU finance ministers plan energy tax to combat climate change DW
Brexit
Johnson plans to force Brexit deal in 10-day blitz Financial Times. Help me. The 10 day blitz is with Parliament, which is the easier part. The headline presupposed a new deal with the EU. There's been talk of throwing the DUP under the bus and going with the "sea border" but as Clive has pointed out, that's not trivial from a "And how exactly do we do this?" perspective. See Richard North below for a sanity check.

Brexit: agendas galore Richard North

It seems a no-deal Brexit is going to happen, Finland's Prime Minister says CNBC
Venezuela's Guaidó pictured with members of Colombian gang Guardian (Kevin W, with another report from Chuck L)
Syraqistan
Big Brother is Watching You Watch
Alabama Tracking Students' Locations To Penalize Them For Leaving Games Early New York Times. In most of the world, porn has promoted bleeding edge tech adoption. In the South, it's football.
Imperial Collapse Watch
Latest Russian spy story looks like another elaborate media deception Matt Taibbi (J-LS)
Trump Transition
Trump blames LED lightbulbs for making him look orange Boing Boing (UserFriendly)
Health Care
in the richest nation in the history of the world, it is absolutely outrageous that john's struggle is not unique. pic.twitter.com/OnNmn3e0ZZ

— mike casca (@cascamike) September 14, 2019

Carcinogens Have Infiltrated the Generic Drug Supply in the U.S. Bloomberg. We warned about the dependence on uninspected foreign providers, particularly in China, more than a year ago.

Medicare for All Would Cut Poverty by Over 20 Percent Jacobin (furzy)

We Asked Prosecutors if Health Insurance Companies Care About Fraud. They Laughed at Us. ProPublica. UserFriendly: "Don't you just love how effective markets are at maximizing efficiency?"
2020
Man, journalists are giving Julian Castro a really raw deal here. Look at the transcript. He is quite obviously right and Biden is dead wrong. pic.twitter.com/MSkyqlsj8G

— Andrew Perez (@andrewperezdc) September 13, 2019

Joe Biden Should Drop Out Rolling Stone (resilc). Na ga happen. He didn't listen to Obama effectively telling him not to run….But this is an interesting theory of failure. Biden was assumed to have solid black support despite his history on bussing. Twitter would suggest that's crumbling, but I'm not sure how fast the debate gaffes are propagating to mainstream voters.

Warren says her tax plan asks just 'two cents' of the super-rich. But how much of a hit would Gates, Walton and their peers actually take? Washington Post. UserFriendly: "This is what is wrong with Warren. This clusterfuck oligarchy isn't anyone's fault. They just accidentally became billionaires by breaking the middle class."

And while some Republican compares @AOC to the Khmer Rouge in an obscene attack ad, the Trump administration is deporting Cambodians who *fled the Khmer Rouge* when they were children.https://t.co/fdoQ9Y0QHG

— manu saadia 🖖 (@trekonomics) September 13, 2019
L'affaire Epstein
Girls who appeared to be 11 to 12 seen with Jeffrey Epstein getting off his plane in 2018 as authorities eyed his travel abroad CNBC

Harvard Officials Say $8.9 Million Donation From Jeffrey Epstein Was From Brief Recovery Period When He Wasn't A Pedophile The Onion (Chuck L)
Big Tech emails called for in US antitrust probe Financial Times (David L). This is gonna be FUN!
Government Orders Google: Let Employees Speak Out Wall Street Journal
Google To Pay $1 Billion in France To Settle Fiscal Fraud Probe Reuters
These States Are Pushing Laws to Restrict Protests on College Campuses Teen Vogue (Scott W)
PG&E Agrees To Pay $11 Billion Insurance Settlement Over California Wildfires NPR (David L)
WeWork has become poster child for everything wrong with tech unicorns CNN (Kevin W)
Class Warfare
Antidote du jour. Meeps: "If you pour a lizard a libation…"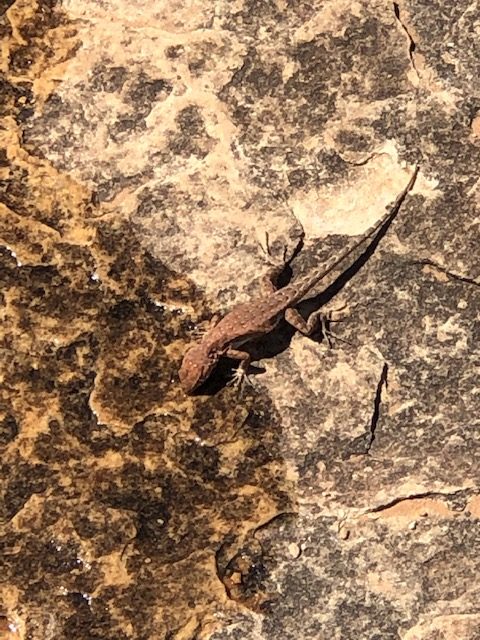 And a bonus from guurst:
I have a lot of shampoos to be fragrant, I have a date today😂😂😍 pic.twitter.com/iWrxHZeKjy

— marie pechova (@pechova_marie) August 24, 2019
See yesterday's Links and Antidote du Jour here.