Repo chaos tests Wall Street confidence in NY Fed's Williams Reuters
Federal Reserve cuts rates as policymaker splits deepen FT
Scotiabank slammed for 'muppet-grade security' after internal source code and credentials spill onto open internet The Register. Paging Clive.
Margrethe Vestager's second chance Politico
Amazon's Next-Day Delivery Has Brought Chaos And Carnage To America's Streets — But The World's Biggest Retailer Has A System To Escape The Blame Buzzfeed (TH).
Justin Trudeau admits 2001 brownface photo was 'racist' ABC
Climate Change Is Going To Do A Major Number On How We Get Around LA LAist
Brexit
Novel and Naughty LRB. Review of Radical Parliamentarians and the English Civil War.
Syraqistan
Siberian Shaman 'Kidnapped' While Crossing the Country to 'Expel' Putin – Reports Moscow Times
China?
Hong Kong cancels National Day fireworks on Oct 1 as protests continue Hong Kong Free Press

US House speaker Nancy Pelosi backs congressional legislation on Hong Kong South China Morning Post. Here are the bills: H.R.3289, S.1838. These are reporting bills. Support for the bills is bi-partisan and across the ideological spectrum, such as it is. No Presidential candidates have signed on. From the summaries: "The State Department shall allow otherwise qualified Hong Kong residents to obtain visas to work or study in the United States, even if the applicant had been arrested for participating in certain nonviolent protests supporting human rights or the rule of law."

How China Unleashed Twitter Trolls to Discredit Hong Kong's Protesters NYT. "[A] sprawling Russian-style disinformation offensive from China." Holy moley. Have these morons never heard of Hillary Clinton and David Brock's "million-dollar trolls"?

* * *

Debt-Wracked Chinese Companies Dump US & Other Foreign Assets, Become Net Sellers Overseas for First Time Wolf Street (EM).

Apple's Brand in China Takes a Hit From Backlash Against Trump Bloomberg

The myth of China's "Great State" New Statesman
Millions may risk jail as Indonesia to outlaw sex outside marriage Reuters. A new criminal code.
Hip hope: Universal Music opens Southeast Asia HQ betting on rap Reuters
Trump Transition
Trump Picks Low-Key Operative as National Security Advisor Foreign Policy

The Trump Doctrine, Revealed Bret Stephens, NYT. The deck: "The president combines the rhetorical impulses of Bob Dornan with the strategic instincts of Dennis Kucinich." You say that like it's a bad thing.

Bolton unloads on Trump's foreign policy behind closed doors Politico

Revealed: how US senators invest in the firms they're supposed to regulate Guardian (Re Silc).
Marie Kondo urges nation to thank veterans for their service before discarding them Duffel Blog
Democrats in Disarray
How Alexandria Ocasio-Cortez Learned to Play by Washington's Rules NYT. "'Very rarely does a member enter the House and exit the House as the same person,' said former Representative Steve Israel, Democrat of New York." Israel is the worst of the worst.
Money From Nothing: Democrats' Socialism for Free RealClearPolitics (UserFriendly: "So MMT is correct, but the source of evil socialism is now").
Obama Legacy
Did Barack Obama, not Donald Trump, launch the new cold war? (review) WaPo. "People who revere Obama, and view his presidency as a semblance of normality, will not appreciate Kuzmarov's offering." Damn. Another book to read.
Health Care
Road To Universal Coverage: Addressing The Premium Affordability Gap Health Affairs. [clears throat]. "The l-o-o-o-o-n-g and winding road…."
Big Brother Is Watching You Watch
This Company Built a Private Surveillance Network. We Tracked Someone With It Vice. License plate readers.
Guillotine Watch
Martin Shkreli's drug company is losing money — and its salesforce feels cheated STAT
Class Warfare
Tracing Chris Arnade's Steps in America's Inner Ring Suburbs The American Conservative
5 Everyday Objects That Are Secretly Saving The World Cracked
Twitter launches the 'Hide Replies' feature, in hopes of civilizing conversations TechCrunch. Let me know how that works out.
The tech backlash is real, and it's accelerating The Verge
A 21st Century Breakup Inside the divorce rattling Silicon Valley and Democratic politics. New York Magazine
Antidote du jour (via):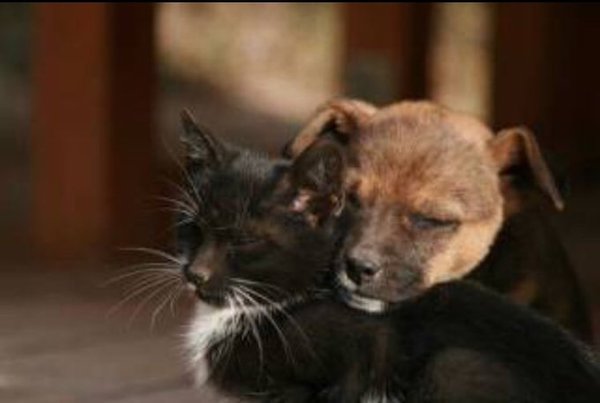 Bonus antidote:
Japanese artist Atsuko Yukawa has been creating miniature, battery-powered wire sculptures. Here is one of her latest:
pic.twitter.com/7DZB90o7rd

— Spoon & Tamago (@Johnny_suputama) September 18, 2019
See yesterday's Links and Antidote du Jour here.