Orangutan with human rights to begin new life in Florida BBC
The Octopus: An Alien Among Us Literary Hub (furzy)
The Glow-In-The-Dark Kitty Smithsonian (furzy)
New NASA Visualisation of a Black Hole Is So Beautiful We Could Cry New Scientist (furzy)
Solution: 'Perfect Randomness' Quanta Magazine (David L)
Neutrino Experiment Reveals (Again) That Something Is Missing from Our Universe Live Science
"Anthropocene: The Human Epoch" puts a frightening twist on the standard nature documentary. Rather than exalting the beauty of Earth's landscapes and animals, it captures the alarming ways in which that beauty has been disturbed.https://t.co/FVKhgshhu2

— The New York Times (@nytimes) September 28, 2019
Nestle Steps Up Coffee Bean Testing on Glyphosate Concerns Bloomberg (Brian C)
Study gets to root of rice's resilience to floods PhysOrg (David L)
Teething gels can contain 'potentially harmful ingredients', dentists and researchers warn Independent
How to Develop an Appetite for Insects New York Times (resilc). Even sawdust tastes good with enough clotted cream on it. In all seriousness, the only thing in the insect category that I have had is fried grasshopper, which is a lot like eating fried shrimp tails.
China?
White House Weighs Limits on U.S. Portfolio Flows Into China Bloomberg
Stocks tumble as US-China tensions escalate Business Insider
Japan and EU sign deal in riposte to China's Belt and Road Financial Times
Brexit
Syraqistan
Imperial Collapse Watch
10 Ways that the Climate Crisis and Militarism are Intertwined CounterPunch (resilc)

A Stronger America Needs 'Strong Towns' First American Conservative. Resilc: "Spending a trillion a year on the dod does nothing but make the whole country weaker. Only the DC suburbs thrive."
Trump Transition
Impeachment Saber-Rattling
Biggest impeachment winners: the ratings of failed cable news conspiracy theorists; the bloody Ukraine proxy war of Cold War hawks; and failed neoliberals who will benefit from having M4A & other issues kicked to the curb as we become spectators of another intra-elite squabble.

— Aaron Maté (@aaronjmate) September 28, 2019
2020
Rep. Gabbard: 'Haven't seen much' evidence that Sen. Warren qualified to be Commander in Chief YouTube (UserFriendly). This is hardly the most important comment but: Great suit. Women so often wear jackets with crap tailoring. This is a power signal that women too often don't get at all.

Elizabeth Warren V. Palestine:

This is a thread on Elizabeth Warren's major (but not comprehensive) history and current stance on Palestine, in 14-points.

Please share widely.

— Ariän El-Tahry (@areltahry) September 27, 2019

Tulsi Gabbard: Transcript does not show 'compelling' case for impeachment YouTube. UserFriendly: "Which she had to walk back/ cave on already."
CalPERS
PUBLIC RETIREMENT FUNDS AND UNIVERSITIES ARE FINANCING EMPOWER TEXANS, A FAR-RIGHT LOBBYING GROUP, NEW REPORT REVEALS Intercept (Paul R) This is not really news. PE squillionaires often back really nasty policies. But optics particularly poor since CalPERS and many other funds are wrapping themselves in the mantel of ESG (environmental, social, and governance) investing, and these guys are and anti abortion and LGBTQ.

Sacramento's Capitol Mall is home to a giant, gaping hole. When will CalPERS fill it? Sacramento Bee (Kevin W). Editorial.
Beautiful people don't always win in the workplace The Conversation
IPO crashes send chills from Wall Street to Silicon Valley Financial Times
The Heat Death of 5G Digits to Dollars. Another must read.
Class Warfare
The Fetishization of Employer-Provided Health Care New Republic. Love the subhead: "Democrats continue to entrench their support for a health care system in which class warfare is a pre-existing condition."

Why France's 20- and 30-somethings hate the Yellow Vests The Saker. Kevin W: "I wonder if you would have the same dynamic at work if American yellow vests were doing this in San Francisco?"

CEO who cut his own salary to give out raises extends $70K minimum salary to new employees The Hill. UserFriendly: "I nominate him for CEO of every company."
Antidote du jour. Cliff V: "Seen recently in the garden. It was a good year for frogs."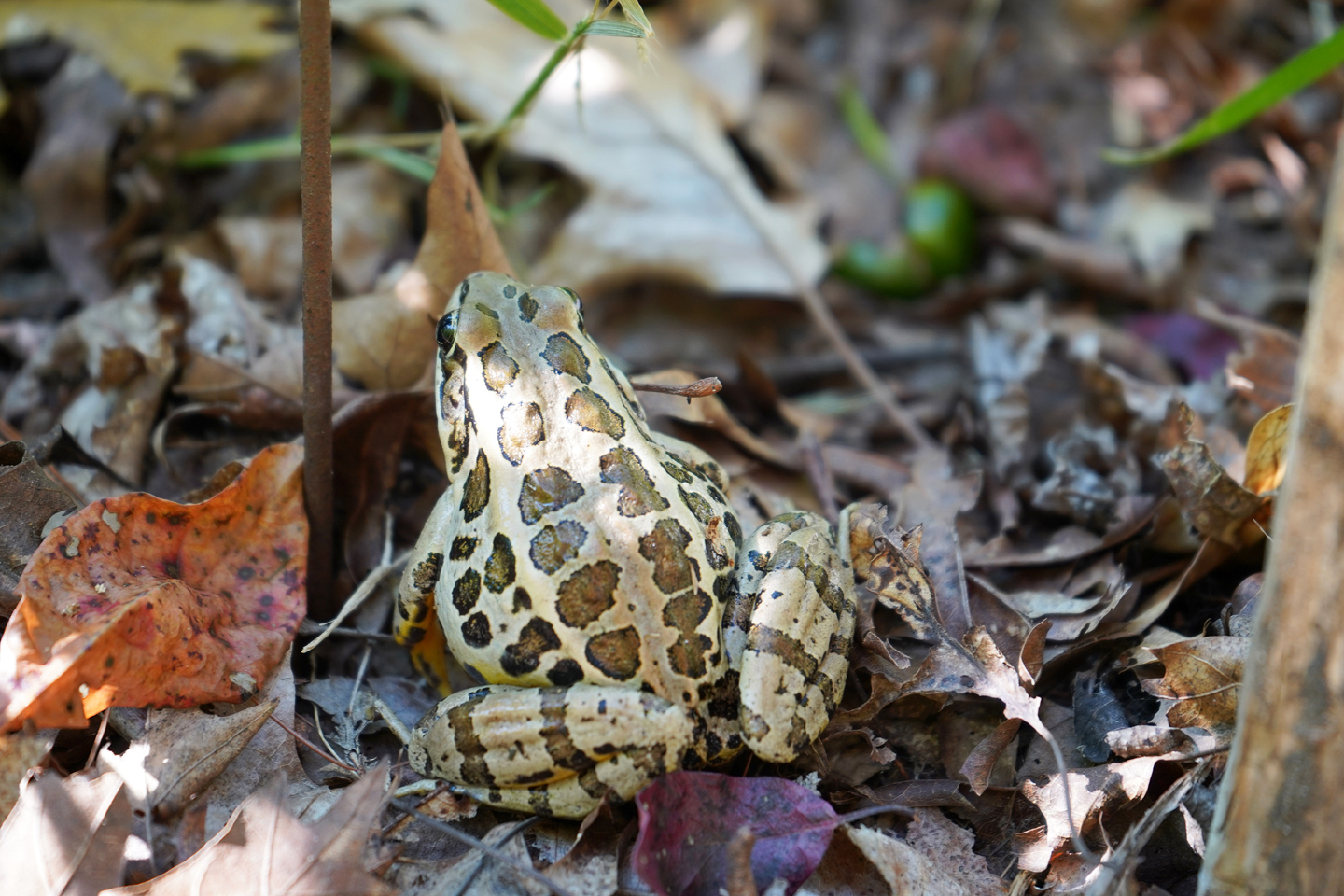 And a bonus (Chuck L):
According to this video, #walruses love the Russian #accordion! pic.twitter.com/e8IQjLSXxI

— RT (@RT_com) September 28, 2019
See yesterday's Links and Antidote du Jour here.