Sulphur-crested cockatoos raiding wheelie bins are (annoying) examples of animal behavioural adaptation ABC Australia
Governance changes came about after some lively debates Pensions & Investment. CalPERS. "Lively debate" sounds a lot like the diplomat's "full and frank exchange of views."
Dorian Hammering Grand Bahama Island: Prolonged Storm Surge Threat Ahead for Southeast U.S. Weather Underground. Moving at one mile per hour.
Latest Boeing 737 MAX delays imperil return of jet by Christmas Seattle Times
Uber and Lyft face an existential threat in California — and they're losing The Verge (DL).
"I'm a Terrible Person": Behind the Epic Meltdown That Ended Travis Kalanick Vanity Fair
Brexit
Brexit seems like an overly dynamic situation just now; here are some live blogs, all with different angles:

Boris Johnson news – live: No-deal Brexit rebels 'have enough people' to block PM's plan, as Downing St forced to deny 'sham' negotiation claims Independent

Brexit: Hammond says Johnson wrong to claim progress in EU talks – live news Guardian

Live Showdown at Westminster RTE

* * *

Boris Johnson's election gambit agreed over curry at Chequers FT

Brussels baffled by Boris Johnson's Brexit progress claims Guardian

Britain Can't Afford the Queen's Weakness Anymore Foreign Policy
China?
New research shows vast majority of Hong Kong protesters support more radical tactics The Conversation. "You taught us non-violence doesn't work."

A provocative thesis. Thread:

People still have trouble accepting that the Extradition Bill really was Carrie Lam's idea and, generally, low priority for Beijing. Short [thread] running down the history up till mid-July with what SCMP reported, what I've heard 2nd/3rd hand, what I believe is most likely true.

— dr. trey (@Comparativist) September 2, 2019

"The truth is, these are not very bright guys, and things got out of hand."

Hong Kong's chief executive denies offering to quit FT

Has China forgotten how order was restored to Hong Kong after the 2003 Article 23 national security protests? SCMP

Hong Kong Protestors Using Mesh Messaging App China Can't Block: Usage Up 3685% Forbes

Hong Kong Protester Forum Says Some DDoS Attacks Came From China Bloomberg

* * *

A light amid the gloom of the US-China trade war Lowy Interpreter

The US's Trade War Fallacy Asia Sentinel
India
Syraqistan
Revealed: How a secret Dutch mole aided the U.S.-Israeli Stuxnet cyberattack on Iran Yahoo News
Health Care
Screening for Social Determinants of Health JAMA

Medicare-for-All Won't Fix the Broken Hospital System The American Conservative. The Deck: "Instead of further driving prices through the roof, let's unleash entrepreneurs to take on the health care cartel." Wonder how long it will take for Democrats to mainstream this (as Delaney, sadly, failed to do).
New Cold War
Russia's Turn to the East and the New Geopolitical World Valdai Discussion Club

Why I Talked to RT Moscow Times
Trump Transition
Why Has Trump's Exceptional Corruption Gone Unchecked? NYT (Re Silc).
2020
What You Need To Know About Fake Video, Audio And The 2020 Election NPR (DL).
A Successful Artificial Memory Has Been Created Scientific American
Big Brother Is Watching You Watch
U.S. Unleashes Military to Fight Fake News, Disinformation Bloomberg

Ring Says It Doesn't Use Facial Recognition, But It Has "A Head Of Face Recognition Research" Buzzfeed
Harry Potter books removed from Catholic school 'on exorcists' advice' Guardian
Class Warfare
Opinion: What does Labor Day mean in a gig economy? Los Angeles Times
Immanuel Wallerstein, anti-capitalist intellectual, dies at 88 Monthly Review
Open Letters: An Open Letter to People Who Say "Summer's Not Over Yet!" McSweeney's Internet Tendency
Antidote du Jour (SS), "When I had water in my pond":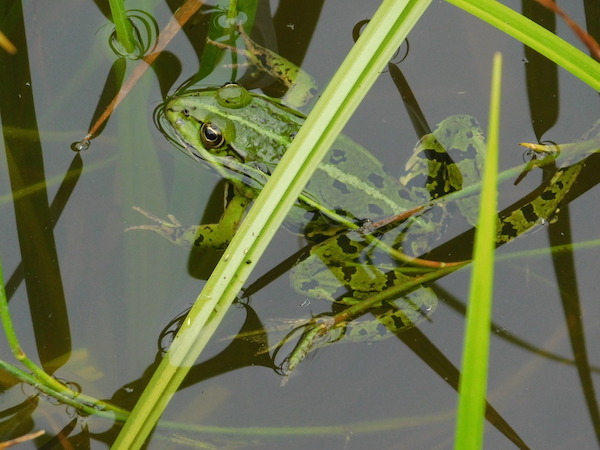 Bonus Antidote:
Rhinos need their space. pic.twitter.com/8255gWQEiF

— When Animals Attack (@extreme_vids) September 2, 2019
See yesterday's Links and Antidote du Jour here.