Women At Ernst & Young Instructed On How To Dress, Act Nicely Around Men HuffPo. "Women's brains absorb information like pancakes soak up syrup so it's hard for them to focus, the attendees were told. Men's brains are more like waffles. They're better able to focus because the information collects in each little waffle square."
A 14-year-old boy shot his way in to a school before turning the gun on himself. Now his mother is facing 6 felony charges. Insider (dk). "A probable cause affidavit obtained by the Indianapolis station WXIN said York withdrew her son from a mental-health treatment program after 10 days, because it wasn't covered by insurance and she couldn't afford it."
Congress Continues to Ignore the Dangerous Flaws of the CASE Act EFF (petition). "$30,000 judgments issued by people who are not judges but rather officers of the Copyright Office, who see copyright holders—not the general public—as their customers, are not "small claims". These are judgments that could ruin the lives of regular people; people who are engaging in the things we all do when we're online: sharing memes, sharing videos, and downloading images."
Brexit
EU did 'all in its power' to achieve orderly Brexit – Juncker RTE

Brexit: Johnson in last push to get deal through BBC

The mammoth Brexit bill to be squeezed through Commons FT

Section 30:

But if the Government doesn't propose an extension, Parliament would have no say and we would exit the transition period on the 31 Dec 2020 even if a new trade agreement hadn't been reached by then with the EU; ie it would mean no deal in just 14 months from now. https://t.co/I4zT2vLU5s

— Hilary Benn (@hilarybennmp) October 21, 2019

Chancellor declines MPs' request for tr modelling Sky News

Brexit: no exit on 31 October EU Referendum. The timeline (?).

Following Brexit? You're Watching the Disintegration of Our Democracy Paul Mason, Vice
Justin Trudeau's political setback: A surprise to the world, but not to Canada Project Syndicate
"We Can't Remain Indifferent": Chile Trade Unions Call for General Strike in Support of Student-Led Uprising Common Dreams
Rioting erupts as Bolivia says Morales near outright win AP
U.S. allows Chevron to drill for oil in Venezuela for three more months Reuters
Syraqistan
Putin's Meeting With Erdogan May Decide Fate of Syria's Kurds Bloomberg
China?
Don't put politics before justice, Hong Kong urges Taiwan over fugitive case which sparked anti-government unrest South China Morning Post

Innovation (1):

Protesters in Hong Kong are now bolting barricades into the road using power drills. pic.twitter.com/k6quQGfjCP

— Timothy McLaughlin (@TMclaughlin3) October 20, 2019

Innovation (2):

This is an example of what sets apart HKers from other protesters around the world. These leaflets are left on "refurbished" shops to explain the reasons behind these targeted actions. Also note: *no looting*. #antiELAB #HongKongProtesters #HongKong pic.twitter.com/tB2DDmrXWi

— Dr. Wong Tsu ? (@HongKongHFF) October 21, 2019

* * *

Rich Chinese outnumber wealthy Americans for first time, Credit Suisse says The Star

Taiwan Needs a Maoist Military Foreign Policy
Should There Be a 'Right to Assist' Campaigns of Civil Resistance? World Politics Review
India
Sowing the seeds of climate crisis in Odisha People's Archive of Rural India
Water company cuts supply to parts of Hanoi after oil contamination VN Express
Pipe dreams Globe Sihanoukville, Cambodia
Kidney for sale: How organs can be bought via social media in the Philippines Channel News Asia
New Cold War
Everyone Is a Russian Asset Matt Taibbi, Rolling Stone

America Sponsors Far-Right Holocaust Revisionist Exhibit in Kiev, Part I Yasha Levine
Impeachment
Why Underachievers Dominate Secret Police Organizations: Evidence from Autocratic Argentina American Journal of Political Science
Trump Transition
Why some say Mexico already built Trump's wall — and paid for it CNN
PG&E
Three men at PG&E decide when Californians go dark to stop fires San Francisco Chronicle

PG&E says more potential power cuts could hit about 209,000 customers Reuters

Opt-in for disaster relief:

Going on now: PG&E wildfire court hearing.

Judge James Donato is not happy with @PGE4Me. He said the wildfire victim claim rates "are abysmal."

"PG&E should have gone to each of those [FEMA] trailers, knocked on their door, and helped [wildfire victims] fill out their form."

— David Krause (@davidekrause) October 21, 2019
Boeing
Imperial Collapse Watch
This Is the True End Of Pax Americana Ian Burama, NYT
Class Warfare
Tennessee GM Workers Vote Down UAW-GM Proposed Deal Payday Report

Ancient Teeth Reveal Social Stratification Dates Back to Bronze Age Societies Scientific American
'I'm in an unfair fight against a superpower,' Assange tells UK court Sidney Morning Herald
Antidote du Jour (via):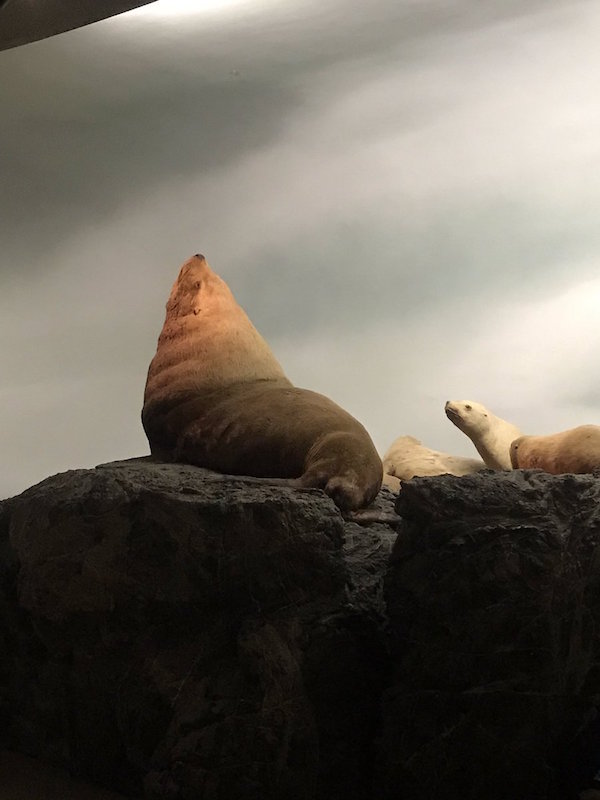 See yesterday's Links and Antidote du Jour here.