2 race horses euthanized and 1 left injured at famed California track CBS. :-( . Follows death of Mongolian Groom at the Breeders' Cup a week ago. This story ran last week, before the latest deaths: Advocates step up efforts for horse racing reform bill after more deaths The Hill
Cornhole Is a Pro Sport Now Outside Online (resilc)
Arctic blast set to spread across the U.S. in record cold snap Axois. Down here, we are forecast to have a 42 degree drop in 24 hours, from 67 degrees at 3:00 PM yesterday to 25 degrees today. Brr!
Scientists find eternal Nile to be more ancient than previously thought PhysOrg (Chuck L)
New catalyst efficiently produces hydrogen from seawater PhysOrg (David L)
Trade
The world's largest trade deal could be signed in 2020 — and the US isn't in it CNBC

Trump Expected to Delay Tariffs on Imported BMWs and Other European Cars Bloomberg
Brexit
Farage's 'unilateral' Leave alliance doesn't guarantee the Tories a majority Spectator

Labour MPs press Corbyn to cooperate with Remain parties after Farage stands down candidates Independent

Wow!!! Fuck ??
That's how you deal with it ?
pic.twitter.com/IrrYGfPufz

— ARTIST TAXI DRIVER (@chunkymark) November 12, 2019
Bolivia Coup
Bolivia crisis: Evo Morales accepts political asylum in Mexico BBC

Why Is Evo Morales Suddenly No Longer President of Bolivia? Foreign Policy. Lambert:

1) Everybody in the line of succession after Morales resigned. So they withdrew from the political process (uh oh) and there's also no way to form a legitimate replacement government

2) Voting machines suck:

There was terrible IT protocol, including the unexplained use of an unauthorized server located abroad to handle part of the data transmission with the vote count.

3) Everybody is EXTREMELY concerned that the word "coup" not be used. But to my simple mind, if the military tells you to go, and you go, it's a coup. It may be softer than the coups Bolivia is used to, but a coup it is. (I wonder if domestic political considerations have anything to do with proscribing "coup").

4) Everybody is treating OAS as if were an independent entity like the UN, bless its heart. But it's a creature of the US.

Bolivia's Evo Morales forced out by coup WSWS

What Happened in Bolivia's 2019 Vote Count? The Role of the OAS Electoral Observation Mission CEPR

Just so you have another perspective. However, even though this individual does not appear to be a plant (and a lot pop up on Twitter at times like this), both Lambert and I note that claims like "This is not political" = "This is highly political."

Bolivia's fight is not political. I've lived in Bolivia a month or so out of the year for the last 8 years. And my in-laws have always lived there. Here's what's been going on… #BoliviaNoHayGolpe #BelieveBolivians 1/25ish pic.twitter.com/ECy7IJrIU5

— Dan Kuck-Alvarez (@dankuck) November 12, 2019

To the media know-nothings virtuously arguing Bolivia isn't a coup because "protesters"—Allende's rule was constantly disrupted by "protesters" organized by Chile's wealthy capitalists & CIA. That didn't make Pinochet's coup overthrowing Allende not a coup ffs. pic.twitter.com/5wFbcv28bX

— Mark Ames (@MarkAmesExiled) November 12, 2019
Dispute over water fuelled attack on LeBarón family by farmers' group Mexico Daily (Anthony L)
New Cold War
Syraqistan
Saudi Arabia's Vision 2030 Remains a Hard Sell Stratfor (resilc)
Big Brother is Watching You Watch
Microsoft Vows To 'Honor' California's Sweeping Privacy Law Across Entire US ars technica
Imperial Collapse Watch
Trump Transition
Impeachment
2020
Desperate DNC Throws Bloomberg Against the Wall, Sees if He Sticks BEET PRESS (UserFriendly)

From a last week, hat tip Chuck L. Be sure to read the entire thread. How soon will these toads hop out of his mouth?

I saw @MikeBloomberg speak to a group of rich executives end of 2018, when he was already considering running for president. I was so shocked at his views that I took notes.

Here are the highlights: (thread)

— Federica Pelzel (@federicca) November 8, 2019

Sanders couldn't stop laughing at report of Bezos asking Bloomberg about presidential run. Slate (furzy)

Jamie Dimon doubles down on his defense of billionaires after Warren spat — saying 'vilify Nazis' instead Business Insider. JP Morgan is #1 in the US wealth management business.

'I'm Full Tulsi': Inside Tulsi Gabbard's Wild Bid to Make Trouble in 2020 Vice (resilc)

The Gabbard campaign's demand for an apology from Hillary Clinton includes the text they want her to deliver, including "I support and admire the work that Congresswoman Gabbard has done and will continue to do." pic.twitter.com/RldwBFp5cj

— Dave Weigel (@daveweigel) November 11, 2019

Democrats challenge election laws in battleground states The Hill
Krystal Ball exposes SJW hypocrisy on historic black election YouTube (UserFriendly)
Sen. Schumer vs. Rep. Omar on outgoing Republican Rep. Peter King. (I'm in the "Good riddance" camp) pic.twitter.com/mXd6w9RklG

— Aaron Maté (@aaronjmate) November 11, 2019
Walgreens may get scooped up in the largest private equity deal in history, report says ABC. Aargh….
American robots lose jobs to Asian robots as Adidas shifts manufacturing New York Post. Resilc: "Is this like spy vs spy in Nad magazine?"
Big Business Is Overcharging You $5,000 a Year New York Times
Alan Greenspan says there's 'no point' for central banks to issue digital currency CNBC
Guillotine Watch
World's most expensive watch sells for £24.2m in charity auction Guardian (BC)

World's Rich Readying for Major Stock Sell-Off, UBS Wealth Says Bloomberg
Class Warfare
Class Reproduction in America Revisited Policy Tensor (UserFriendly). Important.

Death by Oligarchy Chris Hedges, TruthDig

Wage Theft Is the Multibillion-Dollar Crime Almost No One Is Prosecuting GQ (resilc)

In the Looming Shadow of Civil War CounterPunch (resilc). I don't buy the civil war meme. First, Americans with their bourgeois orientation are not big on taking to the street. Second, our Civil War was entered into by opposing states who split pretty tidily along geographical lines. Our supposedly blue states, if you look at a map of vote split by county, are actually blue cities that vote-wise dominate geographically red states. This is true even of California. Those blue cities are not contiguous. Mark Blyth's observation, "The Hamptons are not a defensible position" applies here too. However, that does not mean we can't or won't see a marked rise in not well organized violence.
Antidote du jour. Daily Mail (see story!) via Timotheus: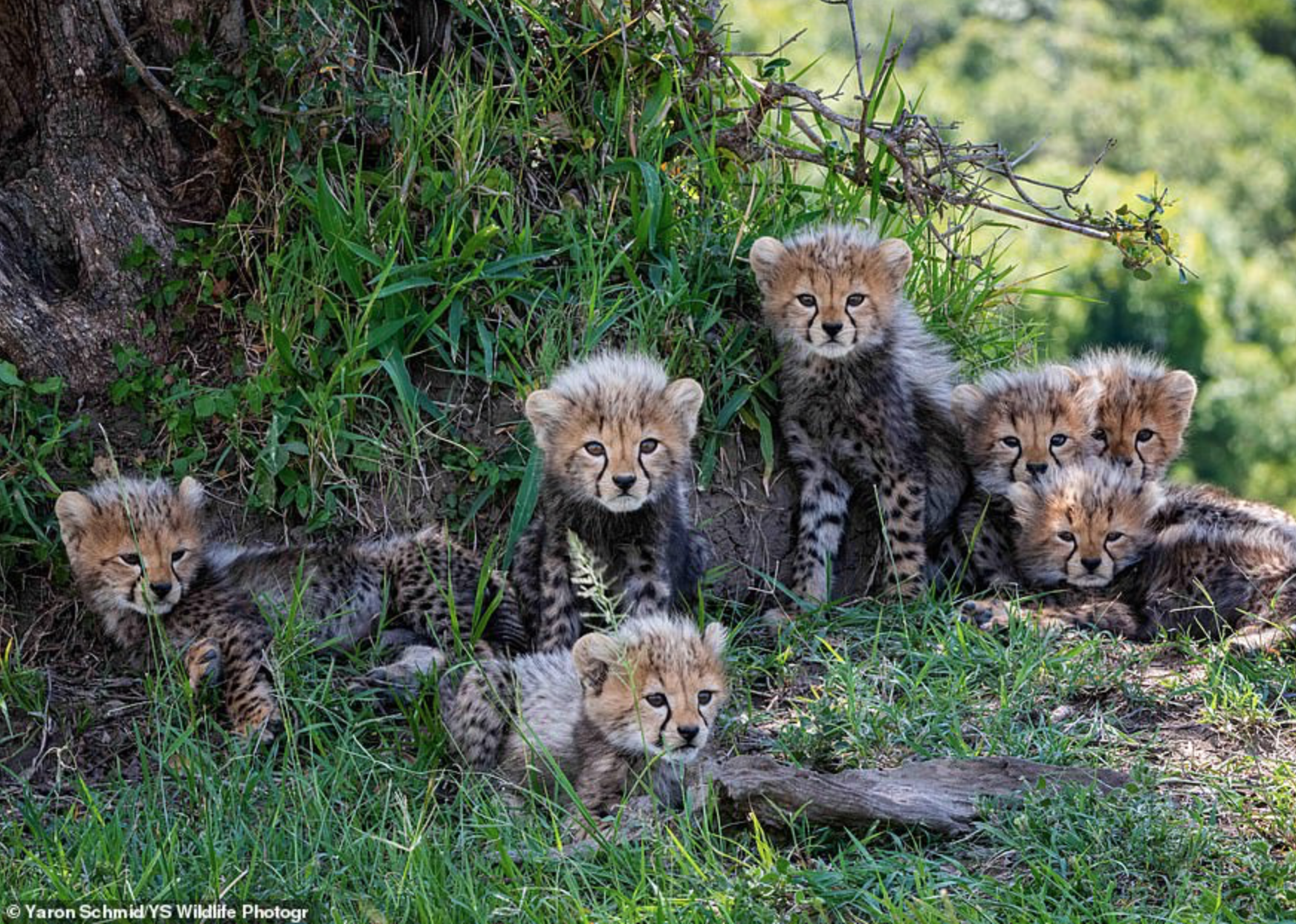 And a bonus video (bob). Haha, reminds me of the raucous birds in Sydney that would wake me up, no tweety birds down under…but this one even more so. You MUST listen to the end!
See yesterday's Links and Antidote du Jour here.