Traffic nightmare: Bizarre fire, crash close I-5 lanes near Lakewood for nearly 13 hours Seattle Times. The best lead I'm seen in a long time:
The morning commute on Interstate 5 near Lakewood was thwarted Monday morning by an unlikely series of events involving shrimp, cheesecake, a burning semitruck, and an SUV that crashed into multiple emergency-response vehicles while fleeing law enforcement.
What dullard wrote that headline, though? Needs to be "CITY'S BIGGEST CAKE MIX-UP!!"-class, and isn't.
Facebook's fake numbers problem FT. Addressed by NC back in July. See "Facebook: Mark Zuckerberg's Fake Accounts Ponzi Scheme."
Google requested a trove of documents from the Texas attorney general's antitrust probe CNN
Sydney Air Quality at Hazardous Levels as Wildfires Rage AP
Climate Change Is Coming for Global Trade Foreign Policy
Ghost ships, crop circles, and soft gold: A GPS mystery in Shanghai MIT Technology Review
Brexit
Private Equity Muscles Into Britain's Booming Retirement Market Bloomberg
Paris police use tear gas, water cannon on 'yellow vest' protests anniversary Reuters. We hear remarkably little about a movement that has peristed for a year.
5-Star's crisis threatens Italian government's survival Reuters
Syraqistan
In Bolivia, an interim leader is leaving her conservative mark WaPo. "Interim leader," forsooth.
The Eighteenth Brumaire of Macho Camacho: Jeffery R. Webber and Forrest Hylton on the Coup in Bolivia Counterpunch. Must-read on Bolivia.
"Beyond Dichotomies": One Bolivian voice on the present moment Carwil without Borders
Exclusive: Haiti's president warns of humanitarian crisis, calls for support Reuters
India
An Inside Look at Kashmir Der Spiegel
China?
NPCSC Legislative Affairs Commissions Criticizes Hong Kong Court's Mask Ban Ruling, Signals Possible NPCSC Intervention NPC Observer and China says Hong Kong courts have no power to rule on face mask ban Straits Times. So I suppose this fashion tip is still en vogue:

I guess we can all go back to wearing a mask the good old fashioned way. pic.twitter.com/0Q1BE6P7xQ

— hardmaru (@hardmaru) November 18, 2019

Hong Kong protests: university campus stand-off between radicals and riot squad shows no sign of ending as thousands hit streets in bid to relieve police siege SCMP

Beijing's tactics are driving spiral of violence in Hong Kong Australian Financial Review

* * *

Embarrassing mistake: Chinese magazine 'accidentally' reveals new top secret weapon NY Herald

China Bashes NYT's Xinjiang Story as Warren, Buttigieg Criticize Bloomberg
New Cold War
The Cold War Ended 30 Years Ago. Why Are Things With Russia So Bad? Defense One. NATO expansion a "historic blunder." The Blunderers have been on full display in the impeachment hearings.

Meet Ukraine: America's Newest "Strategic Ally" Counterpunch

25 Times Trump Has Been Dangerously Hawkish On Russia Caitlin Johnstone (JZ).
Impeachment
Trump Transition
Hospitals pledge to fight Trump admin price transparency plan in court Health Care Dive
A massive scandal: how Assange, his doctors, lawyers and visitors were all spied on for the U.S. La Repubblica (Bugs Bunny). Very good, well worth a read.
Our Famously Free Press
'No One Believes Anything': Voters Worn Out by a Fog of Political News NYT. Two words: "Judy Miller." Everybody know who Judy Miller was?
Boeing
Boeing 787 Dreamliner: "Hundreds of Defective Parts" Ralph Nader Radio Hour
Sports Desk
Kaepernick called an audible and beat the NFL at its game The Undefeated (Craig H). Sports teams should all be owned by municipalities, like the Packers, and not by rich, racist goons.

Will Astros sign-stealing revelations lead MLB into a bottomless pit of scandals? USA Today. Note: Astros executives are from McKinsey, so a cheating scandal would be unsurprising.
Class Warfare
Undercover investigation reveals evidence of unequal treatment by Long Island real estate agents Newsday. Important.
The Dark Psychology of Social Networks The Atlantic (DL). Come on, man. What's "dark" about "moral grandstanding"?
What we did to the Bagel Boss guy: His health problems should prompt some self-reflection NY Daily News
Moore on Jerusalem, Eternalism, Anarchy and Herbie! Alan Moore World
Antidote du Jour (via):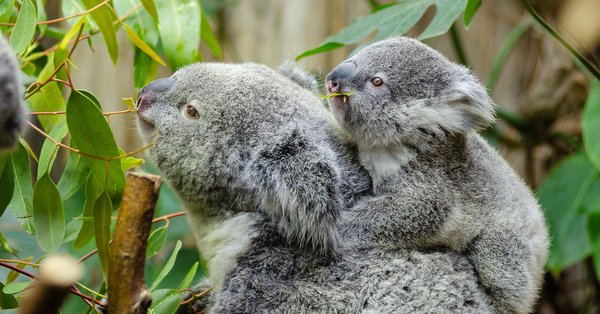 Bonus antidote; sadly, I missed World Octopus Day:
"…new footage showed octopus and grouper fish communicating and collaborating to catch prey…"

A little squid pro quo for you on #WorldOctopusDay!https://t.co/Yg0DtJ5Ksy

— David A. Steen, Ph.D. (@AlongsideWild) October 8, 2019
See yesterday's Links and Antidote du Jour here.