Where Christmas trees come from WaPo
Revenge? Military Industrial Complex Sponsors Eisenhower Ornament American Conservative
Your chronic pain could be making your office a lot more toxic Scroll
Bangladesh Liberation War: Recalling December 15, 1971 – the day before Pakistan surrendered Scroll
Updated USGS Model Puts East And South Bay In Jeopardy Of Catastrophic Quake SFist (david l)
China?
Cruising Pamir Highway, the heart of the Heartland Asia Times. Pepe Escobar. Part two; see part one of the series here.

China's Dangerous Chokehold On Our Medicines American Conservative
Lebanon
Lebanon crisis: Dozens hurt as police and protesters clash in Beirut BBC
Turkey
Turkey says S-400 system 'vital', will retaliate any US sanctions Al Jazeera
Sabra and Chatila taught me all massacres become 'alleged massacres' if we don't pay attention Independent. Robert Fisk.
Algeria stands at a historic crossroads Qantara
Sudan's Omar al-Bashir convicted of corruption FT
India
Citizenship Act: Violent Protests Rock West Bengal, Mamata Appeals for Calm The Wire

Protests rage as US, UK warn on travel to northeast India  Agence Fance-Presse

The Rape of India's Soul Proect Syndicate Jayati Ghosh
Far from U.S. epidemic, 'the other opioid crisis' rages in vulnerable countries LA Times
Imperial Collapse Watch
We Have Just Been Handed the Pentagon Papers of Our Generation The Nation. Maj. Danny Sjursen. As it happens, during a recent long-haul flight, I just caught up w/ Spielberg's The Post – about the publication of the Pentagon Papers.

Washington Post's Afghanistan Story Reveals Core Folly of American Defense Strategy Rolling Stone. Matt Taibbi.

Lying by Bush and Obama over Afghanistan is this era's Pentagon Papers NY Post

Dear @POTUS: here's a clue about where real corruption is, supported by US billion$: Afghanistan. https://t.co/e0Is6JnUDx

— Harry Shearer (@theharryshearer) December 13, 2019
Evo Morales granted refugee status in Argentina Al Jazeera. Glenn Greenwald promises an interview w/ Morales in Monday's Intercept; will link if it's available at the time of posting Monday's links.
La debilidad del Presidente: Familia Piñera Morel sacó fuera del país más de US$500 millones con destino a Paraísos Fiscales  El Mostrador (timotheus)
Big Brother IS Watching You Watch
'I Slept With My Gun': What It's Like to Get Your Ring Camera Hacked Gizmodo

Feds reap data from 1,500 phones in largest reported reverse-location warrant Ars Technica
Waste Watch
New York bottle bill expansion could boost glass container recycling by 65%: study Waste Dive
Utility Executives Kept Flint's Tainted Water a Secret Wired
Brexit (and Election Post Mortem)
Johnson is the luckiest politician alive – reading about worse historical crises has been my solace in recent weeks Independent. Patrick Cockburn.

The Strange Death of Social-Democratic England New York Review of Books

"Anyone to my left is an antisemite" Immigrants as a Weapon
Trump Transition
I drafted the definition of antisemitism. Rightwing Jews are weaponizing it Guardian
Impeachment
Rep. Jeff Van Drew, anti-impeachment Democrat, expected to switch parties after Trump meeting WaPo (The Rev Kev)
Class Warfare
How to Avoid Amazon This Holiday Season Truthout

Progressives Blast New NLRB Union Elections Rule That 'Betrays the Workers It Is Meant to Protect' Common Dreams

The progressive prosecutor movement is great — but without funding public defenders it won't work Salon
2020
How McKinsey Makes Its Own Rules ProPublica
Realignment and Legitimacy
Precinct closures harm voter turnout in Georgia, AJC analysis finds Atlanta Journal-Constitution. And the piece that directed me to the AJC study, Georgia Is Really Good at Making It Hard for Black People to Vote, Study Finds New York magazine; not sure the AJC site is accessible to some of our non-US-based readers.
Sanders 'outraged' after MLB threatens to cut ties with minor league teams The Hill
Antidote du jour (via):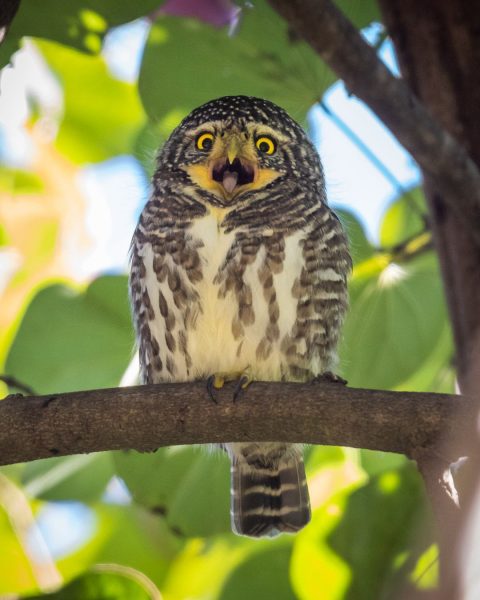 See yesterday's Links and Antidote du Jour here.