The 20 most popular reader's photos of 2019 TreeHugger
Mile high ugh: What you should know before you eat airplane food NBC
Why airlines make flights longer on purpose BBC
Thousands of Koalas Feared Dead in Australia Wildfires Common Dreams
Volunteer Firefighters to Get Some Pay as Australia Burns Bloomberg
The holiday is over – get out NOW! More than 30,000 tourists are forced to cut short their breaks and are ordered to flee picturesque seaside town before extreme bushfires shut major highway Daily Mail (david l)
Brooklyn subway raccoon continues to evade capture NY Post
Syraqistan
Isis's destruction of an ancient civilisation mattered more to the west than human casualties Indepdendent. Robert Fisk.
California Burning
Waste Watch
Retailers grapple with $100bn returns problem FT

How many curbside recycling programs have actually been cut? Waste Dive
Have we reached 'peak meat'? FT
Class Warfare
Big Brother IS Watching You Watch
Should colleges really be putting smart speakers in dorms? MIT Technology Review

Pentagon Leaders Tell Troops to Stop Using Mail-In Genealogy DNA Kits Military.com
Our Famously Free Press
Facebook Censorship of Alternative Media "Just the Beginning," Says Top Neocon Insider The Gray Zone

Media's Deafening Silence On Latest WikiLeaks Drops Is Its Own Scandal Caitlin Johnstone

Jerri-Lynn here. Yes, I realize twitter isn't press. I'm filing this tweet here as it's closely related to these other censorship (including self) links.

This is bizarre, I have never seen anything like it before…

Italian reporter @SMaurizi had a tweet on OPCW and Douma arbitrarily blocked by Twitter. It contained important info and did not violate any rules.

When I clicked on it I got this notice: pic.twitter.com/tVXLpoGVFK

— Max Blumenthal (@MaxBlumenthal) 29 December 2019

Even amid affluence of tech capital, local news struggles AP
Guillotine Watch
Brexit
Nationalism is transforming the politics of the British Isles – its power as a vehicle for discontent grows ever stronger Independent. Parick Cockburn.
India
China?
Explainer: Hong Kong's Five Demands – halt the characterisation of protests as 'riots' Hong Kong Free Press

China and Russia plan to boost scientific cooperation with focus on artificial intelligence and other strategic areas SCMP

Why China's crackdown on academic freedom will backfire SCMP (david l)
Trump Transition
Science Under Attack: How Trump Is Sidelining Researchers and Their Work NYT
2020
Health Care
"Don't Tell Me We Can't Afford Medicare for All," Says Sanders, After NYT Details Insanely Higher Costs of US Healthcare Common Dreams And see In the U.S., an Angioplasty Costs $32,000. Elsewhere? Maybe $6,400. NYT

Hospital Group Mum As Members Pursue Patients With Lawsuits And Debt Collectors Kaiser Health News
Antidote du Jour (via):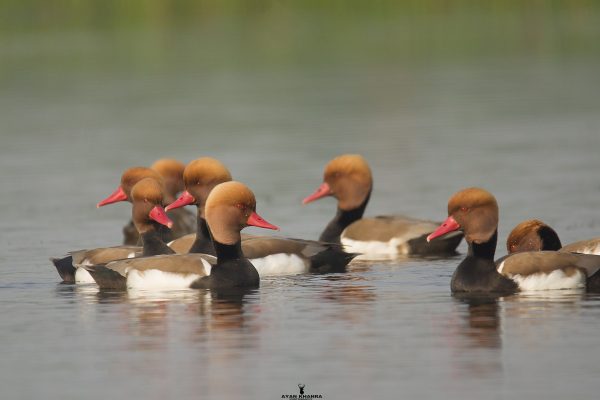 See yesterday's Links and Antidote du Jour here.