Jerri-Lynn here. Wishing all readers a healthy and joyous 2020!
New Year's Eve: Bangs and flashes set off new decade BBC
The 2010s were another lost decade on climate change MIT Technology Review
2019: The Year Climate Litigation Hit High Gear Climate Liability News
Another Year of Living Dangerously Project Syndicate
The 2019 Jacobin Mixtape Jacobin
Obama, Trump Tie as Most Admired Man in 2019 Gallup These results made me chuckle: I imagine each of the top dudes is equally annoyed to find himself tied in popularity with HIM.
2019 Wasn't Just About Trump. It Will Be Remembered for Global Resistance. TruthOut. Good idea for an article, poor execution – but may spur some interesting reader discussion nonetheless.
Sports Desk
Syraqistan
Iraqi protesters storm US embassy compound in Baghdad Deutsche Welle

Protesters at US embassy in Baghdad gear up for sit-in Al Jazeera

Trump threatens Iran after embassy attack, but remains reluctant to get more involved in region  WaPo

End of the American era in the Middle East FT. JC: "Just to be sure I was clear in calling b.s. on Rachman: the whole idea that the U.S. is in imminent danger from violent Islamics *because* we're not militarily present in the Middle East just drives me up the wall. "Bringing democracy to the world" at the barrel of a gun —> ludicrous. We should lead for peace. If there is a Creator, we are *all* its creation."

Nobody was convinced by my writing on Isis, until it was too late Independent. Patrick Cockburn.
York to ban private car journeys from city centre within three years Guardian
Furry, cute and drooling herpes: what to do with Florida's invasive monkeys? Guardian
Jimmy Stewart's Not-So-Wonderful Life With PTSD TruthDIg Maj. Danny Sjursen
Police officer made up story about expletive on his coffee cup  WBIW. I'm shocked, shocked, to learn that a cop might have lied.
The Rise of the Architectural Cult Inference
Palau bans 'reef-toxic' sunscreen Agence France-Presse
2020
Class Warfare
St. Charles County Police Pressured Suspects In Private Tow Lot To Hand Over $10,000 In Cash   St .Louis Public Radio

AB5, California's landmark gig-work law, takes effect Jan. 1 amid controversy San Fran Chronicle
Our Famously Free Press
Our Journalists Stopped Calling People Hard-to-Reach and Listened to Them. Here's What Worked. ProPublica
Australia Apocalypse
Waste Watch
How our thinking changed in 2019: recycling and plastics Treehugger

A plateful of plastic Reuters
Russiagate
Note on a new book Matt Taibbi
737 MAX
Turkish Airlines says reaches compensation deal over Boeing 737 MAX Channel News Asia

MAX Crashes Strengthen Resolve of Boeing to Automate Flight WSJ
Hong Kong
Hong Kongers packing to leave, this time for good Asia Times

'Don't forget our promise': Hong Kong to start 2020 with mass protest as police warn against violence https://t.co/mC5mevxAdD #HongKong #China #antielab #antiELABhk #HongKongProtests @chrf_hk @holmeschan_ #2020 #NewYear

— Hong Kong Free Press (@HongKongFP) 1 January 2020
India
The Struggle for India's Democracy Is Only Just Beginning The Wire

'An Act of Mass Surveillance': India Use of Facial Recognition Tech Against Protesters Angers Privacy Advocates Common Dreams

Hefty fine for shops and firms not accepting digital payments from February 2020 Economic Times
Julian Assange
'I'm slowly dying here': 'Sedated' Assange tells friend during Christmas Eve call from UK prison as health concerns mount RT

UN official says US is torturing Chelsea Manning with detention The Hill
Trump Transititon
Science Panel Staffed With Trump Appointees Says E.P.A. Rollbacks Lack Scientific Rigor NYT

Hmm. Doth the eminent professor protest too much? And to give him the benefit of the doubt, if this rationale hadn't occurred to Tribe, can he be sure that others have not delayed presenting the Articles to the Senate – or supporting that course of action – for precisely this reason?

As one of the originators of the idea of temporarily withholding the Articles of Impeachment from the Senate, I can say with 100% certainty that Trump's accusation is totally baseless and nutty. It bears no connection at all to reality. https://t.co/yr6w3hflYo

— Laurence Tribe (@tribelaw) 31 December 2019
Antidote du Jour (via):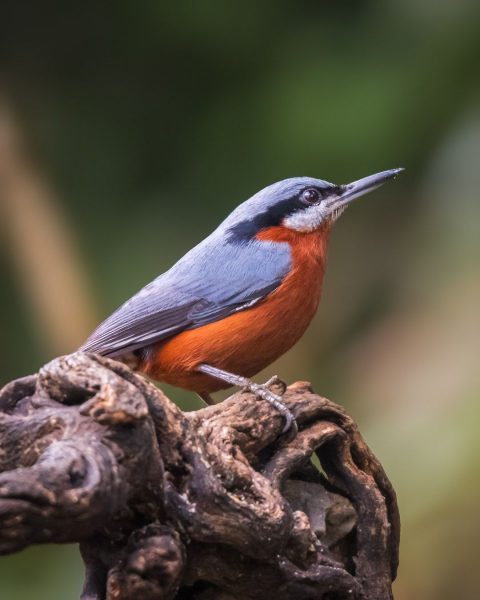 See yesterday's Links and Antidote du Jour here.