African grey parrots spontaneously 'lend a wing' Science Daily (Kevin W)
Scientists Give Cuttlefish 3D Glasses To Prove They Perceive Depth PopSci
Mathematicians put famous Battle of Britain 'what if' scenarios to the test PhysOrg (Robert M)
Mysterious radio signal is coming from a nearby galaxy, scientists announce Independent (Chuck L)
Australia bushfires: Mega blaze likely on Friday evening BBC :-(. My mothermakes sure to watch nightly news for updates on Australia.
As huge tides bear down on Oregon coast, researchers warn this is the future OregonLive (David L)
Worst Drought in 40 Years Looms Over the Struggling Thai Economy Bloomberg. Furzy; "Check out the photos of the Mekong River."
Researchers Develop Universal Flu Vaccine With Nanoparticles That Protect Against Six Different Viruses Georgia State University
China?
Guangzhou, Shenzhen consolidate GDP lead over HK Asia Times

Hong Kong PTSD level 'comparable to conflict zones', study finds BBC
India
India's Supreme Court finds Kashmir internet ban 'unlawful' Financial Times
Brexit
UK Parliament approves Brexit bill for departure from European Union on January 31 abc.net.au (Chuck L)
Meghan flees to Canada where she left baby Archie with nanny and leaves Harry to deal with fallout from 'abdication' crisis after spending just three days in the UK following holiday Daily Mail. A regular reader, who reads tabloids for mental health breaks and zeitgeist watch the way some of us turn to YouTube cat videos, predicted months ago that Meghan would divorce Harry in no more than five years. One of the elements of that forecast was that Meghan apparently hadn't understood that Harry was not notably rich (among other things, not able to afford private jet travel) but was in fact on an allowance. The fact that Meghan seems keen to leverage the royal name for Clinton Foundation-level grifting income enhancement bears out that take.
Millions march in France as strikes against Macron pension cut spread WSWS
Syraqistan
Video appears to show moment Ukraine plane was shot down over Iran NBC News (furzy). I happened to hear the NBC broadcast and was shocked to hear them include MH17 in a long list of accidental commercial aircraft downings in contested areas.

Canada, US believe Iran missile downed Ukrainian airliner DW

When crippling US sanctions make it difficult to investigate a plane crash: "Sanctions against Iran prevent Boeing from contacting the Iranians without an export license, they said." https://t.co/WsnOnb0SGB

— Rania Khalek (@RaniaKhalek) January 9, 2020

Iran will allow Boeing to inspect aircraft's black box Financial Times

A New Middle East "made in Iran" is about to be born Elijah Magnier. Important.

I cross-checked a Pentagon casualty database with obituaries and not 1 of the 9 American servicemen killed fighting in Iraq since 2011 died at the hands of militias backed by Suleimani. His assassination was about revenge and provocation, not self-defense. https://t.co/9Ht08Luvgn

— Robert Mackey (@RobertMackey) January 9, 2020

Trump floats expanding NATO to add Middle East Reuters. Kevin W: ":Great idea this. Countries like Saudi Arabia – and maybe Israel. That way, whenever there is a firefight between Hamas and the Israelis, you could have NATO troops occupying the West Bank."

Iran Is Not a Threat to Our Security. Trump's Saber-Rattling Is. New York Magazine. Lambert: "Naturally the editor wrote the headline to make the article all about Trump. It's not."

The Evangelicals Who Pray for War With Iran New Republic
Big Brother is Watching You Watch
UK accused of 'behaving like cowboys' over EU database copying Guardian (Kjetil)

Facebook Is Forcing Its Moderators To Log Every Second of Their Days Motherboard

while we were worried about state surveillance, private firms built a surveillance state more pervasive than our imagined authoritarian dystopias.

while we criticize the Chinese state's implementation of "social credit scores", our private firms r rapidly implementing them here. https://t.co/AV0fOJpVue

— Steve Randy Waldman (@interfluidity) January 9, 2020

Unremovable Malware Found Preinstalled on Low-End Smartphone Sold in the US ZDNet

Vermont Bill Would Ban Cellphone Use For Anyone Under 21 New York Post

Secretive Surveillance Company Is Selling Cops Cameras Hidden In Gravestones Motherboard
Trump Transition
House votes to bar Trump from attacking Iran without congressional authorization Business Insider (Kevin W)

White House aims to roll back bedrock environmental law to speed development The Hill
Impeachment
What Will Happen to Trump's Republican Collaborators? Frank Rich, New York Magazine (furzy). Hoo boy.
2020
The Trailer: Their candidates lost. Here's what they say about the race now. Washington Post (Dan K)
L'affaire Epstein
Surveillance video from Jeffrey Epstein's first apparent suicide attempt 'no longer exists' NBC. I suspect that our tech oriented readers will confirm that deleting a file permanently is not a trivial operation.
Our Famously Free Press
PayPal blocks donations to The Grayzone that mention Iran The Grayzone (Paul R)
Boeing training pilots ask to decertify union Seattle Times (Mike C)
World's largest asset manager BlackRock joins $41 trillion climate-change investing pact MarketWatch (David L)
Boeing Employees Mocked FAA In Internal Messages Before 737 Max Disasters NPR and Internal Boeing Documents Show Cavalier Attitude to Safety Wall Street Journal
SoftBank-backed Zume is laying off half its staff and shuttering its pizza delivery business CNBC. Robert H: "It seems like they pulled the plug faster than usual this time."
Amazon Warned Holiday Shopper That Honey, a Popular Browser Extension, Was a 'Security Risk' Wired. Amazon being not nice.
Reality Check Northan Trader (RR)
More "Modernizing" of Auditor Independence, Part 3 Francine McKenna. Important. Lambert featured an earlier piece in this series yesterday.
Guillotine Watch
Life on the Run Is Proving Expensive for Carlos Ghosn Bloomberg
Class Warfare
Lawmakers Refused to Increase an Infamous Prison's Funding. Then, Chaos Erupted. ProPublica (UserFriendly)

Welcome To Walmart. The Robot Will Grab Your Groceries. Wall Street Journal

Installing Air Filters in Classrooms Has Surprisingly Large Educational Benefits Vox
Antidote du jour (CV):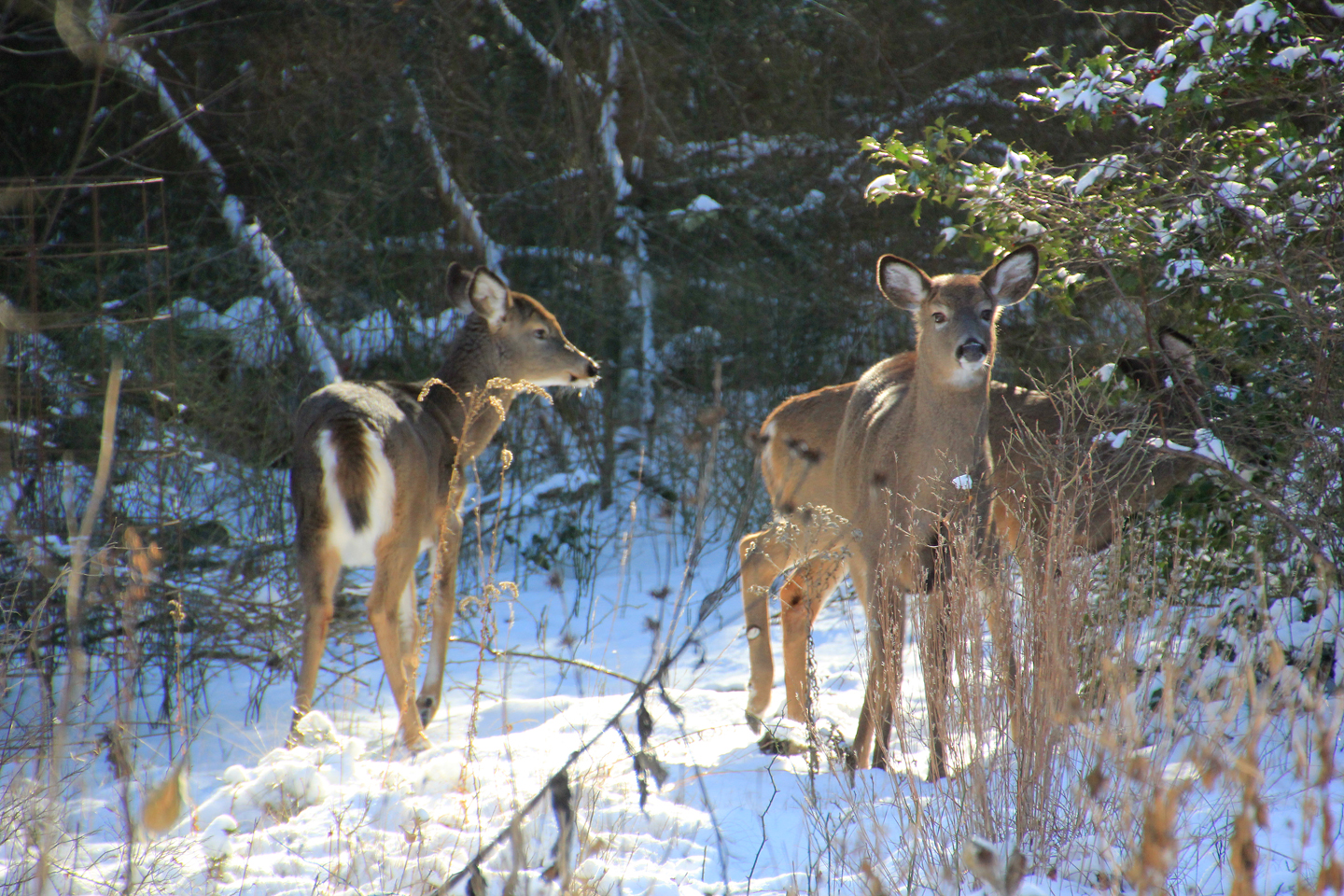 And a bonus from Dan K. See the entire thread. Related video here:
The living northern lights of the deep sea. The comb jelly Cestum can change its shine in seconds, from clear to blue, pink, & even green. Growing up to a meter long, its so delicate it feels like moving water. #openoceans #dailyjelly
Video by A. Semenov: https://t.co/zcXzTXEFgg pic.twitter.com/D1WVgkcGtT

— Open Ocean Exploration (@RebeccaRHelm) January 7, 2020
See yesterday's Links and Antidote du Jour here.