2 men accused of gluing winning numbers onto lotto ticket AP
Money from Fired CalPERS Equity Managers May End Up in Direct Lending Chief Investment Officer (KW).
How the oil industry has spent billions to control the climate change conversation Guardian
Australia, where lies and conspiracy theories spread like bushfire Guardian
In 2030, we ended the climate emergency. Here's how The Correspondent
Brexit
Salami tactics loom for Brexit trade talks Politico

Boris Johnson tees up fight over fishing in talks with EU leaders FT
Paris braced for fourth mass protest over pensions FT
France's Strikes Show the Unions Are Alive Jacobin
Venezuela's Maduro seeks oil contract changes with congressional shakeup: lawmakers Reuters
Twitter Suspends Several Accounts Used by Maduro's Government Bloomberg
Venezuela: Guaido Installs Parallel Parliament After Washington Threatens More Sanctions Venezuelanalysis
Ecuador Ends 2019 with Billions of Dollars Less in International Reserves than IMF Had Predicted, Due to IMF-Endorsed Austerity Measures CEPR
Debt 'crisis' in poor countries driving public spending cuts FT
Syraqistan
* * *
Nation's defense contractors promise no attack against US will go unprofitable Duffel Blog (KW).
Markets Have No Use for Your World War III Memes John Authers, Bloomberg
After Homes Collapse in Earthquake, Puerto Ricans Ask: Are We Safe? NYT. Lol, no.
China?
The Future Of America's Contest With China The New Yorker

I guess they'd be taking the Negative? Thread:

At the World Universities Debating Championship, 3 Jan 2020 the final motion was "This House as the Chinese Government would grant Hong Kong citizens universal suffrage." The Chinese attendees and observers immediately left the hall,

— Leo Weese 獅草地 (@LeoAW) January 8, 2020
How swine fever is reshaping the global meat trade FT
Cambodia's garment workers fret over deadly daily commutes The Star
Building an inclusive city in Myanmar, one trash alley at a time Reuters
Trump Transition
Trump's Thin Crisis Team Is Scary, Too Bloomberg
Have Americans Usually Supported Their Wars? History News Network
Trump Ratings Remain Low Around Globe, While Views of U.S. Stay Mostly Favorable Pew Research. For example (dk):
The American people would do well to realize that the vast majority of Iranians feel like this man. They are not all religious zealots. They just want to live in peace and dignity. https://t.co/MazCVIElR9

— Shawn Winnick (@swinnickmd) January 9, 2020
2020
Campaign Diary: Notes from the Most Unpredictable Primary Race Ever Matt Taibbi, Rolling Stone
Can Voters Detect Malicious Manipulation of Ballot Marking Devices? (PDF) Matthew Bernhard, Allison McDonald, Henry Meng, Jensen Hwa, Nakul Bajaj, Kevin Chang, J. Alex Halderman, University of Michigan. No. (See also WaPo, The Cybersecurity 202: Voting machines touted as secure option are actually vulnerable to hacking, study finds.) In light of that result:
It is bizarre and alarming that @RepZoeLofgren & @HouseAdm_Dems chose to omit from their witness list any and all experts who have actually studied the verifiability concerns with ballot-marking devices (BMDs) and VVPATs. I am very concerned about tomorrow's hearing. https://t.co/lAdXnXSyKZ

— Jennifer Cohn (@jennycohn1) January 9, 2020
Impeachment
Pelosi loses Senate Democrats on Trump impeachment delay BBC. Still waiting for signs of Pelosi's strategic genius.

McConnell's win on impeachment trial procedure was months in the making Politico
Our Famously Free Press
The media should spotlight a different kind of war expert: Those who voted 'no' on Iraq WaPo. Lol, no.

U.S. Media Outlets Fail to Disclose U.S. Government Ties of 'Iranian Journalist' Echoing Trump Talking Points Responsible Statecraft. They never do.

How Political Fact-Checkers Distort the Truth The New Republic
Class Warfare
What does class mean in 21st century Britain? Open Democracy
The Big Plan Blind Gossip
Antidote du Jour (via):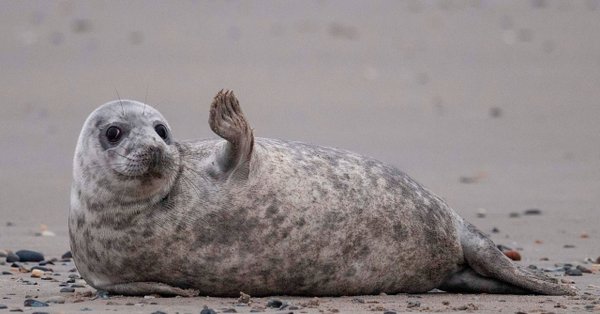 Bonus antidote:
Herders spraying reflective paint on their reindeer's antlers to avoid road accidents leads to absolute surreal and scary pictures #Lapland #Finland pic.twitter.com/4PdVslNMjV

— Kakslauttanen (@kakslauttanen) January 8, 2020
I dunno about surreal and scary. Looks festive to me!
See yesterday's Links and Antidote du Jour here.