Three Coyotes Fail to Impress Unfazed Cat Named Max in This Showdown Time (David L).
How the Ginkgo biloba achieves near-immortality Science Magazine
Top-Secret UFO Files Could 'Gravely Damage' US National Security if Released, Navy Says Live Science (Kevin W)
Australia Burning
More than 23,000 people have been evacuated and clouds of ash have turned entire towns grey as Taal volcano continues to rumble. pic.twitter.com/SskK8qbCpt

— SCMP News (@SCMPNews) January 14, 2020
We're Approaching the Limits of Computer Power — We Need New Programmers Now' Guardian
Are We on the Cusp of an 'AI Winter'? BBC
New Lithium-Oxygen Battery Could One Day Power Electric Cars NBC (UserFriendly)
Living robots created as scientists turn frog cells into 'entirely new life-forms' Telegraph (David L) and Team builds the first living robots Techxplore (Robert M)
China?
Trump Accused of Playing Politics With Treasury Report on China Bloomberg

Here's what's in the phase one China trade deal Trump is signing this week CNBC
India
GM in India: Faking it on the Astroturf OffGuardian
Brexit
Government will struggle to 'Get Brexit Done' by December 2020 Institute for Government

Assessing the UK Electoral Avalanche of December 2019 John Weeks, Triple Crisis
Recession: Almost half of UK firms expect economy to contract in 2020 Independent
Inside the Megxit summit: Harry talked to the Queen alone before crunch Sandringham talks, Meghan's conference call was BARRED over eavesdropping fears – and Charles made clear his son won't have 'unlimited resources' Daily Mail. I have to admit to paying more attention to this than I ought to (honestly, any is too much) because this negotiation has become way too public….and Meghan and Harry appeared to think they had a trump card in their threat to do a tell-all, royal-trashing interview. Brandishing that weapon does not look to have helped them.
New Cold War
Russians Hacked Ukrainian Gas Company at Center of Impeachment New York Times
Syraqistan
How fragile is Iran's regime? Asia Times. Article: "That short-term decline in absolute numbers of births is unprecedented outside of wartime." Scott: "Isn't the inference to be drawn that this moment is not outside of wartime?"

Denmark had six hours' warning of Iranian attack on Iraqi bases: TV Reuters (Chuck L)

Trump attacks Pelosi over her 'This Week' comments about Iran protests Washington Post (furzy). I doubt Trump is doing his own Photoshopping. So another presumed adult went along with this….gah….
Big Brother Is Watching You Watch
Inside Google's Quest for Millions of Medical Records Wall Street Journal. Abbreviated non-paywalled: Google can view millions of patient health records in most states Axios. Thank God I am not in an HMO or PPO…..
Trump Transition
Trump reportedly plans to divert more money from the US military to pay for the border wall Business Insider

Trump Administration Makes Supreme Court Appeal on Immigration Plan Wall Street Journal

AT&T et al. fight against higher upload speeds in $20-billion FCC program ars technica (Dr. Kevin)
Impeachment
Republican senators say they will not vote to dismiss charges against Trump ahead of trial Reuters (furzy)
2020. #RefundWarren is trending on Twitter now…and ActBlue is apparently reporting higher than usual refund activity.
Sanders-Warren fight unnerves progressives The Hill

CNN's Sanders Hit Piece Is a Journalistic Outrage FAIR

Thank You Tulsi! #RefundWarren https://t.co/jrfy9UeYFK

— Amy the Suffragette ? (@amyverlaine) January 14, 2020

Why did Warren wait two years to deploy this desperate attack, until the night before a debate, and with her campaign struggling to keep up with Bernie's in Iowa?

The question answers itself. https://t.co/cZXMpJb4KW

— Max Blumenthal (@MaxBlumenthal) January 13, 2020

"So, Bernie and I had a private dinner, and my view is that dinner stays private." pic.twitter.com/OadAP2k9tf

— wideofthepost (@wideofthepost) January 13, 2020

Young Voters Still Love Bernie Sanders New York Magazine
Seattle city council bans most political spending by 'foreign-influenced corporations' The Hill (UserFriendly)
Our Famously Free Press
Facebook: Star Wars' Mark Hamill deletes account over political ads BBC

Lawrence Lessig Sues New York Times For Defamation Over Jeffrey Epstein Donation Story The Wrap. Hoo boy, the Times wouldn't correct…but it also sounds like the Lessig essay was muddied.
Boeing Scrambling After New CEO Catches Fire During First Press Conference The Onion
Boeing Mocked Lion Air's Calls for 737 Max Training Before Deadly Crash Bloomberg
Class Warfare
Understanding France's General Strike in the Context of the Yellow Vests and Global Class Warfare Counterpunch

Vet's prosthetic legs repossessed in dispute between VA and Medicare Clarion Ledger (Dr. Kevin). As UserFriendly would say, I hate this country.

'Heat islands': racist housing policies in US linked to deadly heatwave exposure Guardian

The @NYDailyNews edit board and @MaraGay agree: what this discussion over bail reform is hammering home is just how broken and insufficient our mental health care system is. Jail shouldn't be our hospitals or a housing solution. https://t.co/LL8ml4cAbChttps://t.co/d3QYiWmA5x

— Laura Nahmias (@nahmias) January 13, 2020
Antidote du jour. Scott D sent a series of four pix YEARS ago….I hope he and Arnold are doing well:
Arnold is a 22 lb cat we rescued 7 years ago from the city pound on the day he was to be put down. Best dog I ever owned.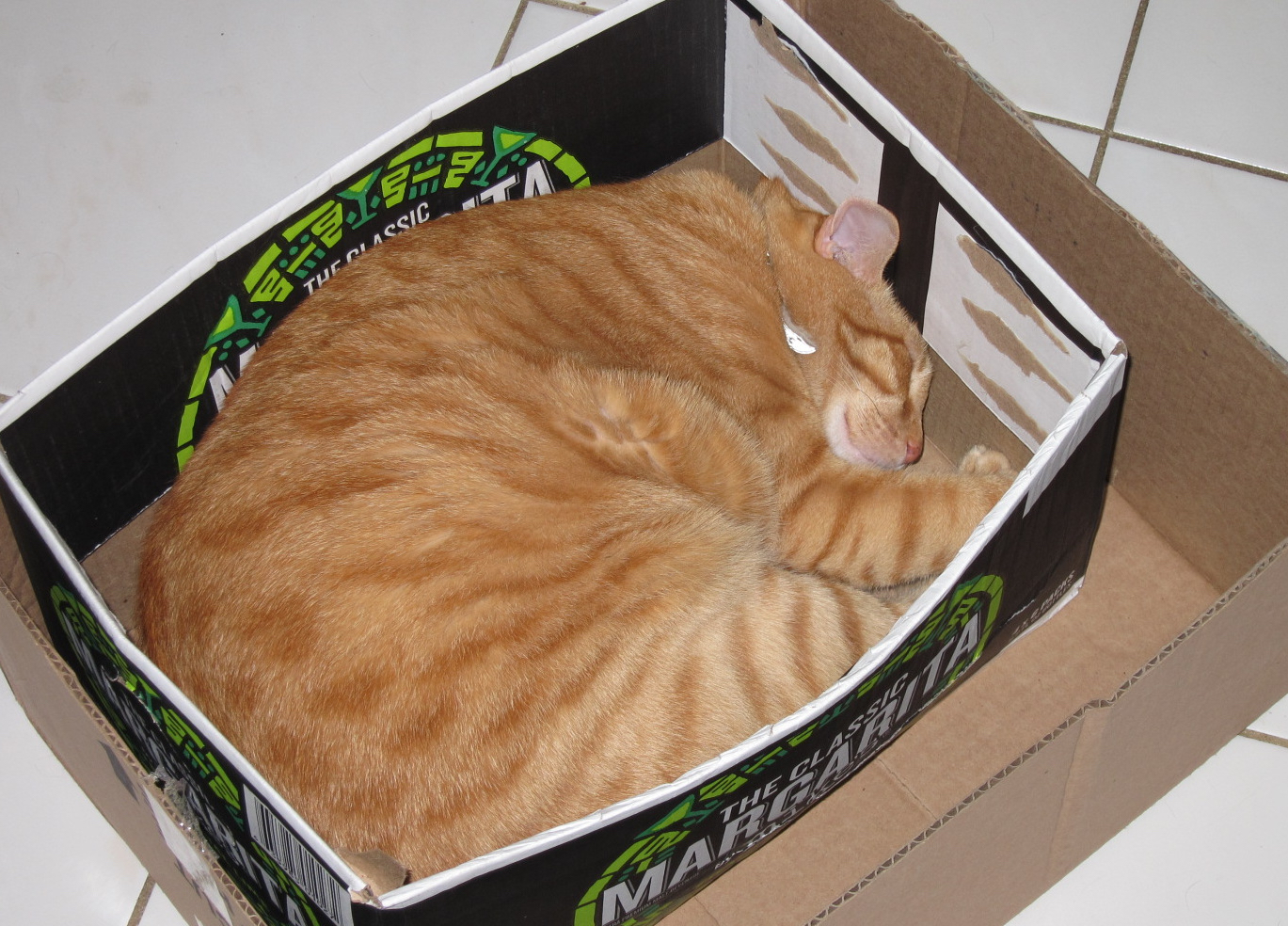 And a departure from our usual sort of bonus video from cwavec:
Here is a possible contribution. I found it delightful and heartening. Maybe a good "Antidote" only no animals.

It's from Line Press and a direct link is:

http://www.linepress.info/reportages/a-la-une/

A video about 33 min. in front of l'Opera. The opera is on strike but instead of marching, the orchestra came out onto the front steps and gave an impromptu "concert en colère" to the assembled crowd (probably bigger than could fit inside). Of course including La Marseillaise. There is some crowd action afterwards and a spokeswoman stating their position.
See yesterday's Links and Antidote du Jour here.