A skeptic tries 'forest bathing' National Geographic
The Pesticide Industry's Playbook for Poisoning the Earth The Intercept
Avoiding Carsickness When the Cars Drive Themselves NYT but Key Volkswagen Exec Admits Full Self-Driving Cars 'May Never Happen' The Drive
Uber Wins Dubious Honor Of Being First Big Tech Company To Bully A Small Nation Using Corporate Sovereignty TechDirt
Brexit
United Kingdom to embark on 'agricultural revolution' in break from EU farm subsidies Science. First good news on Brexit I've heard.
Tear gas, dozens of arrests in fresh anti-Macron protest in Paris Agence France Presse
Macron rushed from Paris theatre after protesters break in The Local
Syraqistan
India
Modi's Party Earned More Last Year Than All Its Rivals Combined Bloomberg

Big city, small farmers, and a dying river People's Archive of Rural India (J-LS).
Filipinos turn volcano's ash, plastic trash into bricks Agence France Presse
China?
* * *
Maduro says he's still in control of Venezuela, ready for direct talks with the United States WaPo
New Cold War
Russia's constitutional changes are designed to perpetuate power of Vladimir Putin's elite The Conversation

Justice Dept. Investigating Years-Old Leaks and Appears Focused on Comey NYT and Holman Jenkins: The Comey coverup unravels FOX
Trump Transition
The first #SpaceForce utility uniform nametapes have touched down in the
Pentagon. @EsperDoD @SecAFOfficial @SpaceForceCSO @GenDaveGoldfein @DeptofDefense@usairforce pic.twitter.com/Jvzt5bvNl7

— United States Space Force (@SpaceForceDoD) January 18, 2020
Impeachment
* * *
2020
Biden charges Sanders camp 'doctored video' to attack him Politico. The lead: "Joe Biden accused Bernie Sanders' campaign Saturday of issuing a 'doctored video' to attack him over Social Security, that ratcheted up the tension between the two campaigns in the run-up to the Iowa caucuses." Certainly someone who only read the headline would miss the "false claim" part.

Biden and Sanders Clash Over Social Security NYT. "Former Vice President Joseph R. Biden Jr. on Saturday accused Senator Bernie Sanders's presidential campaign of distorting his record on Social Security, that Mr. Sanders's team was promoting a "doctored" video, a loaded word in an era of disinformation." Ditto.

Did Biden laud a Paul Ryan proposal to cut Social Security as Bernie Sanders' campaign said? Politifact. Relying on the Committee for a Responsible Federal Budget:

What you have to understand fundamentally about CRFB is that it is not an honest operator. It exists to advocate for cuts to Social Security. @MarcGoldwein himself is paid $197,000 a year to advocate cuts. His boss, @MayaMacGuineas, is paid $376,000 per year to do so.

— Matt Bruenig (@MattBruenig) January 19, 2020

* * *

Sanders to headline Iowa event amid impeachment trial The Hill

The Warren-Sanders Feud Is Not About #MeToo Elle. "#MeToo doesn't urge us to uncritically accept a female presidential contender's version of a news story; it urges us to take seriously women's pain and fight for them to have control over their lives—and no one, least of all victims of sexual violence, is served by collapsing that moral distinction."

The Sanders Campaign Researched Whether Warren Could Be Both Vice President and Treasury Secretary at Once Ryan Grim, The Intercept. Let me know how that's working out… On another note, there is only one "source" for Warren's meeting: Warren herself, if we rule out the only other person present.

"Like, I'll Tune in When There's Two Weeks Left": Why Trump Has a Huge Advantage Over Dems with Low-Information Voters Vanity Fair (Re Silc). I dislike the "low information voters" trope, not least because it privileges information over wisdom and knowledge. One might also ask "low" with respect to what, and compared to whom? Perhaps what is really stigmatized is "Low-Information Voters" as such. The failure of the New York Times editorial staff, in its interview with Sanders, to follow through on his mention of "deaths of despair" and falling life expectancy among the lowly in flyover supports this idea.
737 MAX
Big Brother Is Watching You Watch
Your online activity is now effectively a social 'credit score' Engadget (dk).

The Secretive Company That Might End Privacy as We Know It NYT. Facial recognition.
Imperial Collapse Watch
Andrew Bacevich on U.S. Foreign-Policy Mistakes The New Yorker (Re Silc). Well worth a read.

The International State System after Neoliberalism: Europe between National Democracy and Supranational Centralization Wolfgang Streeck
Gunz
Richmond braces for giant gun rights rally on Monday WaPo

Yves: "10 m view on YT in 24 hours. YT took it off trending." First-person shooter:
Class Warfare
The Silicon Valley Economy Is Here. And It's a Nightmare. The New Republic (Re Silc).

The upstart unions taking on the gig economy and outsourcing FT
Billions of quantum entangled electrons found in 'strange metal' Science Daily
How 'spooky' is quantum physics? The answer could be incalculable Nature
Antidote du jour (via):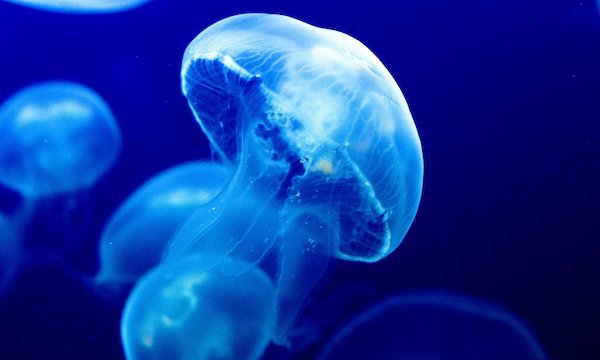 Bonus antidote (IP via):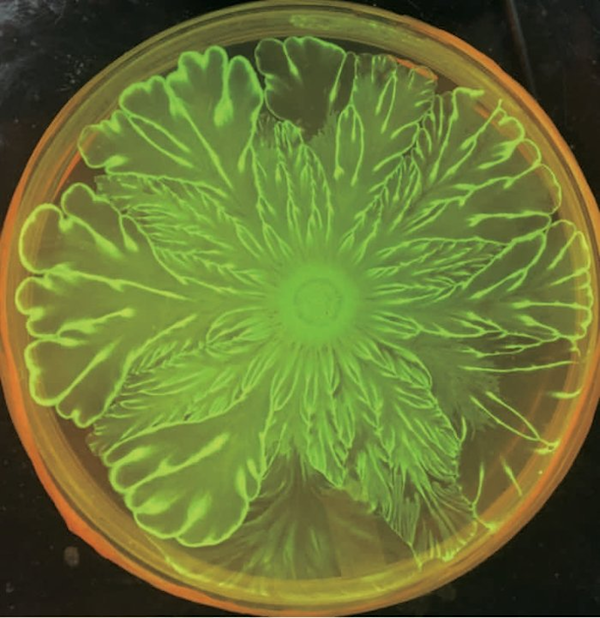 IP writes: "Pop a bacterium in a petri dish on an agar nutrient medium and it will go about its business, growing in its own special way.Escherichia coli grows pretty slowly but steadily in clumps. Acinetobacter baylyi, on the other hand, moves fast, spreading out in all directions until it covers the entire petri dish in 24 hours.But what happens when you put them in a petri dish mixed together? Well, something wonderful happens. They combine to spread outwards in a petalled pattern from a central deposit."
See yesterday's Links and Antidote du Jour here.