Today marks the 10th anniversary of the Citizens United decision. The legacy of 'Citizens United' has been destructive. We need campaign finance reform. WaPo. I'll say.
Ultrafast camera takes 1 trillion frames per second of transparent objects and phenomena Phys.org (RM)
Newly discovered immune cell points to universal cancer treatment New Atlas (david l)
The Dognapping of the Century Medium
Living in Alan Turing's Future New Yorker
This weird-looking pigeon is actually a drone that flies with real feathers MIT Technology Review
The biology of coffee, the world's most popular drink The Conversation
THE PLAYBOOK FOR POISONING THE EARTH Intercept
Waste Watch
A Surge of New Plastic Is About to Hit the Planet Wired

China bans single-use plastics Treehugger
Indonesian Flood Victims Launch Suit Vs. Government Climate Liability News
Syraqistan
Shame: We Stood By While Saudis Helped Criminals Flee U.S. American Conservative
War on Cash
China?
India
Why India is seeking to lure rupee trading onshore FT

What Happened to India? Project Syndicate. Shashi Tharoor
Brexit
Brexit: Boris Johnson suffers triple defeat in Lords as peers vote against plans to allow lower courts to overrule EU law Independent

Brexit: a matter of economics EUReferendum.com

So much for England London Review of Books. Tariq Ali.
Class Warfare
California Bill Would Raise Taxes on Corporations With Large CEO-Worker Pay Gaps Truthout

Feds allow use of opioid funds to stem meth, cocaine surge AP

The No. 1 'happiest country' in the world also has one of the highest suicide rates — economists have a theory why MarketWatch
Have the pigs started flying yet? The Daily News, the NY Post, and I are actually in agreement about the same subject (AirTrain) on the same day!

Someone play the numbers ? pic.twitter.com/woOnNyBOX3

— Alexandria Ocasio-Cortez (@AOC) 15 January 2020
Davos
Impeachment
George Conway: Why Trump had to hire this legal odd couple WaPo

Here are the five Senate factions that will decide Trump's fate Politico
2020
One year from today, a new President will have been inaugurated and served in office for one day.

Bernie Sanders, sequestered to D.C. by President Trump's impeachment trial, asks supporters to carry campaign Des Moines Register

Whodathunk Biden—the guy forced to quit 1988 race after caught lying embellishing his poor academic record + plagiarizing speeches—would still be lying today, about his garbage political record and his worthier opponenthttps://t.co/lsGoaEeINC

— Mark Ames (@MarkAmesExiled) 19 January 2020

Joe Biden Tried to Cut Social Security, Medicaid, and Medicare for 40 Years Jacobin

'He totally said it' or 'complete BS'? Sanders and Warren voters dig in Politico

Media Stupidity Is Uniting Left and Right Rolling Stone. Matt Taibbi.
The Big Loser in the Iowa Debate? CNN's Reputation FAIR
Trump Transition
14 states, D.C. and New York City sue to stop Trump plan to slash food stamps for 700,000 unemployed people WaPo
Big Brother IS Watching You Watch
CBP Expands Facial Recognition for Global Entry Travelers Nextgov

Clearview app lets strangers find your name, info with snap of a photo, report says cnet

Ubiquitous Surveillance Cameras Are Changing Our Understanding of Human Behavior Vice
Antidote du Jour (via):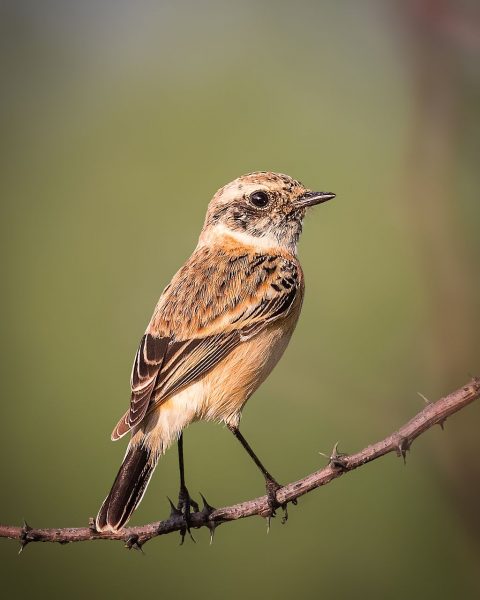 See yesterday's Links and Antidote du Jour here.