Steve Coogan on Terry Jones: he was the heart and voice of Monty Python Guardian
Ex-Wells Fargo CEO banned from banking, must pay $17.5M fine for role in fake-accounts scandal Des Moines Register
Ronald Reagan's "October Surprise" Plot Was Real After All Jacobin. Did anyone ever doubt this was true?
NASA has now decided what it is going to send to the moon next year MIT Technology Review
Let's make recess great again Treehugger
Yes Minister Fan Fiction Craig Murray
Guillotine Wtach
Jeff Bezos, Tabloid Man NYT. I don't mean to pile on Jeff Bezos – actually, yes I do!
Planet Just Had Costliest Decade for Global Natural Disasters: Insurance Industry Report Common Dreams
Poland: Lawmakers give green light to judge 'muzzle law' Deutsche Welle
Syraqistan
Why the New Silk Roads are a 'threat' to US bloc Asia Times. Pepe Escobar.

The power of political killings Independent. Patrick Cockburn.
Class Warfare
'No one ever makes a billion dollars. You take a billion dollars.' — @AOC pulled no punches when discussing income inequality, capitalism, and the ultra wealthy's grip on power in the U.S. pic.twitter.com/mQZpKotA0i

— NowThis (@nowthisnews) 23 January 2020
Davos
George Soros rips Trump and Xi, says the 'fate of the world' is at stake in 2020 CNBC

Trump's Davos speech exposed how US isolationism is reaching its final narcissistic chapter Independent. Robert Fisk.
THE OPENING STATEMENTS IN THE HARVEY WEINSTEIN TRIAL AND THE UNDERMINING OF #METOO New Yorker
2020
JS:
This is insane.

"The climate crisis…presents mutually beneficial *investment opportunities*, particularly in climate-resilient urban infrastructure." – Warren

She's pitching climate change to Wall St. as a profit source. Goldman Sachs will not save us.https://t.co/BP104QJvH0

— Samuel D. Finkelstein II (@CANCEL_SAM) 22 January 2020
Please Stop Calling Bernie Sanders a Populist (JS) NYT. TF: This is so awful it's almost hard to believe. how could a man get words so upside-down?

Princeton!

Clinton Says Sanders Achieved "Nothing." My Community Clinic Shows She's Wrong. TruthOut

PETE BUTTIGIEG SKIPPED SOUTH BEND MEETINGS ON POLICE OVERSIGHT TO ATTEND CAMPAIGN FUNDRAISERS ACROSS THE COUNTRY The Intercept

End of Blame Game: Sanders (and His Supporters) Helped Hillary Win Popular Vote in 2016 Common Dreams

Decoding the polls: Sanders surging and more takeaways from the newest numbers Politico

Bloomberg On Health Care: Translating His Mayoral Record To The National Stage Kaiser Health News
Impeachment
A Cesspool of Constitutional Nonsense-Impeachment in the Senate Counterpunch

The Imperial Presidency Is Alive and Well Foreign Affairs

Erwin Chemerinsky: Trump Violated the Law But Will Walk Capital & Main
Our Famously Free Press
How the Washington Post pulled off the hardest trick in journalism Columbia Journalism Review. No time to shred this today – so I leave it up to you, dear readers, to do so.

The Enemies of Writing The Atlantic
Health Care
Sick of Big Pharma's pricing, health insurers pledge $55M for cheap generics Ars Technica
Australia Apocalypse
737 Max
737 Max engine software revised to address icing thrust loss Flight Global
India
India Slips by 10 Ranks in Global Democracy Index, Lowest Since 2006 The Wire

Modi, Kashmir, economy, terrorism: A portal into Imran Khan's head, at WEF The Week India

Pakistan may be out of FATF grey list next month Economic Times
China?
Meng Wanzhou extradition case embarrasses Canadian court, lawyer says, rejecting Huawei fraud claim SCMP

Wuhan virus: Number of cases in China tops 800, death toll hits 26 Channel News Asia

China Locks Down 40 Million People as Anger Grows Over Virus Bloomberg
Juiian Assange
WikiLeaks Editor: US Is Saying First Amendment Doesn't Apply To Foreigners In Assange Case Caitlin Johnstone
Trump Transition
Trump issues new rule replacing Obama-era waterway protections The Hill

Operation Encore and the Saudi Connection: A Secret History of the 9/11 Investigation ProPiublica
Big Brother IS Watching You Watch
How Washington Is Ramming REAL ID Down Our Throats American Conservative

Rogue NYPD cops are using facial recognition app Clearview NY Post
Antidote du Jour (via):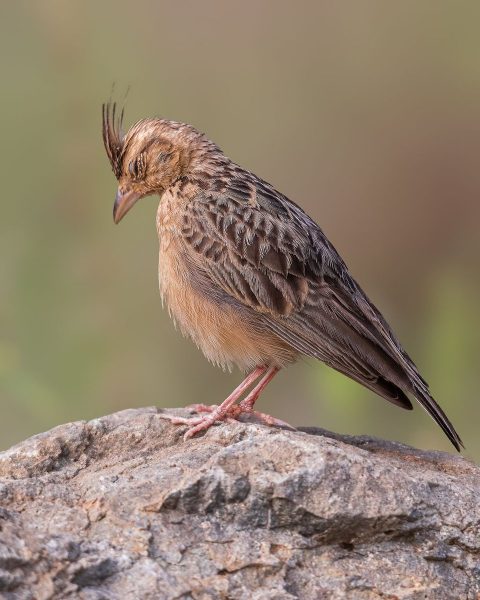 See yesterday's Links and Antidote du Jour here.