Major banks to pull contributions for Florida school vouchers because of anti-LGBTQ discrimination Tampa Bay Times. Now do union organizing.
Newsom says PG&E 'no longer exists,' doubles down on state takeover San Francisco Chronicle
#2019-nCoV
Wuhan is surviving and staying relatively orderly thanks in large part to its working class: people sent out to collect trash, clean streets, work in supermarkets and food stores — when every instinct tells residents that they should hole up at home. pic.twitter.com/6b2sUkG6ni

— Chris Buckley 储百亮 (@ChuBailiang) January 30, 2020

* * *

Should be obvious by now that the SARS parallels are of limited use in gauging economic impact of this coronavirus given the much bigger containment efforts involved.

Via JPMorgan, a handy list of what's been done so far: pic.twitter.com/CQV9Da3sW5

— Tracy Alloway (@tracyalloway) January 30, 2020

* * *

* * *
India
Donald Trump may visit in February, trade & defence deals on table Indian Express
Brexit
Leaving the EU is horrible, but it is the only way to preserve our democratic liberal nation state Ambrose Evans-Pritchard, The Telegraph

Britain needs to rediscover failure if it wants to prosper The Spectator. I'm sure opportunities will be plentiful.

There is triumph as well as tragedy in the story of Britain and Europe Guardian
Strikes stab at the heart of the Finnish model Deutsche Welle
Syraqistan
Netanyahu Goes Where No Israeli Leader Has Gone for Votes Bloomberg

CIA chief 'behind Soleimani's assassination' killed in downed plane in Afghanistan Middle East Monitor
A year after sanctions, Venezuela's embattled oil industry hangs on Reuters
Despite U.S. sanctions, a South Florida businessman is linked to Venezuela's gold industry Miami Herald
Bolivia's Interim Government Gets Minor Facelift Ahead of Elections Latin American Herald Tribune
Impeachment
Trump Transition
US will keep tariffs on China even if coronavirus starts hurting growth, Trump advisor Peter Navarro says CNBC. Classy!

Ajit Pai promised faster broadband expansion—Comcast cut spending instead Ars Technica
2020
Freedom Rider: Negroes for Bloomberg Black Agenda Report

Super PAC Attacks Sanders in an Ad. Sanders Raises $1.3 Million in a Day. NYT. Ultimately, diminishing returns for the Sanders campaign, though.

Bernie Sanders Thinks Companies That Sell Your Browser History Are 'Trampling Over the Rights of Consumers' Vice

Bernie Could Win the Nomination. Should We Be Afraid? Michelle Goldberg, NYT. Of course, "we" should. Fear is the existential position of the professional-managerial class. Interfluidity: "In a stratified, liberal capitalist society, the ability to command market power, to charge a margin sufficiently above the cost of inputs to cover the purchase of positional goods, becomes the definition of caste. When goods like health, comfort, safety, and one's children's life prospects are effectively price-rationed, individuals will lever themselves to the hilt to purchase their place. The result is a strange precariat, objectively wealthy, educated and in a certain sense well-intended, who justify as a matter of defensive necessity participation in arrangements whose ugliness they cannot quite not see. In aggregate, they are predators, but individually they are also prey, and they feel embattled. So long as the intensity of stratification endures, they will feel like they have little choice but to participate in, even to collude to entrench, the institutions that secure their market power and their relatively decent place." If it wasn't Russia, or Trump, or Sanders, it would be some other form of displacement.
Boeing 737 MAX
Boeing reports worst full-year loss in its history, but CEO Calhoun vows 'we'll get through it' Seattle Times

Calhoun faces first test on labor issues Leeham News and Analysis
Big Brother Is Watching You Watch
The Rise of the Video Surveillance Industrial Complex The Intercept

Ring Doorbell App Packed with Third-Party Trackers EFF. Because of course it is.

New York Times Journalist Targeted by Saudi-linked Pegasus Spyware Operator Citizen Lab
Health Care
Among poorest 20 percent of Americans, one-third of income goes to health care: study Salon

9 things Americans need to learn from the rest of the world's health care systems Vox
Realignment and Legitimacy
A Popular Front to Stop Trump Garry Kasparov, NYRB (DRS).

There Is No Accountability For Destructive Policies Daniel Larison, The American Conservative. " It is no wonder that there is no accountability when sins of omission are considered fatal errors and sins of commission don't count at all."

Can a Socialist Truck Driver Become the Youngest Member of Congress? GQ (!).
How Aaron Sorkin killed 'Mockingbird' Nonzero
Antidote du jour (via):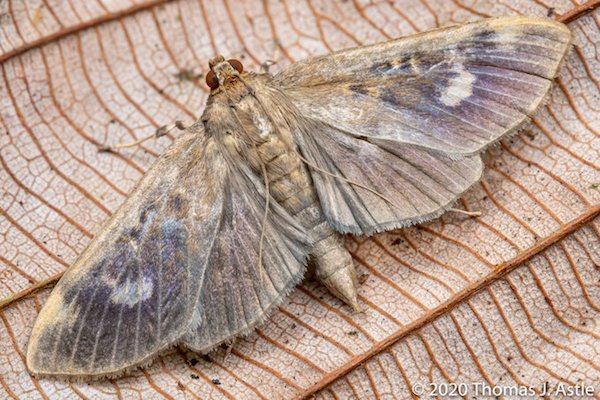 See yesterday's Links and Antidote du Jour here.: