By Lambert Strether of Corrente.
Politics
"But what is government itself, but the greatest of all reflections on human nature?" –James Madison, Federalist 51
"They had one weapon left and both knew it: treachery." –Frank Herbert, Dune
Key dates coming fast now, so I added some counters:
Here is a second counter for South Carolina, coming soon:
And for Super Tuesday:
Super Tuesday states: AL, AR, CA, CO, ME, MA, MN, NC, OK, TN, TX, UT, VT, and VA.
* * *
2020
We encourage readers to play around with the charts; they are dynamic, and there are a lot of settings, more than I can usefully show here. Here is a link to alert reader dk's project. You can also file bug reports or feature requests using the same contact process as for Plants, below. Thanks — but no promises! UPDATE DK notes: "I'm completely removing the YouGov polls that were making that weird spike. Sorry for the inconsistency, I think it's for the best. I can put them back in if it's a problem for readers."

Today we have two new national polls from Fox and SurveyUSA, and yesterday (which I blew off) from IPSOS and YouGov. We also have three new polls for SC. As of 2/28/2020, 12:00 PM EST (three-day average):

The numbers for Fox and SurveyUSA:

The numbers for IPSOS and YouGov:

And now to states, with the caveat that they are all small samples, irregular, and bad. SC:

A drop for Biden, but still quite a lead. SC numbers:

I heard rumors about landlines with Biden's polling, so for grins I called out the Data for Progress Poll, since they are a progressive house:

Not much difference. Presumably, if Sanders loses, there will be an enormous media freakout about Sanders not being able to win over the Black vote, but — follow me closely here, pundits — the South Carolina black vote is not the same as the Michigan or Wisconsin black vote, and it has never been clear to me — no, I tell a lie, as Lord Vetinari would say — why the more conservative South Carolina vote should be taken as a proxy for the entire Black vote.

CAVEAT I think we have to track the polls because so much of the horse-race coverage is generated by them; and at least with these charts we're insulating ourselves against getting excited about any one poll. That said, we should remember that the polling in 2016, as it turned out, was more about narrative than about sampling, and that this year is, if anything, even more so. In fact, one is entitled to ask, with the latest I boomlet (bubble? (bezzle?)) which came first: The narrative, or the poll? One hears of push polling, to be sure, but not of collective push polling by herding pollsters. We should also worry about state polls with very small sample sizes and big gaps in coverage. And that's before we get to the issues with cellphones (as well as whether voters in very small, very early states game their answers). So we are indeed following a horse-race, but the horses don't stay in their lanes, some of the horses are not in it to win but to interfere with the others, the track is very muddy, and the mud has splattered our binoculars, such that it's very hard to see what's going on from the stands. Also, the track owners are crooked and the stewards are on the take. Everything's fine.

* * *

Bloomberg (D)(1): "Bloomberg Has Hired Texas, California Democratic Parties' Vice Chairs" [The Intercept]. • We reallly are just talking price, aren't we?

Bloomberg (D)(2): "Bloomberg's Game" [Counterpunch]. "Bloomberg cannot credibly be allowed to steal the nomination from Bernie, and he and the Democratic Party know that…. There must be a third candidate to whom the party can give the nomination, and it must be someone whom Bernie Sanders himself and a large chunk of his supporters might be persuaded to stay in the party and support. There is only one such candidate: Elizabeth Warren…. If I'm right, this will become the ongoing kabuki theater in the weeks ahead, in which Warren sets herself up as the non-socialist and therefore "effective" anti-billionaire candidate, luring "woke" professional-managerial "progressives" desperate for an "alternative" to Bernie. This is the only way for Warren to revive her campaign and audition for the endgame: fake left, attacking Bloomberg and dragging on Bernie's popular coattails." • I do seem to recall Warren, in debate and in almost so many words, raising her hand and saying "Mike, get out of the race, and give us, i.e. me, your money. Impressive kayfabe, if true; here's the WFP joining in.

Klobuchar (D)(1): "Amy Klobuchar Has Been Weirdly Quiet About A Massive Mining Controversy In Her Home State" [HuffPo]. "Twin Metals Minnesota, a wholly owned subsidiary of Chilean mining giant Antofagasta, is looking to [launch] a $1.7 billion underground copper-nickel mine just a few miles from Minnesota's Boundary Waters Canoe Area Wilderness…. The planned mine, unlike anything the Land of 10,000 Lakes has ever seen before, has become a political lightning rod. In the final weeks of President Barack Obama's administration, federal agencies blocked the Twin Metals mine only to have the industry-friendly Trump administration move quickly to revive it. Five current 2020 Democratic presidential candidates, including Sens. Bernie Sanders (I-Vt.) and Elizabeth Warren (D-Mass.), have pledged to protect the Boundary Waters from the proposed sulfide-ore mine. Notably missing from that opposition: home state Sen. Amy Klobuchar." • Odd.

Klobuchar (D)(2): "Klobuchar Blocked Obama's Push for Child Farmworker Safety Rules" [Payday Report]. "Child farmworkers are killed at six times the rate of other child workers. The majority of these workers are Latino immigrants, who often work alongside their parents while traveling country looking for temporary work. In 2011, the Obama Administration proposed a rule that would have expanded workplace safety protections for children working on farms. However, in her first term as Senator, Amy Klobuchar helped lead a rogue band of five business-friendly Democrats to successfully conspire with the Republicans in preventing Obama's Department of Labor from enacting landmark protections for child farmworkers. The rule proposed by President Obama would have forbidden children under 16 from handling pesticides, cutting timber, working with large animals, working in often deadly manure pits where a number of small children have drowned and died, or operating heavy machinery." • I confess that I value Klobuchar for her viciousness. And here it is, in full display.

Sanders (D)(1): "Understanding Sanders" [Kaushik Basu, Project Syndicate]. This is in essence an endorsement of Sanders as a social democrat by a former Chief Economist of the World Bank. (Sanders is a compromose candidate for the left because he does not, in fact, advocate public ownership of the means of production.) At the end, however: "Recently, some Democratic voters have turned away from Sanders, following reports that Russia is supporting him in the Democratic primary. Russian President Vladimir Putin, it is said, wants Trump to win and believes that he will if pitted against Sanders. But a little game theory suggests that Putin may himself have engineered the leak, because he knows that Sanders is the only candidate who can defeat Trump. By letting it be known that he is backing Sanders, Putin hopes to ensure that many Democrats will not support the Vermont senator. And that would be good news for Trump." • Time for some game theory!

Trump (R)(1): "Will Trump Pass The Coronavirus Test?" [Patrick Buchanan, The American Conservative]. he issue does present a challenge to Trump's presidency. His handling of it may determine his stature as chief executive. Yet the issue is also tailor-made for Trump. First, the disease comes out of Xi Jinping's China, not Trump's USA. Second, the president occupies what Theodore Roosevelt called the 'bully pulpit,' the White House. He can use that pulpit daily to command the airwaves and inform, lead, unite, and direct the nation during what could be a months-long crisis. And Trump alone has the power to declare a national emergency, should that be needed. If Trump acts as a leader, urging unity in the struggle to contain the virus and discover a vaccine, the hectoring from the Democratic left, already begun, can come to be seen as unpatriotic." • As usual, Buchanan confuses liberals and the left…

Trump (R)(2): "White House hopefuls target Trump on coronavirus response" [Associated Press]. "But the public health system has a playbook to follow for pandemic preparation — regardless of who's president or whether specific instructions are coming from the White House. Those plans were put into place in anticipation of another flu pandemic but are designed to work for any respiratory-borne disease. Jen Kates, senior vice president and director of global health and HIV policy at the Kaiser Family Foundation, warned that 'any time political ideology starts to dominate the dialogue, it puts the public at risk.' 'The history of good public health is that when things become politicized, we risk a good sound response and a response based on science and expertise," she said. 'This is a situation that's changing by the moment, and that makes it all the more delicate.' Kates warned that there should be some 'caution around not stoking panic and not using the partisan environment to steer away from basic public health messaging' — but acknowledged that will be tough 'in a very partisan time, during campaign season.' Both parties are guilty of politicizing public health pandemics when they're not the party in charge of the White House, she noted. During the Ebola outbreak in 2014, Republicans routinely slammed the Obama administration for similar critiques Trump is facing from Democrats — namely, that he was too slow to respond and didn't appoint an adviser to coordinate the government's response quickly enough."

Warren (D)(1): "Indivisible February 2020 Survey Results" [Indivisible]. "we're really excited to begin sharing these findings more broadly, because we know Indivisibles will be a major force in building wins for Democrats up and down the ballot in November…. We heard from over 16,000 respondents from all 50 states, Puerto Rico, and the District of Columbia. The survey ran from February 12 to February 20…. We surveyed respondents on who they would make president today if all other factors (the primary and general election contests) were removed. Warren won overwhelmingly, with 39% of Indivisibles selecting her as their ideal president in this field. The next closest candidates were Bernie Sanders and Amy Klobuchar, each with 17% choosing them as their preferred president."

* * *

IA:

"Bernie Sanders campaign challenges Iowa recount results" [CNN]. "In a complaint sent to the Iowa Democratic Party and Democratic National Committee, the Sanders campaign claims the state party violated its own rules by allowing the Buttigieg campaign to partake in the process because they didn't meet the proper requirements. '[T]he request submitted by the Buttigieg Campaign was deficient because it failed to provide an explanation of how the national delegation could be altered,' 18 potential Sanders delegates wrote in the challenge. 'Because he did not…[the] request was deficient and should have been denied.'" • Very happy to see a Democrat candidate finally not giving an inch on a recount, but this argument does seem a little legalistic.

"AP Explains: Why there isn't a winner of Iowa's Dem caucuses" [Associated Press]. "The Associated Press has decided it will not declare a winner in Iowa. For the AP to decide not to declare a result is unusual. … the two campaigns did not request a statewide recanvass and recount. Instead, they asked the party to look at a select number of precincts in which they felt an error would benefit their candidate. That means other locations where errors appeared to have occurred remain unexamined — and unchanged." • That's wrong. That's the same mistake Al Gore made in Florida; ceding the moral high ground for tactical advantage.
2016 Post Mortem
"Coming to a podcast near you: Hillary Clinton" [Politico]. "The former first lady, secretary of State, and 2016 Democratic presidential nominee is planning to launch a new audio program in late spring, just in time for her to have a powerful new megaphone during the 2020 election…. Her team is experimenting with using a [Howard] Stern-inspired ensemble plucked from the larger universe of Hillaryland to help loosen her up, keep the show conversational, and discuss the day's news, perhaps at the top or bottom of the show. The search is on inside her organization for a Robin Quivers-like sidekick." • How about Neera Tanden?
Our Famously Free Press
FiveThirtyEight is bad, actually. Thread (dk):

Unlike polls that show candidates' expected vote share, prob. election forecasts convey the estimated probability that a candidate will win. Problem: folks don't understand probabilities. This paper demonstrates severity of this confusion, and its political consequences. (2/n) pic.twitter.com/MEt9GoUhZs

— Jonathan Mummolo (@jonmummolo) February 28, 2020

Discouraging. A thread:

1/ Interesting case study of the radicalization of a moderate, seemingly reasonable Democrat into a Bernie-hating red-baiting fear mongerer.

2016: Reasonable critiques. Bernie's a good candidate and brings in young voters. His message is potent, will carry him far. pic.twitter.com/DfAVEse5pN

— Susan (@SassyG8tor) February 26, 2020
Realignment and Legitimacy
"'The Public Doesn't Really Decide The Nominee': Leaders Move To Limit Democratic Choice in The Democratic Convention" [Jonathan Turley]. "Yet, the same people that gave us the Clinton nomination will be working their magic again at the Democratic Convention. What is fascinating is that the establishment would prefer to risk the election by alienating the huge young following of Sanders rather than allow Sanders to be the nominee. If they give the nomination to another establishment figures like Biden or a billionaire like Bloomberg, the establishment would enrage millions of Sanders followers who could well stay home in 2020." • Unsurprising, except that Turley says it. (When they tell you who they are, believe them.) More of the same:

On @msnbc, former adviser to @BarackObama @AntonJGunn says the quiet part out loud. The elites of the Democratic Party decide the nominee–not voters

"The party decides its nominee. The public doesn't really decide the nominee…superdelegates are very influential in the party." pic.twitter.com/wvpvbeLEQO

— Jordan (@JordanChariton) February 27, 2020

"DNC Superdelegate Pushing Brokered Convention Is GOP Donor" [The Intercept]. "WILLIAM OWEN, a Tennessee-based Democratic National Committee member backing an effort to use so-called superdelegates to select the party's presidential nominee — potentially subverting the candidate with the most voter support — is a Republican donor and health care lobbyist. Owen, who runs a lobbying firm called Asset & Equity Corporations, donated to Sen. Mike Rounds, R-S.D., and Sen. Dan Sullivan, R-Alaska, and gave $8,500 to a joint fundraising committee designed to benefit Senate Majority Leader Mitch McConnell, R-Ky., in 2019. "I am a committed Democrat but as a lobbyist, there are times when I need to have access to both sides and the way to get access quite often is to make campaign contributions," said Owen, in a brief interview with The Intercept." • Of course, of course.

Will your vote count? Veil of secrecy makes it impossible for Florida voters to know [USA Today]. "[Florida] forced all 67 elections supervisors to sign nondisclosure agreements before they could receive federal funding for elections security, be briefed about vulnerabilities found by cybersecurity experts or even hook up to the state's voter registration system." • If only Jebbie had been able to do that in Florida 2000!

"'Woke' Capitalism and the 2020 Election" [RealClearPolitics (UserFriendly)]. "What do those who run businesses owe to the country? And how much leverage should consumers – who are also voters — exert in attempts to forge public policy in their own image? What shape should that pressure take?… These are among the themes explored by RealClear Opinion Research in an extensive new poll of more than 2,500 registered voters about views of free-market capitalism; the survey was conducted online Feb. 14-17 and carries a credibility interval of +/- 2.14 percentage points. The findings reveal an electorate quite divided on these questions, but interestingly, opinions vary more by age than political affiliation. The results do not perfectly mirror the open hostility to business voiced on the campaign trail by Bernie Sanders and Elizabeth Warren – and, at times, Joe Biden. But neither do they support the sanguine, what's-good-for-the-stock-market-is-good-for-America mantra of President Trump. The bottom line seems to be that most U.S. voters don't demonize business, but they do expect a lot – and this is especially true of those under 40 – from the private sector."
Stats Watch
At reader request, I added some business stats back in. Please give Econintersect click-throughs; they're a good, old-school blog that covers more than stats. If anybody knows of other aggregators, please leave links in comments.
Growth: "21 February 2020 ECRI's WLI Growth Rate Again Declines" [Econintersect]. "In essence, there is little growth forecast in the business cycle six months from today."
Manufacturing: "February 2020 Chicago Purchasing Managers Barometer Improves But Remains In Contraction" [Econintersect]. "The Fed manufacturing surveys generally improved this month but still showing little growth."
Personal Income and Expenditures: "January 2020 Headline Income Growth Improves" [Econintersect]. "This month consumer income growth year-over-year is growing slower than the spending growth year-over-year. The savings growth rate was little changed and has remained in a narrow band for the last year."
Consumer Sentiment: "Final February 2020 Michigan Consumer Sentiment Improves" [Econintersect]. Surveys of Consumers chief economist, Richard Curtin, makes the following comments: "Consumer sentiment rose to 101.0 in February, nearly matching the expansion peak of 101.4 set in March 2018. The coronavirus was mentioned by 8% of all consumers in February when describing the reasons for their economic expectations. However, on Monday and Tuesday of this week, the last days of the February survey, 20% mentioned the coronavirus due to the steep drop in equity prices as well as the CDC warnings about the potential domestic threat of the virus. While too few cases were conducted to attach any statistical significance to the findings, it is nonetheless true that the domestic spread of the virus could have a significant impact on consumer spending."
* * *
Retail: "Viral fear sparks global run on face masks" [Associated Press]. "Fear of the spreading coronavirus has led to a global run on sales of face masks despite evidence that most people who aren't sick don't need to wear them. Many businesses are sold out, while others are limiting how many a customer can buy. Amazon is policing its site, trying to make sure sellers don't gouge panicked buyers." •
Tech: "Hackers can peep through this smart vacuum's camera, research shows" [CNet]. "The Trifo Ironpie robot vacuum is designed to do double duty. The fans on the swiveling disc hoover your house, while the camera mounted on it acts as an ankle-high security device. The idea is to stay tidy while staying safe. There's just one problem, according to cybersecurity firm Checkmarx. The internet-connected Ironpie has multiple security vulnerabilities." • Readers already know the rule to never buy any product marketed as "smart." New rule: Never buy a product with a cutesy name.
Tech: " 'Facebook: The Inside Story' author Steven Levy on how the company compares to Apple and Google" (interview) [The Verge]. Levy: "No question there's still talent at Facebook. But, as I think you're implying, Mark likes to give key jobs to people he's known and trusted for a while, and that bench is getting thin. (Andrew "Boz" Bosworth for instance, has come off the bench a couple times to take on big important missions, most recently hardware, AR/VR.) I think the critical departure was Chris Cox, who in my view was the person who would have taken over if Mark suddenly decided he'd reached retirement age. Of those execs who joined relatively recently, I notice that David Marcus, who left PayPal in 2014 to head Messenger and now is leading Libra, seems to have earned a lot of trust from Mark."
Manufacturing: "In Weak Rivets, a Possible Key to Titanic's Doom" [New York Times]. From 2008, still germane: "Researchers have discovered that the builder of the Titanic struggled for years to obtain enough good rivets and riveters and ultimately settled on faulty materials that doomed the ship, which sank 96 years ago Tuesday." • Reminds me of Boeing…
Mr. Market: "Reddit's Profane, Greedy Traders Are Shaking Up the Stock Market" [Bloomberg]. "In a dingy corner of the internet is a message board, soaked in profanity, bro-speak, and greed, where posters with handles such as OverthrowYourMasters and yolo_tron campaign for their favorite stocks, putting up screenshots from their online brokerage accounts of their moonshot victories—or showing off their massive losses like badges of honor. Some of them think they've found the key to fast wins on the stock market. Wall Street doubts they're right, but it's getting nervous about what it sees there. History hasn't been kind to people claiming to have a magic hand. The latest sell-off, driven by a new wave of coronavirus fears, shows how quickly markets can turn on you. But even veteran traders have trouble dismissing a 900,000-user Reddit forum called r/wallstreetbets, or r/WSB for short, whose tips and tactics have shown an uncanny ability to push prices, at least for the short term. Hitherto sleepy companies such as Virgin Galactic Holdings Inc. and Plug Power Inc. went crazy shortly after being mentioned there. The board may have added a little froth to Tesla Inc.'s $90 billion rally."
Honey for the Bears: "The nation's longest expansion on record may teeter if the U.S. suffers a serious coronavirus outbreak. Economists believe the country is well insulated from a potential epidemic" [Wall Street Journal]. "[But] the country is already feeling the impact of the outbreaks in China and more recently in Italy, although the U.S. has the advantage of months of warning to prepare. One economist says U.S. transportation networks would grind to a halt but that an epidemic wouldn't trigger a recession."
* * *
Today's Fear & Greed Index: 9 Extreme Fear (previous close: 13 Extreme Fear) [CNN]. One week ago: 44 (Fear). (0 is Extreme Fear; 100 is Extreme Greed). Last updated Feb 28 at 12:40pm. Wonder if Mr. Market can pin the needle?
The Biosphere
"Goats, a climate-friendly option for clearing brush" [Yale Climate Connection]. "To clear brush and briars from overgrown land, many people turn to heavy equipment. But Aaron Steele takes a different approach. 'It's not just a novelty. It actually works,' he says. Steele is the founder of Goats on the Go. The Iowa-based company sets up portable fencing, trucks in a herd of goats, and lets them munch away. 'Despite their reputation of being tin can eaters, they actually have some pretty strong preferences,' he says. 'And fortunately for us and our customers, they prefer woody brush species and broadleaf weeds.' Steele says grazing is better for the soil than other methods of clearing land, and it reduces the need for heavy machinery." • Business model (rather like beekeeping?).
Health Care
As we know, many of the measures to be taken against #COVID-19 are good old 19-Century hygiene, like frequent hand-washing and sleeping with the window open. Maybe we should all keep on doing those things, for when the next corona virus comes along. I would like to suggest a more radical measure, at least for Western countries: Eliminate the handshake, which spreads germs by contact, and replace it with the wai (Southeast Asian, most prominently Thai):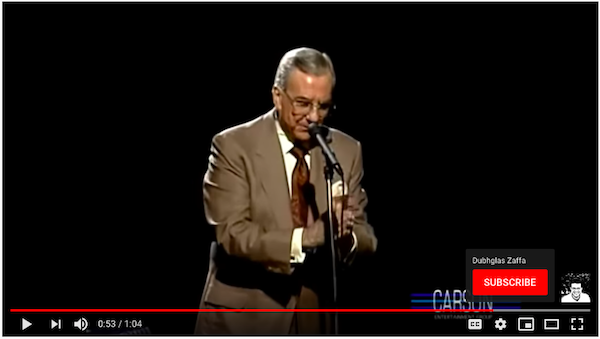 If it's good enough for Ed McMahon — he and Johnny Carson would exchange wais just after "H-e-e-e-e-e-r-e's Johnny!" — then it's good enough for the rest of us! (The wai is also superior to other candidates for replacing the handshake, like the physically awkward elbow bump, because it is also a gesture of reverence to the other person's spirit. Forgive the potted theology, and the old codger reference!)
* * *
How first world countries do it:
And they are done all for free. https://t.co/jWIr3K9VWZ

— T.K. of AAK! (@AskAKorean) February 28, 2020
"What Is a Pandemic?" [JAMA]. "The terms endemic, outbreak, epidemic, and pandemic indicate how common a condition is at a point in time relative to how common it was at an earlier time…. An epidemic that spreads globally is a pandemic…. Many factors influence how far a condition spreads. Two of the most important are how easily the condition is transmitted from one person to the next and the movement of people, particularly via airplane because infections can be brought to new parts of the world within hours. These definitions may seem straightforward, but applying them in evolving, real-world situations is complicated. For example, HIV started in West Africa, was epidemic in Africa for decades, then was pandemic by the late 20th century. But 2 decades into the 21st century, it is reasonable to say HIV is now endemic in some parts of the world."
Games
"E-Sports Are Rife With Exploitation" [The Nation]. "[C]orporate success obscures the industry's dark side: a massive underclass of underpaid freelance workers and independent contractors. The seven- and eight-figure salaries of Activision Blizzard executives are possible only because hordes of young freelancers, dazzled by the opportunity to make money working with video games, routinely perform indispensable tasks for minimal pay and nonexistent benefits. With few e-sports companies paying freelance workers a true living wage, it's nearly impossible for individuals without some form of economic privilege to break into the industry."
Class Warfare
"The boss who put everyone on 70K" [BBC (dk)]. "In 2015, the boss of a card payments company in Seattle introduced a $70,000 minimum salary for all of his 120 staff – and personally took a pay cut of $1m. Five years later he's still on the minimum salary, and says the gamble has paid off."
"It's Not You, It's Capitalism" [McSweeney's Internet Tendency]. "Please don't hit my espresso machine." • A one-sided conversation…
News of the Wired
"Sliceable Mayo Now Exists, Civilization Can Stop Inventing Things" [Cracked]. "Because nothing screams 'we've given up' better than a white flag, soon we'll be able to buy slices of 'sheet-like' mayonnaise for on-the-go consumption."
"A woman took 550 times the usual dose of LSD, with surprisingly positive consequences" [CNN]. "A 46-year-old woman snorted a staggering 550 times the normal recreational dose of LSD and not only survived, but found that the foot pain she had suffered from since her 20s was dramatically reduced. Separately, a 15-year-old girl with bipolar disorder overdosed on 10 times the normal dose of the drug, which she said resulted in a massive improvement in her mental health. Their experiences were detailed in case reports published in the Journal of Studies on Alcohol and Drugs last month, along with that of a third woman who accidentally overdosed on LSD during the second week of pregnancy. She ultimately gave birth to a healthy son, now 18, who has not shown any impaired development…. However, experts stressed that these cases were unique and warned against experimenting with the drug, which is illegal in the US and UK." • Too much is not enough?
Awwwww!
BATMAN BUSTED: A homemade Batmobile got towed by police in Moscow, Russia. https://t.co/87FGHR2xbV pic.twitter.com/zZJndZ42XC

— ABC News (@ABC) February 27, 2020
* * *
Readers, feel free to contact me at lambert [UNDERSCORE] strether [DOT] corrente [AT] yahoo [DOT] com, with (a) links, and even better (b) sources I should curate regularly, (c) how to send me a check if you are allergic to PayPal, and (d) to find out how to send me images of plants. Vegetables are fine! Fungi and coral are deemed to be honorary plants! If you want your handle to appear as a credit, please place it at the start of your mail in parentheses: (thus). Otherwise, I will anonymize by using your initials. See the previous Water Cooler (with plant) here. Today's plant (Re Silc):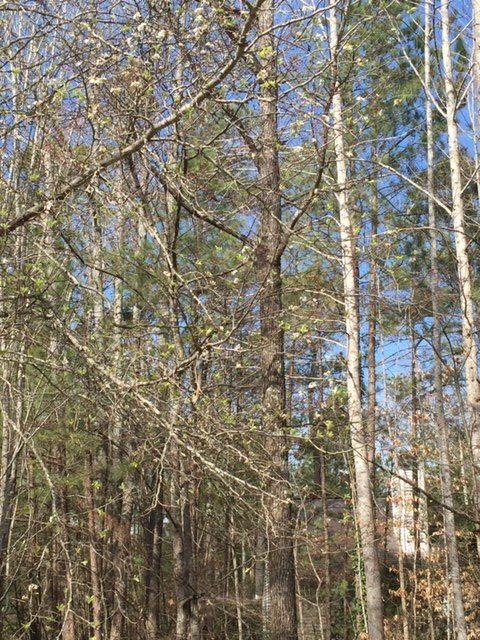 Re Silc writes: "Leaves popping 3 weeks ahead in NC." (Re Silc sent this to me today; I thought it was news, so here it is. If anybody else sees the same thing happening, please send it along!)
* * *
Readers: Water Cooler is a standalone entity not covered by the annual NC fundraiser. So if you see a link you especially like, or an item you wouldn't see anywhere else, please do not hesitate to express your appreciation in tangible form. Remember, a tip jar is for tipping! Regular positive feedback both makes me feel good and lets me know I'm on the right track with coverage. When I get no donations for five or ten days I get worried. More tangibly, a constant trickle of donations helps me with expenses, and I factor in that trickle when setting fundraising goals:
Here is the screen that will appear, which I have helpfully annotated.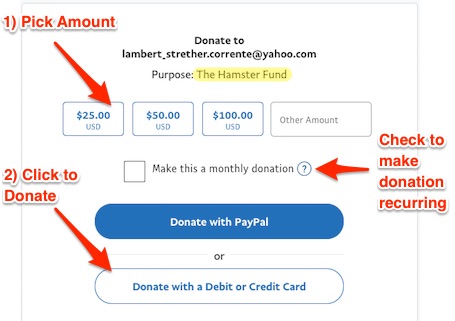 If you hate PayPal, you can email me at lambert [UNDERSCORE] strether [DOT] corrente [AT] yahoo [DOT] com, and I will give you directions on how to send a check. Thank you!