Scientists find record warm water in Antarctica, pointing to cause behind troubling glacier melt Phys.org
Risk of 'stranded assets' from 2025, new oil report warns EU Observer
Uber looks to radical financing to fund driverless cars FT. "Car fleet investment trusts would establish autonomous vehicles as new asset class."
Which pot strain works best for gambling? Vegas budtenders share their tips LA Times. News you can use!
Mastercard chief says breaking up global payments system is 'stupid' FT
Brexit
Europe Can't Afford to Alienate the UK Der Spiegel

Nissan drafts plan to double down on UK under hard Brexit FT
Is everything OK over there, Britain? Have you tried turning the UK off and on again? ISPs, financial orgs fall over in Freaky Friday of outages The Register
#2019-nCoV
Wuhan Coronavirus Looks Increasingly Like a Pandemic, Experts Say NYT. "The virus's most vulnerable target is Africa, many experts said. More than 1 million expatriate Chinese work there, mostly on mining, drilling or engineering projects. Also, many Africans work and study in China and other countries where the virus has been found."

Coronavirus Concerns Spur Nigerian Authorities to Close Chinese Market in Abuja VOA

Coronavirus freezes return of China's legions of migrant workers FT

The Pandemic of Xenophobia and Scapegoating Time

* * *

'The results look good so far:' Thai doctors tout promising treatment for Wuhan coronavirus Fortune. Waiting for journal publication.

Small Weapons Are the Most Potent in Virus Fight Bloomberg

Early evaluation of the Wuhan City travel restrictions in response to the 2019 novel coronavirus outbreak MedArxiv. From the abstract: "By combining epidemiological and human mobility data we find that the travel ban slowed the dispersal of nCoV from Wuhan to other cities in China by 2.91 days (95% CI: 2.54-3.29). This delay provided time to establish and reinforce other control measures that are essential to halt the epidemic." However, the so-called Wuhan travel ban gave those who could leave plenty of time to do so.

China coronavirus: labs worldwide scramble to analyse live samples Nature

* * *

Virus threatens U.S. companies' supply of Chinese-made parts and materials WaPo

Vietnam moves to block coronavirus risk to supply chain Nikkei Asian Review

* * *

Coronavirus forces world's largest telework experiment Japan Times

Increased social distance in action:

A Chinese ShanDong girl province use remote-controlled cars to buy steamed buns(bread). #coronavirus #2019nCoV pic.twitter.com/GMDRULON0l

— Wu Zhigang (@iwuzhigang) February 3, 2020

So from atomized neoliberal individualism we go to… even more atomized neoliberal individualism.

* * *

The Novel Coronavirus Originating in Wuhan, China: Challenges for Global Health Governance JAMA

Top WHO official says it's not too late to stop the new coronavirus outbreak STAT
China?
Chinese history Mekong Review
Syraqistan
Duque weaker than ever after Colombia's radical power shift Columbia Reports
Chile Congress Passes Tax Bill to Fund Post-Riots Social Program. Bloomberg. About those "post"-riots:
Protests never really went away in #Chile, but they're heating up again. https://t.co/Aatjngrm2h

— Nahia Sanzo (@nsanzo) February 3, 2020
Chilean Protest Murals Harvard Library
Impeachment
The final impeachment vote is near. Here's a look at the big week ahead CNN

Democrats' Dubious Impeachment Subtext of Treason Michael Tracey, RealClearPolitics

It's crucial to emphasize that this is the first impeachment in American history where foreign policy has played a central role. As such, we now have codified by way of these impeachment articles a host of impossibly dangerous precedents, namely: 1) The U.S. is in a state of war with Russia, a nuclear armed power; 2) the sitting president committed treason on behalf of this country with which the U.S. is in a state of war; 3) the president lacks a democratic mandate to conduct foreign policy over the objections of unelected national security state bureaucrats.

Is the reality of what was done here going to set in any time soon?

You say "unelected national security state bureaucrats" like that's a bad thing!

Schiff: 'Nothing' Democrats could have 'done differently' in impeachment probe The Hill
Trump Transition
1 big thing: Trump's sense of invincibility Axios. After hubris, nemesis…
2020
In Iowa, anxiety and unpredictability cloud caucus finish AP
Our Famously Free Press
Dear Netflix: Please Label Propaganda Clearly, At Least Forbes (Furzy Mouse). From October, still germane.
Realignment and Legitimacy
Global Satisfaction with Democracy 2020 (PDF) Bennett Insitute for Public Policy, Cambridge University

Why Democrats share the blame for the rise of Donald Trump Robert Reich (!), Guardian
Big Brother Is Watching You Watch
Google Maps Hacks Simon Weckert. "99 second hand smartphones are transported in a handcart to generate virtual traffic jam in Google Maps." This is awesome.

Hiding in plain sight: activists don camouflage to beat Met surveillance Guardian
Imperial Collapse Watch
Costliest U.S. Carrier Isn't Ready to Defend Itself, Tests Show Bloomberg
Class Warfare
Any Child Who Dies of Hunger Is a Murdered Child Daily Beast

The Primary Mechanism Of Your Oppression Is Not Hidden At All Caitlin Johnstone, Medium
Marcescence: Why Some Trees Keep Their Leaves in Winter Weather Underground
Spider biologist denies suspicions of widespread data fraud in his animal personality research Science
Why Is Everybody So Damn Angry? Who.What.Why (Re Silc).
Antidote du jour (via):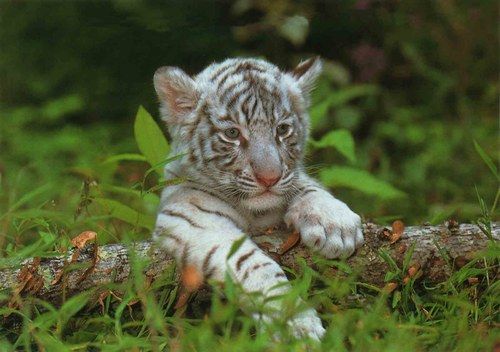 Bonus antidote:
A cat walks near a Soviet-era Buran space shuttle at the Baikonur Cosmodrome, Kazakhstan, 2016. Photo by Kirill Kudryavtsev. https://t.co/CQP9Yk8FTe pic.twitter.com/KsbLRTg116

— Bernie Beats Trump (@doctorow) February 2, 2020
Leveling up my cat game!
See yesterday's Links and Antidote du Jour here.: