Behind Amazon's HQ2 Fiasco: Jeff Bezos Was Jealous of Elon Musk Bloomberg
YouTube Reveals Revenue for First Time: $15.1 Billion in 2019 Hollywood Reporter
Citi suspends senior bond trader over alleged theft from canteen FT
Small, modular nuclear reactors in Eastern Washington could balance more renewable electricity, power agency says Seattle Times
Japan tries to explain to embassies merits of releasing Fukushima water into ocean Japan Today
Brexit
Death of a movement Open Democracy. On Italy's Five Star movement.
#2019-nCoV
Coronavirus has put globalisation into reverse FT. I would disagree. I think election 2016 (and to a lesser extent, Brexit) put globalization into reverse, aided by the subsequent world-wide round of protests. But Coronavirus stomped on the accelerator.

China offers force majeure escape clause for factories that breach supply contracts as coronavirus shutdowns leave assemblies idle SCMP

Kerala declares coronavirus a state calamity, Hong Kong reports first death The Hindu BusinessLine

Wuhan Coronavirus: What About Central Asia? The Diplomat

* * *

Wuhan: a tale of immune system failure and social strength Chublic Opinion. Detailed media critique, well worth a read.

Meet the Chinese crowdsourcers fighting coronavirus censorship Technology Review

* * *

To fight coronavirus spread, the U.S. may expand 'social distancing' measures. But it comes at a cost STAT

More social distance:

Cutting-edge technology! A Chinese community worker uses a drone to measure the temperature of residents and avoid face-to-face visits during #coronavirus outbreak. People need to stand in their balcony to get their temperature checked. pic.twitter.com/TE1L3xLtab

— Global Times (@globaltimesnews) February 3, 2020

* * *

Mining coronavirus genomes for clues to the outbreak's origins Science. From last week, but solid tech.

Quick retraction of a faulty coronavirus paper was a good moment for science STAT

* * *

2019-nCoV: What the Public Should Do CDC
How to invest during a pandemic Macrobusiness
China?
China stops couriers from shipping black clothing to Hong Kong amid protests Reuters
Syraqistan
Turkish Forces Suffer Casualties In Syrian Army Attack On Idlib The Saker (Re Silc).

The US–Saudi Story, Through the Eyes of an Aramco 'Brat' NYRB
Impeachment
The Incomprehensibly Weak Case for Acquittal Without Witnesses LawFare
Trump Transition
Army, Navy facing critical moments as deployments of modern contract writing systems near Federal News Radio

Can the government stop fake comments on its rules without alienating citizens? Federal Times
2020
Iowa results not expected until Tuesday, leaving campaigns without answers The Hill. Utterly shambolic. The Iowa Democrat Party blames "quality checks" and "inconsistencies" for the delay. Unsurprisingly, the app that was supposed to record and relay caucus results to tabulation failed (this was the app with an unknown developer and security issues). Summarizing what I saw go past on the Twitter, Klobuchar and Buttigieg gave victory speeches, Warren said the race was "too close to call", and Sanders said he was sure his campaign "did well." The Sanders campaign then released the results from their own, parallel app:

Caucus numbers per Sanders camp pic.twitter.com/6XUmX0Fkbn

— Ken Klippenstein (@kenklippenstein) February 4, 2020

(40% was as much as they had). Leaving open the question of why the Sanders campaign developed an app that worked, and the Democrat Party did not.

App Used to Tabulate Votes Is Said to Have Been Inadequately Tested NYT. "The app used by the Iowa Democratic Party was built by Shadow Inc., a for-profit technology company that is also used by the Nevada Democratic Party, the next state to hold a caucus, as well as by multiple presidential campaigns. Shadow's involvement was kept a secret by Democratic officials through the caucuses." "Shadow, Inc."? Really?
Boeing 737 MAX
Pontifications: 777X certification, MAX market deficiencies, NMA and what's an insider Leeham News and Analysis
Our Famously Free Press
Nazi collabo families and racist propaganda in the New York Times Yasha Levine, Immigrants as a Weapon
Big Brother Is Watching You Watch
Researchers Find 'Anonymized' Data Is Even Less Anonymous Than We Thought Vice

New ransomware doesn't just encrypt data. It also meddles with critical infrastructure Ars Technica (DL).
Imperial Collapse Watch
Toxic 'black goo' base used by U.S. had enriched uranium. More veterans report cancer McClatchy
Guillotine Watch
Class Warfare
Higher social class predicts increased unethical behavior PNAS

How McKinsey Destroyed the Middle Class The Atlantic

Urban Institute: Thirty percent of student debtors are enrolled in Income-driven repayment plans Condemned to Debt
Sadness And Worry After 2 Men Connected To Butterfly Sanctuary Are Found Dead NPR (DL).
Red Scare Leans Into Nothing The Cut (UserFriendly). A podcast.
Truth decay: when uncertainty is weaponized Nature
Antidote du jour (via):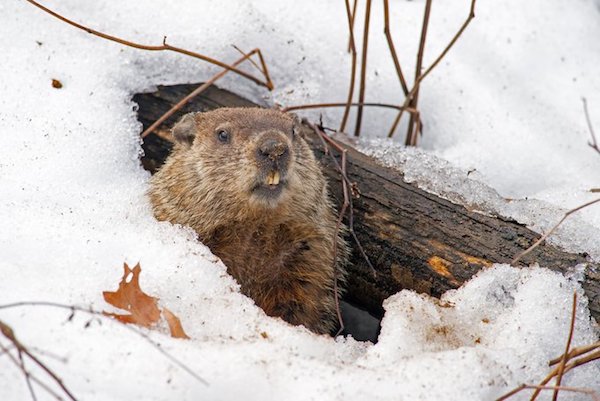 Not for the first time, I missed Groundhog Day!
See yesterday's Links and Antidote du Jour here.: