Coyote and Badger Spotted Traveling Together Under Bay Area Highway NBC Bay Area (joe6pac).
Woman sees missing dog on beer cans promoting shelter dogs AP
Deep ocean oxygen levels may be more susceptible to climate change than expected Phys.org
Electric or Not, Big SUVs Are Inherently Selfish Vice
GM reviving Hummer brand with 1,000-horsepower electric truck Globe and Mail
Phantom Attacks Against Advanced Driving Assistance Systems Ben Nassi (DL). Oy.
The Battery Supply Problems Faced by Electric Air Taxis Avionics
Shale pioneer John Hess says key U.S. fields starting to plateau Reuters
Brexit
The UK is about to shoot itself in both feet FT

UK regional productivity gaps as wide as in 1901, no easy fix seen: report Reuters
Sinn Féin leads way in Irish Times/Ipsos MRBI poll with highest support ever Irish Times (PD).
#2019-nCoV
* * *
Syraqistan
The Big Missing Piece of the Kushner Plan: Water Foreign Policy
How an Army veteran became "Cyber Rambo" during alleged coup in Bolivia Business Insider
India
Yogi Adityanath: 'Muslims did no favour to India by staying here' BBC

Women Can't Be Given Command Posts as Army Men Won't Accept It, Centre Tells SC The WIre
Trump Transition
Americans say they don't like to talk about Trump at work but they do it anyway USA Today
Impeachment
It Matters Why Republican Senators Vote to Acquit Trump Bloomberg

Donald Trump will be acquitted. American politics will be convicted. Ezra Klein, Vox
2020
"You mean, on top of everything else, this ship is rigged?" — Stan Freberg

I've never seen a more blatant example of concentrated money rigging an election than Iowa Dems releasing a random percentage of the vote after self-dealing grifters tied to Buttigieg fucked up an election, followed by the NYT, WaPost, CNN, and MSNBC announcing 'partial results.'

— Matt Stoller (@matthewstoller) February 4, 2020

New Details Show How Deeply Iowa Caucus App Developer Was Embedded in Democratic Establishment Lee Fang, The Intercept. Acronym and Shadow shared office space, appeared together on same org chart, go to the same staff retreats, etc.

The Unreality Of The Iowa Caucuses Benjamin Wallace-Wells, The New Yorker. "The word from the state Party was that about as many voters participated as had in 2016 (a hundred and seventy thousand), when the Democratic base was pretty listless, and far fewer than had in 2008 (two hundred and forty thousand), when Iowa voters were excited." I don't see how we can know this. The votes, thanks to the Clintonite apparatchiks who designed "the app," have not been counted, so we don't have a total. I'm so old I remember when the New Yorker had a fact-checking department, and fact-checking wasn't a bad joke.

DNC Blames Iowa Caucus Problems On Single F*ck-Up Senior Citizen Volunteer The Onion. Oddly, the senior citizen wasn't of Russian ancestry.
Big Brother Is Watching You Watch
Imperiled information: Students find website data leaks pose greater risks than most people realize Harvard School of Engineering.

[I]n less than 10 seconds she produced a dataset with more than 1,000 people who have high net worth, are married, have children, and also have a username or password on a cheating website. Another query pulled up a list of senior-level politicians, revealing the credit scores, phone numbers, and addresses of three U.S. senators, three U.S. representatives, the mayor of Washington, D.C., and a Cabinet member.

Researcher: Backdoor mechanism still active in devices using HiSilicon chips ZDnet. Read all the way to the end.
Imperial Collapse Watch
The Social Determinants Of Suicide In The Military Health Affairs

Some Things We Could Have Done With the Billions Wasted on a Broken F-35 Vice (Re Silc).

Legendary Africa mercenary 'Mad Mike' Hoare, who inspired movie Wild Geese, dies aged 100 South China Morning Post
Class Warfare
Homeless US student population 'highest in more than a decade' BBC
Altruistic food sharing behavior by human infants after a hunger manipulation Science (dk). n=48. From the abstract: "In a nonverbal test, 19-month-old human infants repeatedly and spontaneously transferred high-value, nutritious natural food to a stranger (Experiment 1) and more critically, did so after an experimental manipulation that imposed a feeding delay (Experiment 2), which increased their own motivation to eat the food. Social experience variables moderated the expression of this infant altruistic behavior, suggesting malleability." dk asks: "But were the test subjects the babies of elites? At 19 months, some patterns may have already been acquired…"
Anatomy of a rental phishing scam Jeffrey Ladish
The long road to fairer algorithms Nature. An installed base is very difficult to change ("code is law." See here, here, and here).
Antidote du jour (via):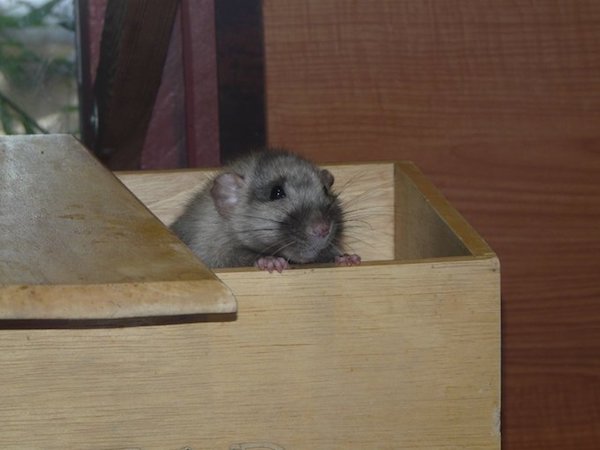 See yesterday's Links and Antidote du Jour here.