Patient readers, Links today is too long (though I hope not without interest). I had a household emergency, and I could not cut the material down to its usual length. Hopefully the links are organized well enough to you can skip what you don't want to read. –lambert
How the world's fattest parrot came back from the brink Guardian
Dalio caught flat-footed with big losses at Bridgewater fund FT (DL). "That's a damn shame" (hat tip, Sturgill Simpson).
American Airlines to suspend nearly all long-haul international flights starting March 16 Reuters
Opinion: Moving Our Pharmaceutical Factories Overseas Was A Huge Mistake Buzzfeed
Make America Autarkic Again William Upton, American Mind. Claremont Institute.
#COVID-19
The science:

Research team has isolated the COVID-19 virus Sunnybrook Research Institute (research and teaching hospital with the University of Toronto).

COVID-19 Incubation Period: An Update NEJM Journal Watch

Age-Specific Mortality During the 1918 Influenza Pandemic: Unravelling the Mystery of High Young Adult Mortality PLoS One. "Using historical records from Canada and the U.S., we report a peak of mortality at the exact age of 28 during the pandemic and argue that this increased mortality resulted from an early life exposure to influenza during the previous Russian flu pandemic of 1889–90. We posit that in specific instances, development of immunological memory to an influenza virus strain in early life may lead to a dysregulated immune response to antigenically novel strains encountered in later life, thereby increasing the risk of death." A thread inspired by this link:

1/N After looking at the demographics, virology, public health dimensions, and earlier parallels (e.g., the 1918 flu epidemic), it seems to me that this whole episode is being handled incorrectly. This is partly due to @realDonaldTrump's self-serving blunders, but not entirely.

— Stuart Newman (@sanewman1) March 13, 2020

Reinfection could not occur in SARS-CoV-2 infected rhesus macaques bioRxiv

* * *

Potential treatment:

Coronavirus: Chloroquine yields positive data in Covid-19 trial Clinical Trials Arena

Convalescent plasma as a potential therapy for COVID-19 The Lancet. Interestingly, the Chinese team that went to Italy brought plasma.

* * *

Materiel shortages:

US hospitals are already starting to run out of respirator masks crucial for coronavirus protection Live Science

The World Needs Masks. China Makes Them — But Has Been Hoarding Them. NYT. Too bad we can't make them ourselves. How did that happen?

Mouse Hunt: Lab Races To Grow Mice For COVID-19 Research NPR

Why Even A Huge Medical Stockpile Will Be of Limited Use Against COVID-19 NPR

* * *

Testing:

Testing in U.S. CDC (dk). Finally, a regularly updating central source.

Albuquerque Hospital Launches Drive-Up COVID-19 Testing AP

* * *

Spread:

Worst-case coronavirus models show massive US toll The Hill. Some back-of-the-envelope calculations. Thread:

This is a thread about how to interpret the seemingly sudden appearance of #COVID19 across the much of the US in the past week with some back-of-the-envelop calculations for number of current infections. 1/13 pic.twitter.com/QbzRbRVheS

— Trevor Bedford (@trvrb) March 14, 2020

From Containment to Mitigation of COVID-19 in the US JAMA

Multiplication, not addition (1):

Graphs are useful but to really get what that rising curve is, have a look at the obituaries page of this Bergamo daily newspaper, comparing one from February with one from now pic.twitter.com/78mgZseyVt

— Ben Phillips (@benphillips76) March 14, 2020

Multiplication, not addition (2):

* * *

Economic effects:

Commentary: Do not let economic globalization fall victim of pandemic Xinhua

The main point of this thread from a computational biologist is seasonal resurgence, but this is an interesting argument in economic effects.

Health and the economy are closely linked. The correlation between per-capita GDP and health (life expectancy) is essentially perfect. If the covid-19 pandemic leads to a global economy collapse, many more lives will be lost than covid-19 would ever be able to claim. (12/12) pic.twitter.com/ZXcj2s8PAA

— Francois Balloux (@BallouxFrancois) March 14, 2020

* * *

Political response:

There's a Giant Hole in Pelosi's Coronavirus Bill Editorial Board (!), NYT. Well done, all:

House Speaker Nancy Pelosi on Friday night celebrated the coronavirus legislation that passed early Saturday as providing paid sick leave to American workers affected by the pandemic.

She neglected to mention the fine print.

In fact, the bill guarantees sick leave only to about 20 percent of workers. Big employers like McDonald's and Amazon are not required to provide any paid sick leave, while companies with fewer than 50 employees can seek hardship exemptions from the Trump administration.

"If you are sick, stay home," Vice President Mike Pence said at a news conference on Saturday afternoon. "You're not going to miss a pay check."

But that's simply not true. Sick workers should stay home, but there is no guarantee in the emergency legislation that most of them will get paid.

Pelosi's response:

I don't support U.S. taxpayer money subsidizing corporations to provide benefits to workers that they should already be providing. House Democrats will continue to prioritize strong emergency leave policies as we fight to put #FamiliesFirst. https://t.co/GIoCJAKE1M

— Nancy Pelosi (@SpeakerPelosi) March 15, 2020

"…they already be providing." It would be hard to find a better example of the ideological and moral collaose of our two major parties. Still, they got good press for a news cycle, before anybody could read the fine print. So there's that. (If you want to read a truly suberb example of Establishment Democrat smugness and delusion — one can only hope written before the above from the Times was published — try this from WaPo's "Monkey Cage.")

How the Senate Paved the Way for Coronavirus Profiteering The Intercept

* * *

Corporate response:

We get email (1):

A letter from Andrea Johnston, Chief Operating Officer of OpenTable

Our thoughts are with you as we all work to navigate this challenging time. As the COVID-19 (coronavirus) continues to make headlines, even the best-laid plans are up for last-minute changes. Those changes are hitting restaurants hard as they struggle with the effects of reduced travel and government calls to avoid large gatherings.

Looking at comprehensive data from restaurants on our platform — across online reservations, phone reservations, and walk-ins — we note sharp declines over the last week. In the United States and United Kingdom, we see a 20 percent reduction in total seated diners vs. last year. Mexico and Canada are down 15 to 17 percent. At the city level, diners are down approximately 45 percent in Seattle, 40 percent in San Francisco, 30 percent in New York, and 25 percent in London, Los Angeles, and Chicago. (All declines cited here are on a year-over-year basis.) …

To support the restaurants we all love, we'd like to share a few simple things you can do to help your favorite restaurants weather this storm:

If you have a change of plans, please let the restaurant know as soon as possible so they can plan accordingly. Even cancelling the same day is better than not showing up.

Order take-out or delivery. It gives the restaurant business and keeps you well fed. Many restaurants that don't usually offer these options are making exceptions.
Re-book for a future date—it will give everyone something to look forward to.

Consider purchasing restaurant gift cards if they're offered.

Tip generously if you can afford it. Tipped workers are some of the first to suffer in times of economic distress.

Everyone's health and safety are our first concern. We urge everyone to stay informed (the Centers for Disease Control regularly updates their site) and to take the recommended precautions. If you have questions or concerns about a reservation, ask the restaurant about their specific practices.

I hope all of you stay safe and healthy.

Thank you – Andrea

We get email (2). Via:

* * *

Travel:

Travelers stuck in long lines at DFW due to CDC questionnaire and enhanced screening, airport says Texas Tribune. And so:

#BREAKING: Passengers stuck in long lines for immigration at @DFWAirport tell us there are no offers of hand sanitizer, gloves, or masks from U.S. Customs / Immigration. Travelers say they've had no screenings of temp yet and no one following #coronavirus protocols. pic.twitter.com/9viCnWdncz

— Jason Whitely (@JasonWhitely) March 15, 2020

Trump Is Extending The Europe Travel Ban To The UK And Ireland As The Coronavirus Pandemic Escalates Buzzfeed. Crowding airports further, no doubt.

* * *

Remedies and ameliorations:

Social distancing (1):

Social distancing last night on the Upper West Side of NYC, where, not incidentally, public school is still in session.

It was an unseasonably warm March night and every restaurant I saw was busy, indoors and out. pic.twitter.com/9yiVRVHPHY

— katie rosman (@katierosman) March 14, 2020

Social distancing (2):

St. Patrick's Day partiers hit the town over officials' pleas amid coronavirus outbreak https://t.co/OaqgrgfaVb pic.twitter.com/mZUKITFj78

— Jake Wittich (@JakeWittich) March 14, 2020

Social distancing (3):

My town currently has very big "escaping NYC to hunker down at weekend home" energy

— Chris Arnade (@Chris_arnade) March 13, 2020

And in two weeks' time, near those weekend homes….

Bartending In The Time of Coronavirus Medium

You Might Be Buying a Hand Sanitizer That Won't Work for Coronavirus Pro Publica

Metropolitan Opera to Offer Up 'Nightly Met Opera Streams' OperaWire

Porn site allows Italians to watch all of its content for free during the country's coronavirus lockdown Daily Mail
Coronavirus: What are the British up to? RTE vs. Why Britain's Coronavirus Strategy is Literally One of the Most Insane Things in Modern History Umaq Haque, Medium
Factbox: Spain's coronavirus state of emergency measures Reuters
China?
China goes on the offensive to control global coronavirus narrative FT

China may have prevented 95% of virus cases if it enacted measures after silenced whistleblower's warning Hong Kong Free Press

Coronavirus: from gyms to hair salons, many Hong Kong small business owners asking where's the financial help? South China Morning Post
The Koreas
Many a true word spoken in jest:

About a month ago I joked COVID-19 was exposing each East Asian country's weakness. China had intransparent & authoritarian gov't. Japan had inflexible & sclerotic bureaucracy. S Korea had irresponsible cult fanatics.

Turns out US had all three together.

— T.K. of AAK! (@AskAKorean) March 12, 2020
India
Govt makes surgical masks and hand sanitizers 'essential commodities' Times of India (J-LS).

Hindu group offers cow urine in a bid to ward off coronavirus Reuters
Trump Transition
2020
Lambert here: We'll have a live blog for the Democrat debate, firing on Sunday, March 15, 2020 at 7:30PM ET.

Bernie's Last Chance Matt Taibbi, Rolling Stone. "If this "quarantine debate" is to be his last stand, he should make it count." Today's must-read.

Sanders taps Rev. Jesse Jackson as campaign advisor The Hill. Hard to imagine Jackson came on board to a campaign that's gonna throw in the towel.

There Are Things That Scare Me More Than Donald Trump… The Bigger Picture

Elite Media Dismiss Voter Suppression on Grounds That It's 'Complicated' FAIR

Georgia delays presidential primary due to coronavirus pandemic Atlanta Journal Constitution

Russian election meddling is back — via Ghana and Nigeria — and in your feeds CNN. I've never understood why we simply haven't hired the Russians, since they're so good. And now the Russians have outsourced the job. Can't somebody in our vaunted intelligence community buy off the Ghanians and Nigerians? It's almost as if somebody wants to keep this story alive, for some reason.
Health Care
"Access" to "affordable" care:

the US has serious fucking problems pic.twitter.com/pV7EDxe9Xy

— Tiago Estêvão (@TiagoEstv) March 12, 2020
Guillotine Watch
Cheeky boy makes £9 charging kids to use his hand sanitiser – but school isn't impressed Mirror

'We're hustlers': Amid coronavirus fears, this couple has made more than $100,000 reselling Lysol wipes The Star

Tennessee man sitting on almost 18,000 bottles of hand sanitizer says he's doing 'a public service'
Robberies by suspects wearing medical masks reported in multiple states The Hill
Class Warfare
Piketty's Latest Charge Willem Buiter, Project Syndicate
Episode 52: Love in the Time Of Corona (podcast) TrueAnon. Recommended by Greenwald.
'Dead Sea Scrolls' at the Museum of the Bible are all forgeries National Geographic. Fragments that mysteriously appeared on the market in 2002.
Antidote du jour (via):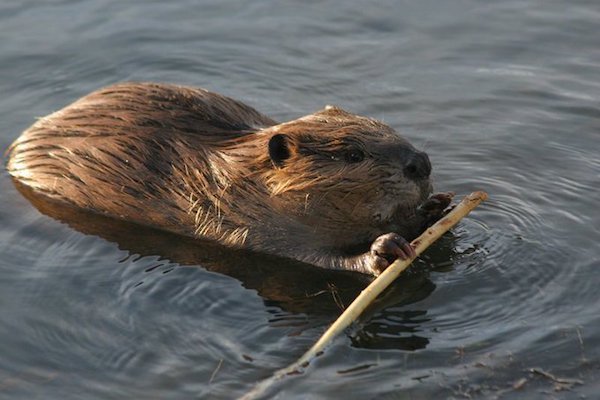 See yesterday's Links and Antidote du Jour here.