Public officials in mission critical roles don't have the privilege of playing the personal privacy game. Their ability to perform their duties is of critical importance to citizens in their jurisdiction. For instance, when Boris Johnson was diagnosed with Covid-19, the Government made a statement, claiming he had a mild case and would continue working in isolation at No. 11. The fact that Johnson was (in theory) remaining at his post, at least until further notice, obviated the need to say much more.
By contrast, Dale Folwell, the Treasurer of North Carolina is in a critical position, if nothing else by virtue of being the sole trustee of the state's pension fund. Those of you who remember the financial crisis may recall that some systems, notably CalPERS, were caught in a liquidity crunch and had to dump assets at fire sale prices. Among other reasons, they had to meet private equity capital calls in addition to making expected pension payments. We won't lard up this post with the details, but institutional investors are exposed to another private equity related liquidity crunch, this one due to a leverage-on-leverage mechanism of bank subscription lines. So even nominally adequately liquid funds are at risk.
Unlike the Boris Johnson example, the public has no idea how sick Folwell is. Press accounts say he isn't answering his phone or e-mail. That strongly suggests that he is very ill. Yet the state is taking the position that his family can keep the situation mum. Sorry, you don't have get to claim a right to privacy when you assume a public office. This posture is irresponsible and a disservice to North Carolina citizens and pension beneficiaries.
In addition, two members of the Treasurer's office have also contracted the virus. It has also been reported Folwell had meetings within the office and with the press while he was having symptoms. Folwell also ordered the department to show up at work even after the governor issued a stay at home order.
Andrew Silton, the well-regarded former Chief Investment Advisor for North Carolina, has roused himself to weigh in. You can read an addition recap of this sorry situation in North Carolinians deserve more information about the State Treasurer's bout with COVID-19 at The Progressive Pulse.
By Andrew Silton. Originally published at Meditations on Money Management
The North Carolina Treasurer has Covid-19: Questions we must ask
Last week North Carolina State Treasurer Dale Folwell revealed that he tested positive for Covid-19. I hope he recovers quickly, and I can only imagine how worried his family must be. While I've disagreed with the Treasurer on a variety of investment issues, he is my state treasurer, and he has one of the most important jobs in our state.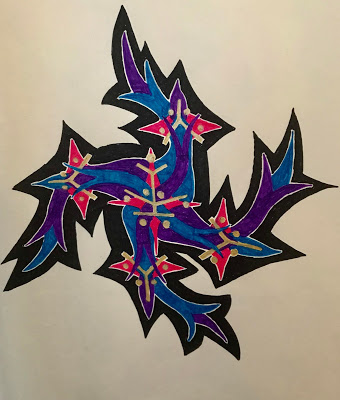 His illness raises questions that deserve answers, especially in a time of crisis. Some readers may think that this post is insensitive because of the Treasurer's illness. However, my questions are the same ones that the Treasurer would raise if one of the state pension's investment managers became ill. His duty as fiduciary is to ensure that the pension's contractors are able to perform their duties and to make alternative arrangements if they cannot. In addition, the pension's investment contracts require managers to notify the Treasurer of any significant event that might affect their ability to perform. In fact, Treasurer Folwell often reminds us that he is in the business of managing risk. The Treasurer's illness is a risk we need to understand.
Rob Schofield of the Progressive Pulse has raised the most important issue. What is the Treasurer's medical condition? The Treasurer's spokesperson has asserted that the Treasurer's family will determine what information is shared about his condition. However, the Treasurer's condition is not a private matter. As Mr. Schofield points out, the North Carolina Constitution and General Statutes have specific provisions governing any public officer who becomes incapacitated. If the Treasurer is incapacitated, it would be the Governor's responsibility to appoint an acting Treasurer.
As a reminder, the State Treasurer is sole fiduciary of the $100 billion North Carolina pension plan. He oversees $30 billion in short-term investments and another $12 billion in supplemental retirement assets. The Treasurer administers over $3 billion in insurance claims on behalf of public employees and over $6.5 billion in benefit payments to retirees. His office also provides oversight to over 1,300 units of local government. Everyone of these areas is being buffeted by the pandemic and financial crisis, thus it is critical to know if the Treasurer is able to exercise his duties.
Even if the Treasurer is not incapacitated, the public should know that the Treasurer has formally delegated authority to his deputies. During the twin crises it is vital that the appropriate professionals have the authority to make decisions. This is especially true for the Investment Division, which manages the state's pension and cash investments. Unfortunately, the state has not had a Chief Investment Officer for nearly two years. However, the State Treasurer has designated two professionals as Acting co-CIOs, and they should be empowered to make investment decisions at this critical time in the financial markets
We know based upon press reports that the State Treasurer had symptoms of the virus for a period of time before he was tested on March 23. We also know that he continued to meet with staff and members of the public during this period, and that two employees of the department have tested positive for Covid-19. Apparently employees were required to work from their offices even after Governor Cooper ordered state employees to work from home if possible. At least in the Investment Division, there was no reason for the employees to come to the office. Even in the distant past when I was CIO, we had contingency plans that allowed us to manage the state's investments remotely.
At this point the Treasurer's office should assure the public that they have done a thorough job of contact tracing to ensure that employees who met with the Treasurer have self-quarantined and that any employees showing symptoms have been identified. The employees who tested positive are entitled to privacy. However, the Department should be sharing details with the Governor's office in order to make sure that the Department is fully able to function.
I hope the Treasurer will make a full recovery. The health and financial crises will require his attention. In the meantime certain questions need to be answered.