A new 'Oumuamua theory could mean many more interstellar visitors are headed our way Popular Science
Bats are a key source of human viruses — but they're not special Nature
The world economy is now collapsing Martin Wolf, FT
#COVID19
The science:

Neurologic Manifestations of Hospitalized Patients With Coronavirus Disease 2019 in Wuhan, China JAMA. Main outcomes and measures: "Neurologic manifestations fell into 3 categories: central nervous system manifestations (dizziness, headache, impaired consciousness, acute cerebrovascular disease, ataxia, and seizure), peripheral nervous system manifestations (taste impairment, smell impairment, vision impairment, and nerve pain), and skeletal muscular injury manifestations."

COVID-19 fatality rates vary widely, leaving questions for scientists The Hill

Investigating the coronavirus: Incomplete data creates headaches for reporters ICIJ

* * *

Treatment:

Chloroquine diphosphate in two different dosages as adjunctive therapy of hospitalized patients with severe respiratory syndrome in the context of coronavirus (SARS-CoV-2) infection: Preliminary safety results of a randomized, double-blinded, phase IIb clinical trial (CloroCovid-19 Study) medrXive

Stem cells from a baby's placenta may save life of coronavirus victim in NJ New York Post

Copper's Virus-Killing Powers Were Known Even to the Ancients Smithsonian. "[Microbiology researcher Bill] Keevil's team checked the old railings at New York City's Grand Central Terminal a few years ago. "The copper is still working just like it did the day it was put in over 100 years ago," he says. "This stuff is durable and the anti-microbial effect doesn't go away." Maybe copper cellphone cases that double as Faraday cages?

* * *

Materiel shortages:

3 Vans, 6 Coolers, a Plane, a Storm and 2 Labs: A Nasal Swab's Journey NYT. Very good, in an industrial romance sort of way. But: "Twelve times a day, Quest sends batches of results to Maximus, a federal contractor." Surely the reporter might have mentioned Maximus's horrible track record, if only in passing?

U.S. to Boost Payment for Abbott's Covid-19 Test to Increase Use Bloomberg

* * *

Spread:

Tail Risk of Contagious Diseases (PDF) Pasquale Cirillo and Nassim Nicholas Taleb, Nature Physics (under revision). From the abstract:

Data over the past 2,500 years show that pan-demics are extremely fat-tailed in terms of fatalities, with a marked potentially existential risk for humanity…. The potential tail risk overrides conclusions on decisions derived from compartmental epidemiological models and similar approaches…. We examine the distribution of fatalities from major pandemics in history (spanning about 2,500 years), and build a statistical picture of their tail properties. Using tools from Extreme Value Theory (EVT), we show for that the distribution of the victims of infectious diseases is extremely fat-tailed, more than what one could be led to believe from the outset… While it is known that fat tails represent a common–yet often ignored in modeling–regularity in many fields of science and knowledge, for the best of our knowledge, only war casualties and operational risk losses show a behavior as erratic and wild as the one we observe for pandemic fatalities.

Projecting the transmission dynamics of SARS-CoV-2 through the postpandemic period Science. From the abstract: " Absent other interventions, a key metric for the success of social distancing is whether critical care capacities are exceeded. To avoid this, prolonged or intermittent social distancing may be necessary into 2022."

Health care workers are 10%-20% of US coronavirus cases AP

Internal memos call into question VA's still-rising coronavirus count Military Times

7 crew members aboard hospital ship Mercy test positive for coronavirus Politico

Does air con help spread coronavirus? Chinese study of 3 families in a restaurant suggests so South China Morning Post

* * *

Political response:

Stimulus Oversight Panel Has One Person Trying to Watch $2.2 Trillion Alone Bloomberg. Kinda like the Obama administration not giving Eric Schneiderman a phone or a desk during the foreclosure crisis.

Exclusive: Democrats have a new plan to keep millions of laid-off workers insured Vox. Of course, it's not universal. It only covers premiums (accordint to VOX) and not co-pays and deductibles. "'This proposal should be favored by providers, since it will increase their likelihood of receiving higher commercial rates from these workers,' said [Katherine Hempstead, a senior policy adviser at the Robert Wood Johnson Foundation]. 'Also, this is advantageous for insurers that are in the employer market but not the marketplace.'"

Now joining the fight against coronavirus: The world's armed rebels, drug cartels and gangs WaPo. Maybe that's what we need in this country? Not to imply that heatlh insurers aren't cartels and gangs.

* * *

Exit strategy:

California's coronavirus reopening: Gavin Newsom's six-point plan will alter daily life San Francisco Chronicle

California, Oregon & Washington Announce Western States Pact Office of Governor Gavin Newsome (MT). "[A]n agreement on a shared vision for reopening their economies and controlling COVID-19 into the future." An interstate compact of that scale could implement #MedicareForAll — if they became currency issuers.

Scientific Experts Release Proposals for Loosening the Lockdown Der Spiegel

An alternating lock-down strategy for sustainable mitigation of COVID-19 arxiv

Is the Coronavirus 'Peak' a Mirage? FAIR

Prepare For The Ultimate Gaslighting WBUR (TH).
China?
'Rice ATMs' provide free rice for people out of work in Vietnam due to the coronavirus crisis CNN
Pandemic in Paradise Asia Media Centre
India
India Extends 'Total' Lockdown By Nearly 3 Weeks NPR

Coronavirus Daily Updates: Science Network Says Modi's Speech Was 'Major Disappointment' The Wire
Europe/UK
Jeremy Corbyn was defeated because he refused to defend himself against the Israel lobby Middle East Monitor

Shipwrecked Adam Schatz, LRB. "In an interview on the television show Soul! in 1971, [the late BIll] Withers was asked why he'd said his former job installing toilets on commercial aircraft was a 'more revolutionary act' than singing. 'A guy that picks up garbage,' he replied, 'is needed more than a guy that plays baseball. He doesn't receive as much notoriety, but I would rather see my garbage gone than see some cat hit a ball 500 feet. And I would much rather not sing for a month than not go to the bathroom for a month.'"
Reo indultado por Sebastián Piñera fusiló a una mujer embarazada en 1973 El Desconcierto (timotheus). Google translate: "Inmate pardoned by Sebastián Piñera shot a pregnant woman in 1973." The inmate being a Pinochet goon. Never let a crisis go to waste!
Trump Transition
Trump suspends funding to World Health Organization FT

Trump set to preside over record spending, deficits as coronavirus costs explode FOX. I wonder if austerity will be the topic of Biden's 2021 inaugural speech; as it was for Obama's in 2009.
2020
Health Care
US for-profit healthcare sector cuts thousands of jobs as pandemic rages Guardian
Big Brother Is Watching You Watch
Can Tech Track the Virus Without Shredding Privacy? Bloomberg
Boeing
797. The Plane That Never Was. Ask The Pilot. Gone where the woodbine twineth.
Guillotine Watch
Remember all the 1%-ers who escaped to the Hamptons and bought up all the freezers? Nancy Pelosi already has one:

We all have found our ways to keep our spirits up during these trying times. Mine just happens to fill up my freezer. #LateLateShow pic.twitter.com/dqA32d5lU1

— Nancy Pelosi (@SpeakerPelosi) April 14, 2020
Class Warfare
Our Government Runs on a 60-Year-Old Coding Language, and Now It's Falling Apart OneZero. So we have robust and reliable code that's not being maintained?
Some Companies Are Too Connected to Fail Peter Orszag, Bloomberg (Re Silc: "We have a close friend who works for one of the biggest law/lobby firms in DC. She said they have never been busier in her 30+ years since the stimulus started. Lots of new clients ready to feed").
Antidote du jour (via):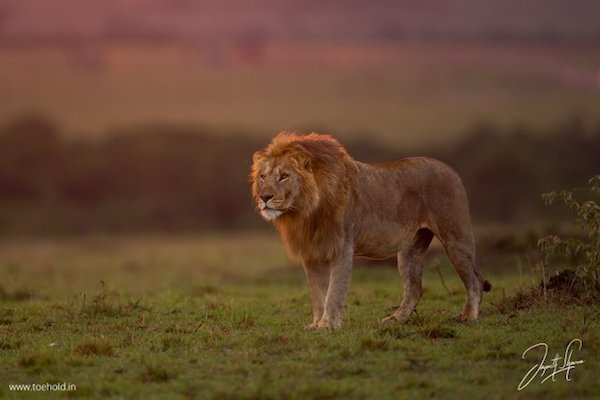 See yesterday's Links and Antidote du Jour here.