French military surrenders to coronavirus Duffelblog
Hilarious obituary for 'Uncle Bunky' goes viral: 'I'm ready for the dirt nap' NY Post. Reminds me of some skibums I know…Many of my skibum cronies are based in Whistler, British Columbia (Canada), so they (largely) eschew firearms in their antics
#COVID-19
Great piece by @alex_sammon on the Small Business Administration. https://t.co/aY682uSu19

— Matt Stoller (@matthewstoller) May 21, 2020
Testing/Medicine
Epidemiology, clinical course, and outcomes of critically ill adults with COVID-19 in New York City: a prospective cohort study Lancet

Scientists Warn CDC Testing Data Could Create Misleading Picture Of Pandemic NPR (David L)
Class Warfare
Health Care
Battle Covid-19, Not Medicare for All: Doctors Demand Hospital Industry Stop Funding Dark Money Lobby Group Common Dreams
Food Security
Pandemics aren't limited to people: How the world's most famous seed vault defends plants against their next big outbreak The Counter

Are Washington's Farmworkers COVID-19 Guinea Pigs? Capital & Main
Argentina
China?
Asia
Asian century began in May 2020 Asia Times
India
Syraqistan
Shaking the House of Saud to the core Qantara

Jamal Khashoggi's son Salah says family 'forgives' killers Al Jazeera
United Kingdom
Germany
The German Towns on the Front Lines of COVID-19 Der Spiegel
Sweden
Sweden's former health chief says the country's coronavirus strategy 'hasn't been the smartest' and it should've spent at least a month locked down Business Insider
Varsity Blues
Lori Loughlin and Her Husband to Plead Guilty in College Admissions Scandal New York Magazine
Trump Transition
Exclusive: IG Fired Days After Inquiring About Pompeo's 'Donor Dinners' American Conservative
2020
Fox News poll: Biden opens up 8-point lead over Trump The Hill

Trump in Private: I Wish I Could Run Against Hillary Again Daily Beast

We Should Take Women's Accusations Seriously. But Tara Reade's Fall Short. The Nation. Good example of how TDS distorts the ability of Good Democrats – and journalists whom I once respected, such as Katha Politt – to think.  She's getting ahead of herself in telling us now why she thinks she can still vote for Biden. Many, many disagree – not so strongly that they'll vote for Trump, but enough that they may stay home. And Politt's screed won't change their minds. The solution for Democrats: don't nominate Biden.
Antidote du Jour (via reader David H):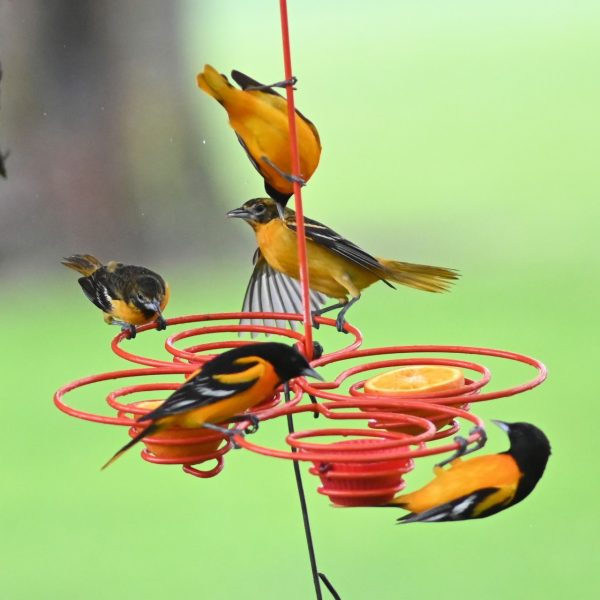 And a bonus video. I usually feature feathered antidotes only. Yet this bonus video recalls
for me the several winters I spent as a ski bum in Whistler, BC (h/t Jo). So today, I make an exception to my birds rule, as a foolish consistency is indeed the hobgoblin of little minds:
See yesterday's Links and Antidote du Jour here.