Bumblebees bite plants to make them flower early, surprising scientists National Geographic and Bees using secret trick to make plants flower, leaving scientists baffled Independent (Kevin W)
Here they come: 17-year cicadas to emerge in 3 states this spring, summer Accuweather (Dan K)
Bow, Humans: Trillions of Cicadas Are Going to Rule America Vice (resilc)
NASA's powerful new space telescope will be named after Nancy Grace Roman — the agency's first female executive, known as the 'mother of Hubble' Business Insider (Kevin W)
US Navy disables drone using a high-energy shipborne laser weapon New Atlas (David L)
Scientists Identify a Temperature Tipping Point for Tropical Forests Smithsonian (David L)
Bigfoot is moving on to the next phase of life Bored Panda (Chuck L)
#COVID-19
77 Nobel Laureates Denounce Trump Officials For Pulling Coronavirus Research Grant NPR (NPR)
#Coronavirus #COVID19 #India #Kashmir
Relatives wearing Personal Protective Equipment carry the coffin of a woman who died from COVID-19 in Srinagar.
? @TauseefMUSTAFA #AFP pic.twitter.com/25r7r1mNjN

— AFP Photo (@AFPphoto) May 21, 2020
The Interpreter: a mind-blowing Covid conversation New York Times (furzy)
Science/Medicine

UK

Urinals could become a thing of the past under plans to open Britain's boozers Mirror Online (UserFriendly)

US

Coronavirus: US secures 300 million doses of Oxford vaccine with US$1.2 billion pledge South China Morning Post (Kevin W)

The Feds Gave a Former White House Official $3 Million to Supply Masks to Navajo Hospitals. Some May Not Work. ProPublica (UserFriendly)

Political Responses

Finance/Economy
China?
US slams China's plan for Hong Kong as 'death knell' for autonomy Financial Times
India
'Collective indifference': Bengal is angered by India's apathetic reaction to Amphan's devastation Scroll (J-LS)
New Cold War
Trump Will Withdraw From Open Skies Arms Control Treaty New York Times (Kevin W)

'We'll spend you into oblivion': US nuclear envoy reveals 'negotiating' tactic for New START, last arms control deal with Russia RT (Kevin W)
Big Brother is Watching You Watch
Just Turning Your Phone On Qualifies As Searching It, Court Rules ars technica
Remote Employee Monitoring Veriato Solutions (Dr. Kevin)
Trump Transition
FBI director Wray orders internal review of Flynn case The Hill
McConnell gives two vulnerable senators a boost with vote on outdoor recreation bill The Hill (UserFriendly)
Trump Just Removed the IG Investigating Elaine Chao. Chao's Husband, Mitch McConnell, Already Vetted the Replacement. CREW
Trump administration discussed conducting first U.S. nuclear test in decades Washington Post (Dan K)
Can Lindsey Graham Win Reelection as a Trump Enabler? Washington Monthly (resilc)
Senate Approves Ratcliffe As Nation's Top Spy Defense One (resilc)
2020
Once Again, Democrats Are Caught in the Trump Trap Politico (UserFriendly). Key point comes well into the piece:
It's often said that Trump's brand of politics requires him to identify enemies—people want to see who he's against. What's overlooked is Trump's brand of politics requires other people to identify him as the enemy. There's never a shortage of volunteers, and none more prestigious than a former Democratic president widely respected by his party.
I suggest watching the entire interview below. Charlamagne tha God is arguably the most popular black radio host in the US. He's also a no-bullshit interviewer. For instance, Hillary made the mistake of mentioning her hot sauce in her purse. Charlamagne asked her what brand it was.
Biden repeatedly turned down interview requests from Charlamagne when the primaries were still in play. Pay attention to the arc of the interview. Biden got weirdly combative, and went on way way too long defending his support of the 1990s crime bill (he at least cited a lot of information pretty coherently), and had a foot-in-mouth moment, saying people in prison which is saying people prison can't read (remember about 1/4 are black). After Biden finished that monologue, Biden's handler interrupts to try to cut off the interview (11:20) even though the time had to have been pre-set. Biden waves that off, allowing Charlamagne to continue: "Why so much resistance to admitting the crime bill damaged the black community" and says that Hillary on his show admitted the bill had a lot of problems and she wanted to atone for that as President. This is where things go even more downhill for Biden as he doubled down. Charlamagne ends with "I have more I'd like to ask you," which is not confrontational. And rather than giving the usual response, "Yes, would love to talk more," Biden goes into his "If you ain't voting for me, you ain't black" own goal.
Comments on the video are unfavorable to deadly. A tiny sampling:
He's really laying it up for trump to win… then in 4 years a democrat will win then in 8 years after than another republican and the cycle will continue business as usual.. this shit is all scripted.

You'll never make it. He's done. This interview is cringeworthy.

he said you niccas better not act up AND stay in line. STAY ON THAT DEMOCRACKTIC PLANTATION, DONT TRY AND ESCAPE….NICCA!

Wow. Democrats don't like it when we think for ourselves. Smh. I don't know what's worse: this or when Hillary pulled out a bottle of hot sauce from her purse.

THIS IS THE FIRST TIME I HAVE HEARD HIM TALK. GROSS AND SCARY
Charlamagne tha God defends Biden's support for black community The Hill
Note the price point. That is really dumb. They should make them free and charge only shipping:
Trump campaign selling "you ain't black" shirts after Biden comment https://t.co/V8dKIRB3eZ pic.twitter.com/bFX7Y8G133

— The Hill (@thehill) May 23, 2020
This is a particularly inept frame given that in the eye of religious conservatives, pro-choice Dems are baby killers:
Um, I would vote for Biden if he shat those boiled babies in my mouth and made me chew them. We need to get Trump out for the sake of our country. #BidenHarris2020 https://t.co/6BVu6oSFFb

— ⚖️Karen Thompson⚖️? #KhiveForBiden (@Karen_Khive) May 21, 2020
UserFriendly: "Theoretically, she has a law degree right? From Candyland University?"
.@realDonaldTrump, it is a federal crime to withhold money from states with the purpose of interfering with people's right to vote.

You may want to talk to your lawyer Bill Barr about that.

— Kamala Harris (@KamalaHarris) May 22, 2020
Iranian President Hassan Rouhani has ordered the government to draw up a renewed national approach for the emerging crypto industry. CoinDesk. Dan K: "Rouhani wants to be able to track, and probably tax, crypto-currency mining profits. Blockchain currency maven's heads will explode :)."
Andrew Yang Picks Mike Broihier over McGrath in anti-McConnell Primary Rolling Stone (furzy)
Car rental group Hertz prepares to file for bankruptcy Financial Times
Ajit Pai doubts Elon Musk's SpaceX broadband-latency claims ars technica (Dan K)
Class Warfare
Tesla employees fear unsafe conditions at factory, call it 'modern-day sweatshop' Electrek (Kevin W)
Antidote du jour (DL):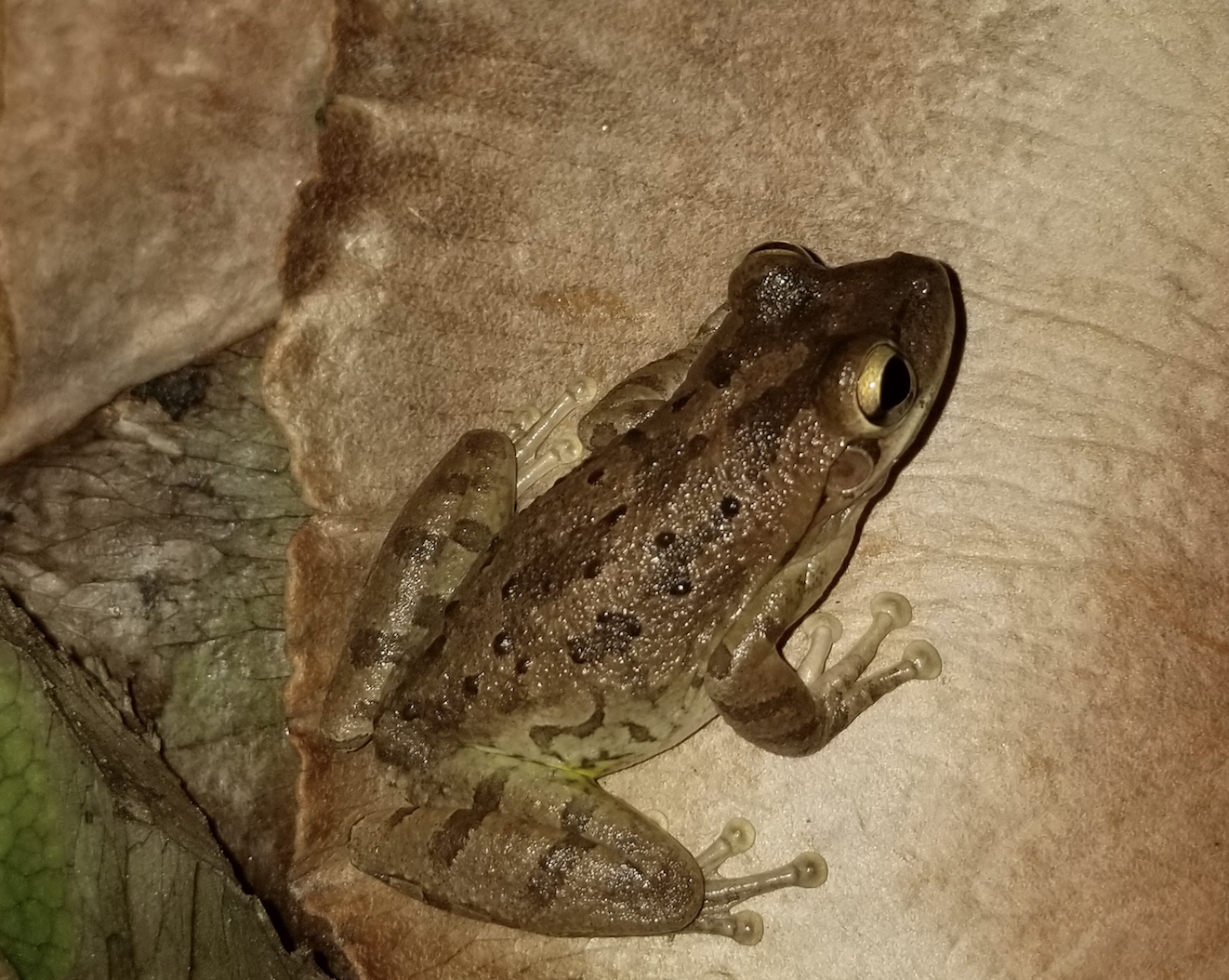 And a bonus from guurst. Moar bears!
In California, a mother bear and her three cubs somehow managed to make it into a local marina.

All three of her cubs ended up in the water.

The mama bear dove in, rescued them, and swam each one back to safety.

(@Goodable) pic.twitter.com/VS0kNfljBw

— Muhammad Lila (@MuhammadLila) May 14, 2020
And another from guurst. This may not do much for you but it does for me! They don't have nice tweety birds in Australia. They have raucous birds. This is exactly the sort of avian serenade that greeted me in the morning in Potts Point, and I miss it.
When all your mates turn up for a sing.
Spotted at Bateau Bay by Rod Simmons. pic.twitter.com/3OJSjNDsaZ

— Adam(Alaa) Bujairami (@AdamBujairami) May 14, 2020
See yesterday's Links and Antidote du Jour here.