Here's how Italians 'quaranteamed' 700 years ago CNN (The Rev Kev). The word quarintine comes from the Italian, referring to the forty day period Venice required ships to wait before they could enter the port.
#COVID-19
The Quarantine is Failing because Our Institutions Weren't Built For It Benjamin Studebker (UserFriendly)

Elixirs for times of plague and bullion shortage Nature

April's dumbest and most dangerous coronavirus declarations The Hill (re/silC))

How Cybercriminals are Weathering COVID-19 Krebs on Security. BC: "Fascinating info, especially the last paragraph that scammers are feeling ethical pangs (honor among thieves) against stealing from healthcare providers or using COVID19 as a part of a scam."

In the future, touchscreens will be obsolete. This lab designs what's next Digital Trends (The Rev Kev)

Trump warns Maine after business punished for reopening as more devastated owners defy lockdown RT (The Rev Kev)

Anti-Vaccination Activists Are Growing Force at Virus Protests NYT

Covid-19 has blown apart the myth of Silicon Valley innovation MIT Technology Review.  This conclusion will come as no surprise to our regular readers.

Phoning it in: Pandemic forces Supreme Court to hear cases in a new way Reuters

Trump Isn't the First to Threaten WHO, but His Threat Is the Most Dangerous Inside Sources (micael)

Hundreds of cruise crew members have been stuck on ships for months, and they say there's no end in sight Business Insider (The Rev Kev)
Science/Medicine
Masks
Class Warfare
Food Supply
Trump's order to keep meat plants open mistakes meat shortage for a food shortage The Conversation
Serfs Revolt
– 4,400 meatpackers have COVID

– Trump relaxes OSHA rules for meatpackers

– GOP Gov move to block meatpackers from unemployment for refusing to work in COVID infected workplace

This and more in today's newsletter https://t.co/jgQBHxnGvZ

— Mike Elk (@MikeElk) April 30, 2020
Coronavirus energizes the labor movement. Can it last? LA Times
Germany
Judgment day for VW as pensioner's Dieselgate fight goes to top court FT
Austria
Arrogance' blinded big countries to virus risk, says Austria adviser FT
Russia
Russia adds record 10,000 coronavirus cases in dramatic turnaround as Putin's problems stack up CNN (furzy)
UK
Coronavirus health passports for UK 'possible in months'Guardian
France
Coronavirus: le professeur Cohen affirme qu'il y avait un cas de Covid-19 en France dès le 27 décembre BFM TV (alex)
EU
Coronavirus: New lows for deaths in France, Spain and Italy 
BBC (alex)
China?
China is installing surveillance cameras outside people's front doors … and sometimes inside their homes CNN

Why an American mother rushed her daughters back to Shanghai during the Covid-19 outbreak SCMP

Wuhan shows the world that the end of lockdown is just the beginning of the Covid-19 crisis CNN
India
Venezuela
Ex-Green Beret led failed attempt to oust Venezuela's Maduro AP (Bill)
Saudi Arabia
Coronavirus in Saudi Arabia: 'Most' of Mecca's population may be infected Middle East Eye (BC)
Kill Me Now
Clinton-Obama in 2020? One former White House official says it's possible MarketWatch. No, Obama Cannot Be Part of a Dream Clinton/Obama Ticket. Jonathan Turley. I agree with Turley here – constitutionally impossible. And I'm not surprised to see it was Mike Dorf who propounded such a dubious theory. For those keeping score, Dorf was a "co-author" of one of Harvard law professor Larry Tribe's books.
Antidote du Jour (via):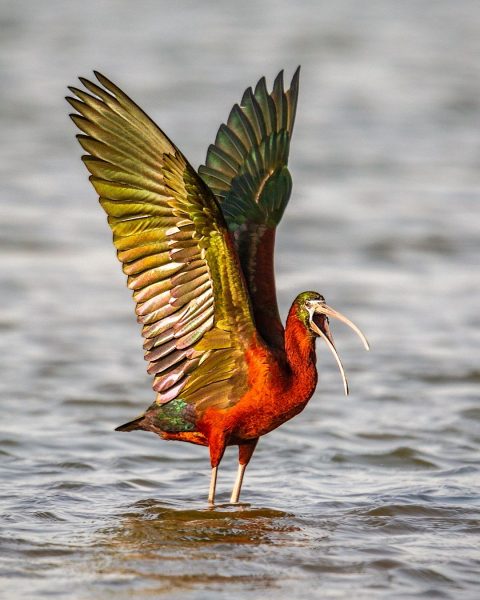 See yesterday's Links and Antidote du Jour here.