My search for the world's most filmed polar bear led me to a fascinating and tragic world Scroll
The Guardian Doesn't Get Ireland Tribune
How to change US housing to hit Paris Agreement goals Ars Technica
'Green Economic Growth' Is a Myth Motherboard (UserFriendly)
Big Tech Wants To Own You American Conservative
Nantes cathedral fire: volunteer arrested and charged with arson Guardian
Sports Desk
England vs Warne TLS
#COVID-19
Serfs Revolt
700 CA. Hospital Workers Strike – UNC May Strike Over Reopening – Sheet Metal Strike in Missouri Payday Report
Class Warfare
The Police Tried to Make Me Medically Examine a Man Against His Will Zora (chuck l)

The Systematic Exploitation of Harvest Workers in Europe Der Spiegel
I agree. Doctors are reporting emergency rooms full of "essential workers"—basically low-wage and largely non-white younger people who got forced back to indoors work or their family members. But media is stuck on moralizing about beaches. Misinformation. https://t.co/XKcnp1mziB

— zeynep tufekci (@zeynep) July 26, 2020
A State-by-State Look at Coronavirus in Prisons Marshall Project

Corporate Insiders Pocket $1 Billion in Rush for Coronavirus Vaccine NYT
Yeah there's insider trading around vaccine announcements but it's not a real scandal until Goldman Sachs sabotages a vaccine trial because it bet against the vaccine maker. Step it up America.

— Matt Stoller (@matthewstoller) July 25, 2020
Science/Medicine
Trump Transition
Unpresidented New York Review of Books
US Postal Service
'A Combination of Forces Puts Our Postal Service at Grave Risk' FAIR
Russiagate
Bill Binney on Russian "Hacking" Craig Murray

UK 'Russia report' fear mongers about meddling but finds no evidence Grayzone. Aaron Maté.
Police State Watch
Unpacking DHS's Troubling Explanation of the Portland Van Video Lawfare (David L)

Police declare riot at Seattle protests, make arrests AP
So I've gotten a bunch more followers since that interview with me went modestly viral, and I want to let folks know what happened after that video was taken.

The DHS goons waited until the Wall of Moms started to go home before they escalated aggression. 1/

— Noah Brand (@NoahBrand1) July 25, 2020
A literal tear gas tornado in downtown Portland. pic.twitter.com/GK18F1pdYU

— Robert Evans (The Only Robert Evans) (@IwriteOK) July 24, 2020
2020
China?
India
India's new fisheries policy will increase private control over open access water bodies Scroll

Bright Yellow Bullfrogs Emerge From The Ground After A Rainstorm In India The Animal Rescue Site (David L)
Argentina
Argentina's Peronist president on the virtues of Henry Ford capitalism FT
Brazil
What Will Lula Do? Consortium News. Pepe Escobar.
Antidote du Jour (via) (guurst):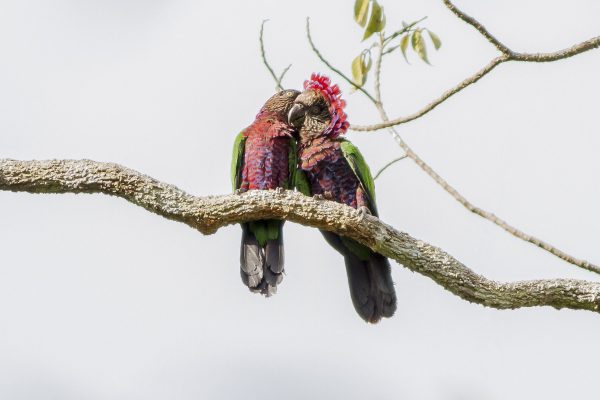 See yesterday's Links and Antidote du Jour here.