By Reslic, aka Re Silc, a Naked Capitalism reader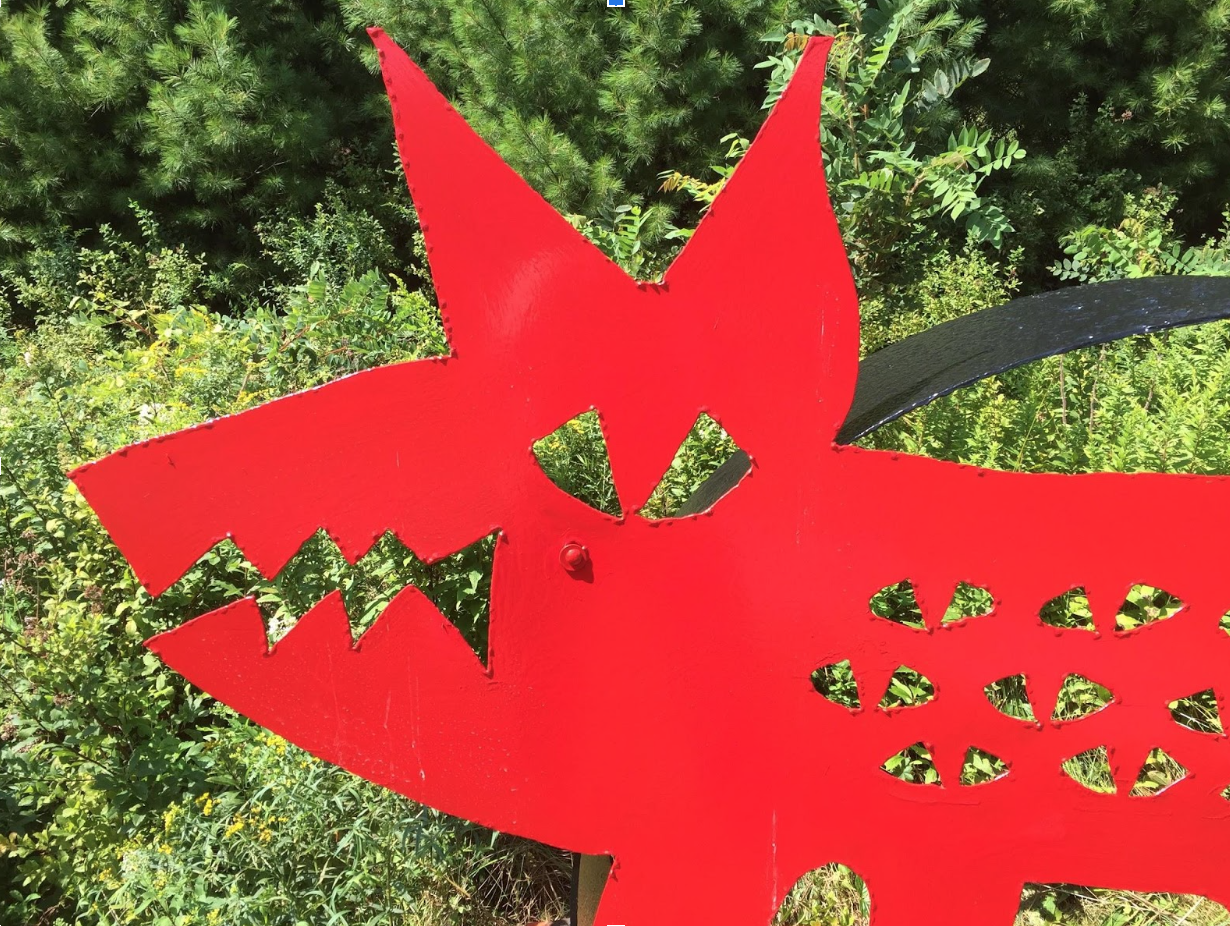 July 14,2014. It was the day I found Naked Capitalism and was greeted by Yves on the web site with a "Happy Bastille Day!" I was finishing out a cabin we had built on our part of an old farm in southwestern Vermont, and was surfing the net and watching a bit of Le Tour over a recuperative beer that night. I'm pretty much an addict of reading a wide range of material from welding and art, to financial news, with Middle Eastern geopolitics in between.
Wow, I was blown away by the selections that day on Naked Capitalism. A leadoff about adaptive and selective seed abortion, which reveals complex conditional decision making in plants, followed by a Chuck L-sourced link from the BBC on the future – the ultimate comeback: bringing the dead back to life. I continued on and became more and more interested, as I hit the down arrow. More great stuff… from the UK Telegraph on the worldwide debt surge; news on Gaza, Iraq; Edward Snowden condemning the UK's emergency surveillance bill in the Guardian; a section on imperial collapse watch…now we're talking. It was my kind of website; all ending in an antidote du jour by furzy mouse of some sleeping squirrels?????
I bookmarked the link and continued with my beer and the next day with my DIY projects. I sort of tuned out for a week, but upon my return to my retirement gig at UNC Chapel Hill, and sitting in an endless, boring, dean-led meeting about nothing of substance, I opened my laptop and my cursor gravitated to the saved Naked Capitalism link. I have no idea what happened in the rest of the meeting but thank God it was large enough for me to hide in the back and become addicted to the best website with commentary and links on the most important subjects on this planet. Whether you got hooked quickly like me, or gradually came to appreciate the unique perspective Naked Capitalism offers, be sure to chip in at the Tip Jar! Every contribution, from $5 to $5,000, helps keep this site lively and relevant.
Since that time late in July 2014, I have enjoyed being part of the Naked Capitalism community, one where the group continues to focus, dig down and understand the who, what, where on our global challenges, across a wide range of topics and which Naked Capitalism shows are linked up in some manner. Not that it has all the answers, but it gives one the power of reality to generate some damn good questions on a whole bunch of complex topics. Where else will you find how rainfall in rural Syria affects immigration in Germany and trade with USA USA.
I have not met other Naked Capitalism aficionados in person, but I picture them as smart, opinionated, but open to discussion, having a good amount of empathy and on a life-long learning path. Naked Capitalism is a crucial link for me to fulfill that same flow and goal. I have spent countless hours surfing around the web in search of stories of interest, stories I can learn from, stories that have personal utility to me, or that I can send to friends. Nowhere can you find the breadth of information on the topics that have, are, and will affect you and yours more than on Naked Capitalism. We're all busy, we're all pressed for time and attention. To be an informed citizen, a fully functioning human on this planet, there is no better source of informational sustenance than Naked Capitalism. Where else can you can eat and drink from the smorgasbord of stories that are dished up twice daily by the Naked Capitalism crew. Your one-stop URL that examines statements and ideas from many sources, so you can better generate your own thoughts on the matter at hand. So please, donate now! The Tip Jar tells you how.
I was a Peace Corps Volunteer in Bahrain and then became a CPA and U.S. Foreign Service Officer. When you spend a lot of time overseas, you become part of a small community and you observe lots of different communities from many other cultures. You realize that successful communities, ones that prosper and grow, ones that can learn, adapt, and address issues in the most efficient and effective manner, have everybody involved and invested in that community. You cannot be a slacker, you cannot be a free rider if the group, and ultimately you personally, are to prosper.
The same situation exists for the Naked Capitalism community. If you value the reading experience and information you get from the best damn website on the planet, then step up now. Show your appreciation. Show how you value all the hard work in putting this food for your mind on the table day after day. So time for you to invest. Especially if you are doing well these days. Give whatever you can, whether it's $5, $50, or $5000, via our Tip Jar. Even a small donation helps. And you can also contribute by encouraging people you know and meet to check out Naked Capitalism. Some will be hooked the way I was.
That's my spiel for Y-O-U supporting Naked Capitalism. I went to the same junior college as Burt Reynolds and Lt. William Calley, so please excuse my above rambling prose, and go right now to the Tip Jar to send a few Jerome Powell bucks, Euros, Pounds, Dinars, Renminbi, or pieces of eight to Naked Capitalism today.