Happy Bastille Day!
Adaptive and Selective Seed Abortion Reveals Complex Conditional Decision Making in Plants Jstor. Lambert: "From March but very interesting." So now I'm going to have to feel guilty about eating plants too?
Future – The ultimate comeback: Bringing the dead back to life BBC (Chuck L)
British rocket scientist says he's designed a better saucepan Los Angeles Times (Chuck L)
Children aren't worth very much—that's why we no longer make many Quartz (Angachel)
Virtual biology: Computer worms Economist (Chuck L)
Geophysicists Concerned as Oklahoma's Earthquake Total Surpasses California's AccuWeather (David L)
BP's Latest Estimate Says World's Oil Will Last 53.3 Years OilPrice. Long enough for current leaders to stay on their apres moi le deluge trajectory.
Breathtaking but predictable: Why Ralph Norris' CBA rogue claim doesn't wash Sydney Morning Herald (EM)
US has happy economists, Oz depressed ones MacroBusiness
Samsung suspends factory in China after finding evidence that it used child labor Quartz (furzy mouse)
Pope Francis: 1 in 50 clergy are pedophiles Aljazeera. Swedish Lex:
We do not have more data than the quote provided by the Pope. If this means that at any given time, 2% of men anywhere in the church hierarchy has committed child rape (not only imagined it via e.g. child porn, but actually carried out the act) at least once, it means that the remaining 98% inevitably either must be in the know or must have decided to consistently look the other way. These careers span over decades and the odds of not having come in contact with a priest/child rapist/colleague during those years must be considered pretty minimal. The Catholic Church is known to have tried all the tricks in the book to prevent the truth about child rape to emerge.

If any other school or organization that has as a job to look after the most vulnerable admitted to having as much as 2% of child rapists among its staff, it would be immediately dismantled by the authorities.
BIS chief fears fresh Lehman from worldwide debt surge Ambrose Evans-Pritchard, Telegraph
How central banks can deal with bubbles Wolfgang Munchau, Financial Times
Secret Path Revealed for Chinese Billions Overseas Bloomberg
Former French president Nicolas Sarkozy hit by new corruption scandal after 'being recorded offering to meet Prince Albert of Monaco to set up plum job for judge' Daily Mail (Lee)
Gaza
Israeli Interior Minister: "The Goal of the Operation Is to Send Gaza Back to the Middle Ages." George Washington

Jewish hate of Arabs proves: Israel must undergo cultural revolution Haaretz
Ukraine
What Was Left Behind: Ukraine's Cities After Rebel Retreat mashable (Mark Ames via bob)

Hypocrisy alert! Kiev neonazis target LGBT club and the NATO media is silent? Penny for your thoughts (Chuck L). Remember the Olympics?
Iraq
U.S. Sees Risks in Assisting a Compromised Iraqi Force New York Times
Big Brother is Watching You Watch
Edward Snowden condemns Britain's emergency surveillance bill Guardian

How Your Local Library Can Help You Resist the Surveillance State Waging NonViolence (Nikki)

Home, hacked home Economist
Imperial Collapse Watch
A farewell to trust: Obama's Germany syndrome Ed Luce, Financial Times. An extended comparison to Nixon!!!

Spies Like Us New York Times (David L)
What the Fed Really Meant to Say Bloomberg
Junior traders offered immunity in forex probe Financial Times
How Property Tax Lenders Prey on the State's Most Vulnerable Homeowners Texas Observer (Nikki)
IRS Fines Marijuana Merchants for Refusing to Commit a Felony Reason. Lance N: "There is a major biz opportunity for banks that cater to clinics & growers."
Companies That Offer Help With Student Loans Often Predatory, Officials Say New York Times
No Water for Motown: Why Detroit Is Denying Its Citizens This Basic Human Right Nation. Nikkei: "Class Warfare Alert: N.B. The local golf course $400,000 in arrears did not suffer a water shut off."
The divergent languages of business and medicine KevinMD (Roy P). Today's must read. And notice how language serves to obscure the class warfare issues, as well as the real stakes.
Diary: Burning Man London Review of Books (Chuck L). This does not sound very liberating to me. It comes off like "doing being liberated". Now admittedly, finding hallucinogens in your home town without consequences is probably a dicey proposition for most, but I have to think experimental and casual sex is easy to locate on the Web.
Antidote du jour (furzy mouse):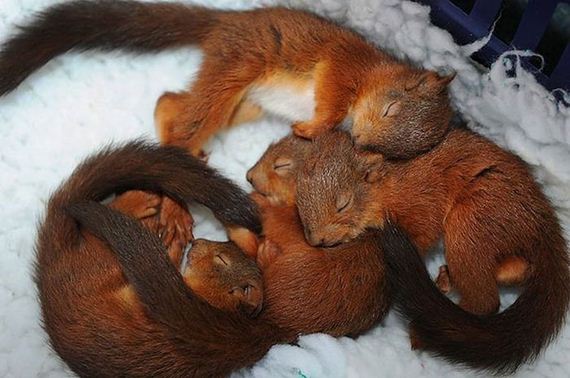 See yesterday's Links and Antidote du Jour here.