Yves here. We are already getting rain and thunder from Zeta (see below) and Birmingham is prone to power outages. So if we come up short on posts, you'll know why.
For vampire bats, social distancing while sick comes naturally ScienceDaily (Kevin W)
Sharks Wash Up on Beaches, Stabbed by Swordfish New York Times (resilc)
Secrets of Math From the Bee Whisperer Quanta (David L)
Giant Asteroid Survivor of Failed Planet Discovered to Be Slowly Rusting in Space ScienceAlert (Kevin W)
'Sleeping giant' Arctic methane deposits starting to release, scientists find Guardian (David L)
Zeta expected to hit the U.S. Gulf Coast Wednesday Yale Climate Connections (UserFriendly). Big winds expected here. We may lose power if trees go down.
Ottawa argues youth-led climate change lawsuit too broad to be tried in court CBC. HJR:
This article from Sept. 30, 2020 explains the case brought in Canada's Federal Court by a youth group.

At the end of the article, there is a link to a CBC radio program which gives an overview of this and other cases.

Mr. Justice Manson of the Federal Court (of Canada) ruled today (Oct. 27, 2020) against the plaintiffs, and in favour of the Canadian government.

I'll provide a link to an article about today's decision when one becomes available in English.
#COVID-19
How Indigenous Communities in Canada Organized an Exemplary Public Health Response to COVID Scientific American (Dr. Kevin)
Russia Orders National Mask Mandate As COVID-19 Cases Spike CBS
Science/Medicine

Another concerning study found that among a group of low risk people (young, few preexisting conditions, etc.) with "long COVID" symptoms, ~70% had impairment in one or more organs four months after their initial symptoms.https://t.co/f4YWcsTYnu pic.twitter.com/BcvrpuhP9z

— Micah Pollak (@MicahPollak) October 27, 2020

Heart involvement with #COVID19.
Like many other viruses it's real, uncommon (1 of 7 athletes cited by @bloomberg here is from a very small study) and we need to learn a lot more about it.
What we know now, reviewed @ScienceMagazine https://t.co/gKn3rppRvV https://t.co/23EZ1NSze3

— Eric Topol (@EricTopol) October 27, 2020

UK/Europe

France Emerges as Covid-19 Epicenter as Cases Surge Across Europe Wall Street Journal

Christmas: Family gatherings that breach Covid rules 'will be broken up'https://t.co/Fgh6FjgwyJ

2/6

— The Telegraph (@Telegraph) October 28, 2020

NHS worker punched and thrown from Tube train after confronting passengers for not wearing masks https://t.co/ydIzVTjFGu

— The Independent (@Independent) October 28, 2020

EU warns not enough COVID vaccines for all in Europe until 2022 Reuters

Finance/Economy

Study finds 66% of those aged 18–34 have experienced or anticipate experiencing unemployment or reduced work hours as a result of COVID-19, compared to 38% of respondents aged 55 and over https://t.co/iMGtaZRSfQ #familyfinances pic.twitter.com/mEgjourHre

— Work-Family (@WorkLifeVanier) October 27, 2020
China?
Brexit
WATCH: Haulage boss films video diary of VBS nightmare at Port of Felixstowe Ipswich Star (guurst)

Brexit: they still don't get it Richard North
Anti-French sentiment grows in Muslim countries DW
Poland Is in Revolt Against Its New Abortion Ban Jacobin
Trump Transition
Records Show Trump's Border Wall Is Costing Taxpayers Billions More Than Initial Contracts ProPublica

FCC Votes To Maintain 2017 Repeal of Net Neutrality Rules Reuters

U.S. Treatment of Cameroonian Asylum-Seekers Is 'Tantamount to Torture,' Advocates Say Foreign Policy (Kevin C)
2020
The wife of Supreme Court Justice Clarence Thomas is using her Facebook page to amplify unsubstantiated claims of corruption by Joe Biden.

Ginni Thomas, a longtime conservative activist, asked her more than 10,000 followers Monday to consider sharing a link focused on alleged corruption by the Democratic nominee for president and his son, Hunter, as well as claims that social media companies are censoring reports about the Bidens.

The city is anticipating protests in the streets following the Nov. 3 election.

But since Wheeler banned the use of CS gas, other law enforcement agencies have declined to help Portland during mass demonstrations.
Republicans: The New Confederacy New York Review of Books
Black Injustice Tipping Point
Mother of black man who died on a Revel scooter while being chased by cops is MACED during Washington DC BLM protest – as looters ransack stores in Philadelphia for a second night over fatal shooting of 'mentally ill' African American man Daily Mail. Yes, the Mail, but a lot of images and videos, including of the Philly shooting.
Our Famously Free Press
Facebook, Google, Twitter CEOs to tell senators changing liability law will destroy how we communicate online CNBC (Kevin W)
Microsoft's Earnings Continue to Ride Pandemic-Fueled Demand for Cloud, Videogaming Wall Street Journal
Orange County wildfires 'may have been started by electrical equipment' BBC (David L).
An 'enormous' stock-market bubble has already popped, says David Einhorn MarketWatch
Americans Are Super-Gloomy About Holiday Spending, But Industry Ramps Up for Blockbuster Christmas Wolf Richter
Yet Another Diatribe on Patent Monopolies and How They Are Not Talked About in Polite Company Dean Baker
Kinsey's last question for @StephanieKelton: What is the end goal or the problem that you're trying to solve with Modern Monetary Theory and "The Deficit Myth"? ⤵️ pic.twitter.com/qEVGf5wXWz

— Business Casual ? (@bizcasualpod) October 27, 2020
Guillotine Watch
Via e-mail, "13 castles fit for a high-net-worth Halloween property purchase":
Managing Director of Enness Global Mortgages, Hugh Wade-Jones commented:

"A three million pound price tag won't secure you a huge deal in the global high-end market and in many major cities you're looking at a fairly decent flat, perhaps an average-sized house. However, this doesn't mean you can't secure a great deal more by looking outside of the traditionally popular locations of London, Monaco and the rest.

In fact, you could secure a whole castle for a similar price tag in countries all over the world and whether you're looking for a Halloween appropriate home or a COVID-safe bolthole, you will get a lot more space for your money. As well as some additional fortification."
Class Warfare
Debunking the specious claims underlying Missouri's anti-collective bargaining law Economic Policy Institute
Antidote du jour. Furzy: "Corn's cat in Berlin":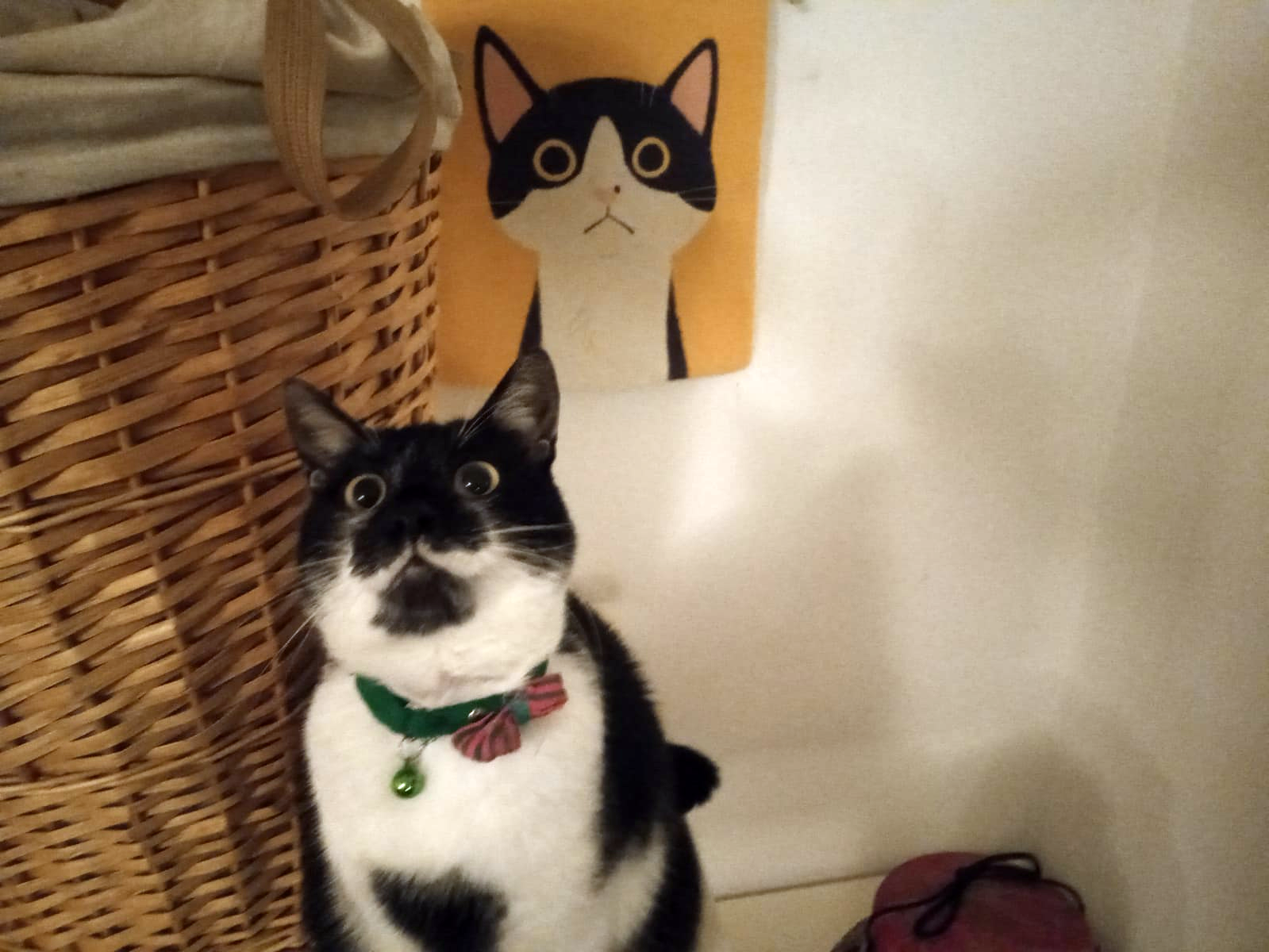 And a bonus (guurst):
#dnd familiar inspiration: "Time to go to work Sam." pic.twitter.com/KJk6wfehud

— Nightmare on Cube Street (@RubeGelatinous) October 25, 2020
See yesterday's Links and Antidote du Jour here.