In year of crisis, growth continues on Northern Sea Route Barents Observer
Climate change intensifies tsunami threat in Alaska High Country News
Climate Change Will Make Parts of the U.S. Uninhabitable. Americans Are Still Moving There. ProPublica
Kevin Stiroh: A microprudential perspective on the financial risks of climate change Bank of International Settlements
The Man Who Could Explain the $2 Billion Wirecard Mystery Is Missing Bloomberg
#COVID19
Association of COVID-19 RT-qPCR test false-negative rate with patient age, sex and time since diagnosis (preprint) medRxiv. From the Abstract: "The primary testing tool, the RT-qPCR based testing, is notoriously known for its low sensitivity, i.e. high risk of missed detection of carriers." And from the Interpretation: "Our results show that in the first few days following diagnosis, when results are critical for quarantine decisions, RT-qPCR testing is more reliable than previously reported. Yet the reliability of the test result is reduced in later days as well as for women and younger patients, where the viral loads are typically lower."

Assessing the Age Specificity of Infection Fatality Rates for COVID-19: Systematic Review, Meta-Analysis, and Public Policy Implications (preprint) medRxiv. The Discussion: "These results indicate that COVID-19 is hazardous not only for the elderly but also for middle-aged adults, for whom the infection fatality rate [(IFR)] is two orders of magnitude greater than the annualized risk of a fatal automobile accident and far more dangerous than seasonal influenza. Moreover, the overall IFR for COVID-19 should not be viewed as a fixed parameter but as intrinsically linked to the age-specific pattern of infections. Consequently, public health measures to mitigate infections in older adults could substantially decrease total deaths."

The Vaccine News Is Good. Here's the Bad News. Foreign Policy. Fauci ramping Big Pharma stock based on a press release would be shocking, if he hadn't done it before.

Pandemic driving children back to work, jeopardizing gains AP. From October, still germane.
China?
China's 'recolonisation' of Hong Kong could soon be complete FT

Hong Kong's "New Normal" Asia Media Centre
The Koreas
Joe Biden should seize the opportunity for peace on the Korean Peninsula Responsible Statecraft
EU/UK
Belarus nuclear plant stops power output soon after opening AP
Alcohol Killing Directly or Indirectly Half of Working-Age Russians, Study Says Window on Eurasia
Brexit
Brexit warning to Boris Johnson in Joe Biden post-election call FT
Joe Biden's long history with Moscow Russia Beyond
Biden Transition
Agency Review Teams Biden-Harris Transition. Anybody recognize any names?

* * *

After Esper, Top Pentagon Official Ousted The American Conservative. Jake Tapper: "Sources say [the firings] may be because Esper and his team were pushing back on what they viewed as a premature withdrawal from Afghanistan before conditions were met, as well as other pending security issues." Premature…

Forget it, Donny, you're out of your element:

DECLASSIFY EVERYTHING!!!

We can't let the bad actors get away with it.

— Donald Trump Jr. (@DonaldJTrumpJr) November 8, 2020

"If you want to lose a fight, talk about it first" –Richard Morgan, Altered Carbon

A furious behind-the-scenes battle to counter Trump's threat to national security David Ignatius, WaPo. Ignatius is the CIA's commissar at WaPo. NPR joins the fun:

Here, the incomparable @IgnatiusPost inquires what is really happening as the administration goes after its own national security leadership. https://t.co/z28NKBSL8Q

— Steve Inskeep (@NPRinskeep) November 11, 2020

The last time I can remember "incomparable" being used: sad sack law prof Larry Tribe, of Tory RussiaGate loon and New York Times Op-Ed contributor Louise Mensch. And how right he was. (As you see, the article has a lovely, shadowed image of torture maven Gina Haspel that makes her look like a feminine George Smiley.)

Back channels, my dudes. Back channels. Stay calm:

Trump @POTUS has not received Intelligence briefing since October 1st @CBS. Preventing President-Elect @JoeBiden from receiving critical Intelligence briefings places our national security at risk. This type of misstep factored into 9/11. We must be vigilant during transition. https://t.co/QuJrNGkIsS

— Todd Rowley??? (@ToddRowleyPA13) November 11, 2020

(Todd Rowley is a CIA Democrat. Mike Rogers is a national security goon with a CNN contract.)

White House official, former Nunes aide Michael Ellis named NSA general counsel Cyberscoop

Amy Klobuchar considered for Biden Cabinet posts including attorney general and Agriculture secretary CNBC

NC readers aren't the only ones to notice how clothing has been crapified:

Thrifting is the way to go, it also makes your look unique. @israhirsi & I do this often, it's also where I get most of my jewelry.

Somali shops in my district have the best scarves on a budget, will get you some to spice up any wardrobe.

I specialize in $50 or less outfits ? https://t.co/cxsftlekqm

— Ilhan Omar (@IlhanMN) November 11, 2020
Donald Trump could land $100M book deal for presidential tome NY Post. Or not. Depending.
2020
Lambert here: In a year where so much conventional wisdom has been overturned, the old adage still seems true: "Democrats steal primaries, Republicans steal the general." Of course, less yammering and more reporting is always welcome.

* * *

The Front Page:

Tomorrow's front page. pic.twitter.com/iq7iSYkQKD

— NYT Styles (@NYTStyles) November 11, 2020

Scream "It's legitimate!" any louder and I'll begin to have doubts.

States cite smooth election, despite Trump's baseless claims and Puerto Rico unearths uncounted ballots 1 week after election Associated Press. To be fair, Puerto Rico isn't a state…

Second group of international election observers report no evidence of fraud The Hill. The OAS, which did such a great job in Bolivia….

Trump's former chief of staff on election fraud claims: 'Put up or shut up on the evidence' Yahoo Finance. The absence of a site aggregating such affidavits as there are is telling.

Rep. Doug Collins calls on Georgia officials to conduct vote recount by hand NBC. Collins is correct, even if his Republican colleagues created the Georgia electronic voting debacle in the first place. Meanwhile, Democrats call for the Electoral College to be abolished, but do not call for electronic voting to be replaced with handmarked paper ballots, hand-counted in public, even though the two systemic problems are of a similar scope and scale. One can only wonder why.

Pennsylvania GOP rallies to Trump's defense Politico

Texas Lt. Gov. Dan Patrick Offers Up To $1M Reward For 'Voter Fraud Whistleblowers And Tipsters' CBS DFW

Top US election crime prosecutor quits after attorney general orders fraud probe Euronews. But read Barr's charge to the probe.
Without Another Massive Federal Stimulus, State and Local Governments Will Face Brutal Austerity Jacobin
Trump Transition
Scoop: Justice Department OKs Uber-Postmates deal Axios

McCabe Rejects Republican Accusations of F.B.I. Corruption in Russia Inquiry NYT

Census Bureau denies allegations by workers of falsifying tallies The Hill
Health Care
Our Famously Free Press
Reporter Tweets Perfect Burn After Pompeo's 'Second Trump Administration' Claim HuffPo. That's why we pay them the big bucks.

Platforms working as designed:

Twitter has *again* restricted the account of @OVargas52, one of the only journalists reporting in Bolivia in English on the defeat of the US-backed coup regime.

This is blatant censorship. The first time Twitter could claim it was accidental. Now it is clearly a pattern pic.twitter.com/1d8IkWfOBd

— Ben Norton (@BenjaminNorton) November 11, 2020
Evo Morales Returns to Bolivia to Cheers — and Worries NYT
Black Injustice Tipping Point
America's protest crackdown: five months after George Floyd, hundreds face trials and prison Guardian
Portland City Commissioner Jo Ann Hardesty calls 911, refuses to get out of Lyft car after driver cancels ride Oregon Live
Groves of Academe
Harvard University President Lawrence S. Bacow:

Harvard's president said in March that he and his wife had "completely isolated" for 10 days before they contracted COVID.

Via @thecrimson, that's not so. Two housekeepers were cleaning his house for 4 hours a day, 2 days a week. One of them got COVID.https://t.co/wvpffv1py6 pic.twitter.com/aZPTGdDqHV

— Bill Grueskin (@BGrueskin) November 9, 2020

The apparent paradox can be resolved if you give consideration to the possibility that Bacow does not regard the servants as fully human.
Class Warfare
Evictions would raise COVID-19 risk for everyone LiveScience

Record Low Mortgage Rates Widen Historic U.S. Economic Divides Bloomberg

How Platform Co-ops Transform the Gig Economy Grassroots Economic Organizing
'Make America RAKE Again!' Four Seasons Total Landscaping launches merchandise, including 'lawn and order' and face masks, after Giuliani held bizarre presser in its parking lot Daily Mail (Zelda). Zelda comments: "First they had the presence of mind to quote a price instead of directing Giuliani to the hotel, and now they're in the T-shirt business." And:
Just throwing it out there, new Philly 10-Miler? @rebthebarber @dhm @byJenAMiller @GPescatore @brimil pic.twitter.com/4iOoDnikiW

— Jeff Lyons (@usedwigs) November 9, 2020
Four Seasons Total Landscaping wins The Gritty Seal of Approval™!
Antidote du jour (WB):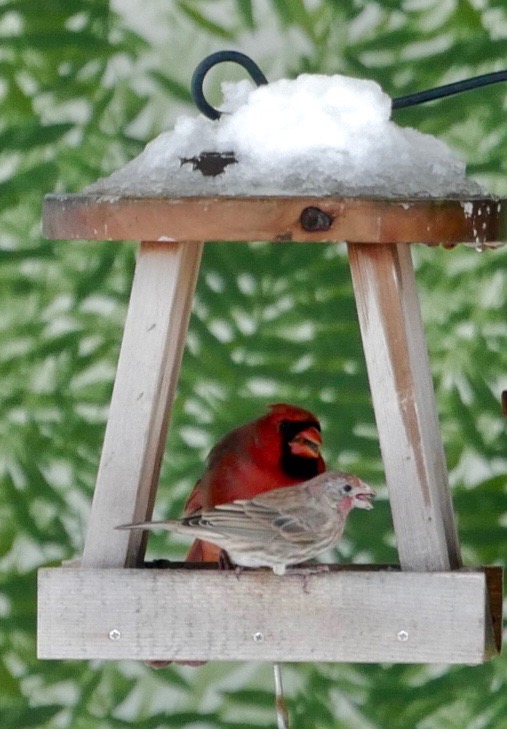 See yesterday's Links and Antidote du Jour here.