Man Creates Bird Feeder That Trains Magpies To Exchange Trash For Treats The Animal Rescue Site News (Furzy Mouse).
Jens Weidmann: Too close for comfort? The relationship between monetary and fiscal policy Bank of International Settlements. Weidmann is President of the Deutsche Bundesbank and Chair of the Board of Directors of the Bank for International Settlements. "What might pose particular problems is the combination of unsound public finances and a persistently highly accommodative monetary policy. It could be habitforming. Cheap money may be increasingly seen as the normal state. Under those conditions, even high debt burdens may appear sustainable to governments. But what if conditions change?" Perhaps some central bank maven in the commnetariat can translate these oracular pronouncements.
Deutsche Bank rebuffed ECB over call for action on leveraged finance FT
The Biden Rally Has the Look of Fool's Gold Bloomberg
Big US tech stocks emerge as election winners FT. That's nice. The pandemic has been very good to Big Tech, and the oligarchs who own it.
Pontifications: Aircraft prices, rents plunge Leeham News and Analysis. "Wall Street aerospace analysts tell LNA that Boeing Chicago gave Boeing Seattle the greenlight to offer what it takes to sell the MAX."
'Lots of people are going to suffer': Nouriel Roubini on the possibility of a double dip recession and its impact on the labor market (transcript) Yahoo Finance (Re Silc).
#COVID19
Declines in SARS-CoV-2 Transmission, Hospitalizations, and Mortality After Implementation of Mitigation Measures— Delaware, March–June 2020 Morbidity and Mortality Weekly Report. "State-mandated stay-at-home orders and public mask mandates coupled with case investigations with contact tracing contributed to an 82% reduction in COVID-19 incidence, 88% reduction in hospitalizations, and 100% reduction in mortality in Delaware during late April–June." If that what it takes, however, Biden's plan is not enough. Nor is it clear to me that stay-at-home orders scale, absent income support. The whole article is worth reading in full. It does seem that an implementation that was, to put it mildly, incomplete ("Among 6,527 interviewed patients with laboratory-confirmed COVID-19, 5,390 (83%) either refused to name contacts or could not recall contacts") can nevertheless have positive effects..

Implication of backward contact tracing in the presence of overdispersed transmission in COVID-19 outbreak (preprint) medRxiv. From the Abtract: "Because there is evidence that the number of secondary transmissions of SARS-CoV-2 per case exhibits substantial individual-level heterogeneity (i.e. overdispersion), often resulting in so-called superspreading events [3–5], a large proportion of infections may be linked to a small proportion of original clusters. As a result, finding and targeting originating clusters as well as onwards infection will substantially enhance the effectiveness of tracing methods. Here we explore the incremental effectiveness of combining 'backward' tracing with conventional 'forward' tracing in the presence of overdispersion in SARS-CoV-2 transmission, using a simple branching process model."

On Randomized Trials and Medicine Zeynep Zufekci, Insight. Trisha Greenhalgh has been making similar points for some time. Commentary:

"This is also why the instruction to 'just follow the science' isn't enough to address this pandemic." https://t.co/9ghwaMqlv8

— Matthew Yglesias ? (@mattyglesias) November 8, 2020

A point I've been making for some time.…

The States Are Laboratories for Covid Control Scott Gottlieb, WSJ. Gottlieb is saying that in a Federal system, natural experiments at the state level were beneficial. Does that imply a national policy would have been premature? (excepting PPE and Project Warp Speed, perhaps).

How Privatization Hobbled Sweden's Response To Coronavirus Jacobin

Report of the WHO-China Joint Mission on Coronavirus Disease 2019 (COVID-19) (PDF) WHO
Luis Arce Catacora tomó posesión como presidente de Bolivia Razón. Oddly, or not, there seems to be no coverage of this in the English -language press at all.
China?
1/3

Very interesting @nfergus interview on US-China relations in which he takes pains to insist (correctly, I think) that the Trump administration does not represent a break in Washington's attitude to China but was rather a continuation of deep trends that had preceded it. https://t.co/yKpNIvtf4i

— Michael Pettis (@michaelxpettis) November 9, 2020
India
Amidst intense stand-off with China, 11 steps Indian defence policy makers should consider The Scroll

India Looks to Poor Farmers to Rescue Its Virus-Ravaged Economy Bloomberg
Syraqistan
Iran's president calls on Biden to return to nuclear deal AP

Trump administration plans "flood" of sanctions on Iran by Jan. 20 Axios

Azerbaijan says key Karabakh town captured, Armenia says it didn't happen France24
New Cold War
Russian Media, Officials See a Deeply Fractured US Following Election Russia Matters

No:

Putin on the ritz. pic.twitter.com/ZMHUrzWZPg

— ??Only In Russia ?? (@CrazyinRussia) November 8, 2020
2020
Trump does not plan to concede any time soon, aides and allies indicate Reuters. Somewhere, the Norms Fairy is weeping. Meanwhile:

The G20 leaders who haven't acknowledged a Biden/Harris victory yet.

Brazil: Jair Bolsonaro
China: Xi Jinping
Mexico: Andrés Manuel López Obrador
Russia: Vladimir Putin
Turkey: Recep Tayyip Erdoğan

— Yashar Ali ? (@yashar) November 8, 2020

Last I checked, there was no Constitutional requirement for a concession speech, and the press does not certify election results.

Pulling A Rosie Ruiz: The Risky Business of Calling American Presidential Elections Jonathan Turley (anon in so cal).

Scoop: Inside Trump's legal warfare Axios. Statement from Trump:

Statement from @realDonaldTrump: pic.twitter.com/DLUu5ShBOr

— Tim Murtaugh (@TimMurtaugh) November 7, 2020

Trump will lose his Twitter 'public interest' protections in January The Verge

* * *

Smile, Democrats. Trump Lost. You Won. Josh Barro, New York Magazine

Yes, Our Long National Nightmare is Finally Over Molly Jong-Fast, Vogue

Hoping for a return to normal after Trump? That's the last thing we need Yanis Varoufakis, Guardian (Furzy Mouse).

I Want Deeds, Not Words Current Affairs

Neoliberalism – the ideology at the root of all our problems George Monbiot, Guardian. "The transfer of public power to private oligarchs." Thread:

1. I'll explain what I mean here. I'm a Biden voter. But it is fundamentally dangerous that Mark Zuckerberg and Sundar Pichai are making policy over how we deliberate over political matters. This policy has to be done through the government. But the problem is even deeper. https://t.co/Kd0cvZFHrB

— Matt Stoller (@matthewstoller) November 8, 2020

America in November 2020: a Structural-Demographic View from Alpha Centauri Peter Turchin, Cliodynamica (Re SIlc).
Biden Transition
Donald Trump has lost to Joe Biden, what's next? The presidential transition from hell. Norman Ornstein, USA Today

Trump is attempting a coup in plain sight Ezra Klein, Vox

* * *

The Biden-Harris plan to beat COVID-19 Biden-Harris Transition. Commentary:

This right here is the perfect explanation of why Biden very nearly blew an unloseable election. There isn't a single thing here about people's finances, other than enriching health insurers through subsidies.https://t.co/oXegQ6AOwZ

— Branko Marcetic (@BMarchetich) November 8, 2020

To be fair, it may be that the Biden team conceptualizes "people's finances" under the stimulus package. That said, a hasty reading shows that testing will be free, but not treatment. There will be contact tracing, but we don't know whether forward, backward, or both, and in any case the 100,000 figure for tracers seems unmotivated. The mask "mandate" consists of jawboning recalcitrant states and localities. And a very good way to restore "accountability in our government" would be to have a public inquiry on the bungled CDC testing program, and to fix whatever went wrong, exactly as happened when the ObamaCare website crashed on launch. Oh, wait…

With Murthy, Nunez-Smith, and Kessler, Biden leans on experience to steer Covid-19 task force STAT

Biden Team Crafts 2021 Vaccine Logistics Amid Distrust of Trump Bloomberg. From September, still germane: "Biden's health team, many of whom worked in the administration of President Barack Obama, are leveraging decades-long relationships with U.S. government officials to keep tabs on President Donald Trump's initiative to deliver a vaccine in record time, the people said." And we haven't heard anything from them yet…

How will Biden fight the virus? Macroeconomics. Read all the way to the end.

* * *

Biden set to unwind Trump agenda after winning US election FT

Biden pick creates furor, underscoring bitterness over Obama immigration policy The Hill (anon in so cal).

'SNL' host Dave Chappelle urges Biden voters to be 'humble' winners The Hill. To be fair, Chapelle actually mentions dropping life expectancy. But then there's this: "Chappelle also joked about 'poor white people' that he said 'don't like wearing masks,' saying, 'What is the problem? You wear a mask at a Klan rally. Wear it at a Walmart too.'" Let the healing begin!
Democrats in Disarray
Alexandria Ocasio-Cortez on Biden's Win, House Losses, and What's Next for the Left (interview) NYT

The CIA Democrats in the 2020 elections WSWS. Part Two. From August, still germane. Must-read.
Trump Transition
Election Day Failing Puts DeJoy at Risk of Contempt Order Courthouse News

Census takers say they were told to enter false information AP
Our Famously Free Press
100 Years of Media Lying (free) WSJ. Rich coming from the WSJ Opinion Page. Good nonetheless!
Imperial Collapse Watch
The Myth of Endless Wars The National Interest
Guillotine Watch
The Vainglorious Eternals Go Golfing The New Republic
Gabriel Byrne: 'There's a shame about men speaking out. A sense that if you were abused, it was your fault' Guardian
Hollywood and 'Jeopardy!' Contestants Mourn Alex Trebek: 'A True, True Gentleman' Variety
Antidote du jour (via):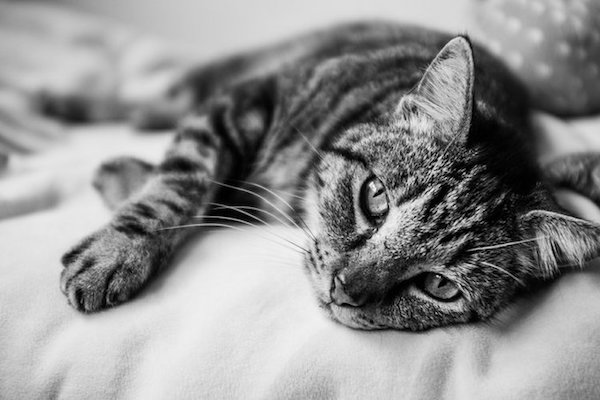 See yesterday's Links and Antidote du Jour here.