'Massive' goldfish weighing 9 pounds found in South Carolina lake NBC
Monarch butterfly population plummets at Pismo Beach grove: 'These numbers are so bad' Sacramento Bee
SPACs On The Rise On Wall Street And Beyond Agence France Presse
Warning bells jingle for December climate Barents Observer
Republican lawyer resigns appointed state post over treatment of data analyst Miami Herald. The resignation letter:
My resignation letter to Governor Desantis. pic.twitter.com/Wc78tgr6Ef

— Ron F. (@RonGOPVet4Biden) December 8, 2020
#COVID19
* * *

* * *
China?
How red-flagging coal can help align belt and road projects with China's climate ambitions South China Morning Post
China and Nepal agree on new height for Mount Everest Channel News Asia
India
The Koreas
COVID Fatigue: Seoul Subway Data Shows Koreans are Tired of Social Distancing The Blue Roof. "Pandemic fatigue is real and quantifiable."

How to Buy Time on the Korean Peninsula After Trump's Theatrics Foreign Policy
Covid forces Davos forum to move to Singapore BBC
Syraqistan
Some of those involved in killing of Iranian nuclear scientist arrested, official says Reuters

OPCW executives praised whistleblower and criticized Syria cover-up, leaks reveal Aaron Maté, The Grayzone

U.S. Leaves Behind Afghan Bases — and a Legacy of Land Disputes NYT
Possible Eritrea Troop Sightings Signal Wider Ethiopia Fight Bloomberg
Brexit
ING: Russia de-dollarising Intellinews
UK/EU
UK will break ranks with EU and halt US tariffs over state subsidies FT

COVID-19 rages in German regions with far-right leanings Agence France Presse
Devastated by Covid, Latin America Is Now Unprepared for Vaccine Bloomberg
Trump Transition
White House proposes dramatically lower unemployment benefit in exchange for $600 stimulus check WaPo

More than 42 million student loan borrowers don't have to resume payments until February CNBC
2020
Justices won't stop Pennsylvania from certifying election for Biden and Texas tries Hail Mary to block election outcome (updated) SCOTUSblog

NV Supreme Court denies Trump campaign lawsuit seeking overturn of presidential election Nevada Independent
Biden Transition
BIDEN WH STAFF SO FAR:

➡️Venture capital executive (@RonaldKlain).
➡️Former pharmaceutical, insurance lobbyist (Steve Ricchetti).
➡️Top Dem recipient of Big Oil $ (@cedricrichmond).
➡️Co-founder of firm that represents pharma & private equity (@jomalleydillon).

— Kenneth P. Vogel (@kenvogel) November 17, 2020
Democrats in Disarray
Effort to Take on Surprise Medical Billing in Coronavirus Stimulus Collapses The Intercept. Thanks, Richie Neal. Good job, Mass Democrats.
Our Famously Free Press
Police State Watch
Providing police with military gear does not reduce crime or protect officers: Studies ABC
Health Care
Why some eastern Idahoans are being served, arrested and sometimes jailed over medical debt East Idaho News
Imperial Collapse Watch
Biden Wants America to Lead the World. It Shouldn't. Peter Beinart, NYT

Majority of millennials see catastrophic war as real possibility, and believe there should be limits International Committee of the Red Cross

Scientists Are Slamming A Report Saying Microwave Attacks Could Have Caused "Havana Syndrome" In US Diplomats Buzzfeed
Class Warfare
WWI Trench Disease Is Reappearing Among People Experiencing Homelessness Gizmodo (TH).

The coming war on the hidden algorithms that trap people in poverty MIT Technology Review

Neal Katyal and the Depravity of Big Law The New Republic
No, Pandemic UI didn't kill jobs Noah Smith, Noahpinion
Antidote du jour (via):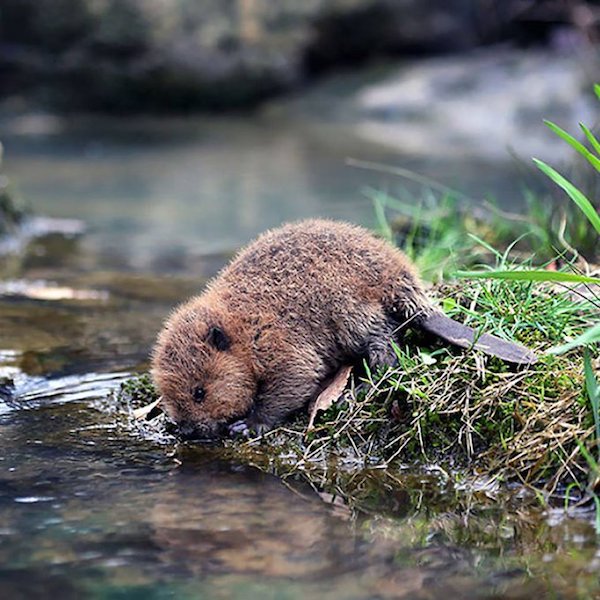 Bonus antidote:
Beavers have built their first dam in Exmoor in more than 400 years. Video from Exmoor shows beavers stripping bark off trees and putting twigs in place. The National Trust released the animals near Minehead in January.

Read more here: https://t.co/JwksmMMLJa pic.twitter.com/LrXz0SiTdS

— Sky News (@SkyNews) December 1, 2020
See yesterday's Links and Antidote du Jour here