What I learned playing 30+ years' worth of Jeopardy! video games Ars Technica
Indonesia Boeing 737 passenger plane crash site found, navy says BBC
Effective leaders 'rise to the occasion': The Carlyle Group's David Rubenstein World Economic Forum
See you in hell, punk London Review of Books
Moynihan Train Hall czar killed himself as pressure mounted for Cuomo's jewel project NY Post
#COVID-19
Julian Assange
Even If Assange's Death isn't the Goal of the US and UK, Everything They're Doing Makes It More Likely Counterpunch
Capitol Seizure
How about that? Something everyone was certain of turns out to be less clear upon further examination. https://t.co/Us4x88XnEn

— Matt Taibbi (@mtaibbi) January 9, 2021
Free Speech and Soft Power
Parler could be SHUTDOWN from midnight Sunday after Amazon warned it would shut its servers off as Apple bans it – and CEO warns they will have to rebuild the platform and slams attack on 'free speech' Daily Mail
It was only during an era of extraordinary American soft power that hegemony of a few US firms over communications could have been accepted by across sovereign boundaries. That era is, for good or for ill, very likely over. https://t.co/HSNnqVmAgs

— Steve Randy Waldman (@interfluidity) January 10, 2021
Ante "censura" de redes sociales, necesarios medios alternativos: AMLO La Jornada. CEA sent along the link and recommends the DeepL translator for non-Spanish speakers:

"…Warning of an overbearing attitude by Facebook owner Mark Zuckerberg in the face of the events in the United States – and the suspension of Donald Trump's accounts on that company's platforms – President Andrés Manuel López Obrador said that it is important to create alternative media as a counterweight to the actions of executives from social networks and traditional media.

In answering a question, related to what happened in the neighboring country, he said that his government will support the alternative media, to guarantee the people the right to information, in the face of the risk that the traditional ones and the networks tend to believe a world media power, a Holy Inquisition that censors and silences…."

Jerri-Lynn here: Note that AMLO offered Julian Assange political asylum last week.
I agree the real decisive moment re: social media decision making was Democrats winning the Senate not marauders in the capitol. https://t.co/oTbzDyNYTU

— Mike Duncan (@mikeduncan) January 9, 2021
Users, not tech executives, should decide what constitutes free speech online MIT Technology Review

Don Jr. claims world is 'laughing at America' and 'Mao, Lenin and Stalin are smiling' over father's Twitter ban – as purge wipes thousands of followers from Republican officials including Mike Pompeo and Trump loyalists flee for Parler and Gab Daily Mail
I don't have an answer to the current crisis but what I can say is that a giant coercive national HR compliance regime is not it.

— Matt Stoller (@matthewstoller) January 9, 2021
A good bill to address the problem of Section 230 is @TulsiGabbard's Break Up Big Tech Act, which would strip immunity from companies who profit via targeted ads. It would make the click-bait business model that fueled the riots less economically viable. https://t.co/MqhriLbluQ

— Matt Stoller (@matthewstoller) January 9, 2021
Imperial Collapse Watch
America Can't Promote Democracy Abroad. It Can't Even Protect It at Home. Foreign Policy
Biden Transition
Is Biden Up to the Good Jobs Challenge? Project Syndicate Daron Acemoglu.

Morbid Symptoms Can Persist for a Long Time Jacobin

How Will Biden Intervene? Project Syndicate. Joseph S. Nye, Jr. Speaking of soft power…
Brexit
We have written an open letter to Parliament informing them of the difficulties we are facing in a Post-Brexit trading environment. It is important that these issues are handled immediately to support the UK fishing industry. #brexit #seafood #fishingindustry pic.twitter.com/wJLneTf6e7

— Samways Of Lyme Bay (@SamwaysFish) January 6, 2021
Japanese companies in the UK who have moved their product distribution hub to the EU in anticipation of what is now happening. One in a long thread, just to make a point that *some* companies have been preparing for worst case Brexit for years 1/13

— Pernille Rudlin/Rudlin Consulting (@pernilleru) January 8, 2021
China?
Pompeo calls restrictions on official contacts with Taiwan 'null and void', in swipe at Beijing SCMP

China launches measures to protect companies from US sanctions FT
India
As Bird Flu Spreads, Delhi Stops Imports, Closes Wholesale Poultry Market for 10 Days The Wire

Why does poor West Bengal have healthier children than rich Gujarat? Scroll
The people who hate Trump in this country don't want to know about Modi the fascist, presumably because Obama Admin played such an obvious role backing Modi's rise to power & normalizing his reputation.https://t.co/ikwxyXKFlH

— Mark Ames (@MarkAmesExiled) January 9, 2021
Class Warfare
Convivial War: How Wall Street Recolonized Brazil. Part Two. Brasil Wire
Antidote du Jour (via):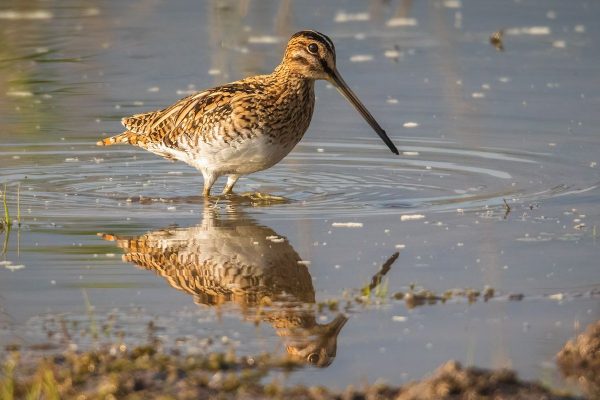 See yesterday's Links and Antidote du Jour here.