The Cat Laughs Dublin Review of Books (Anthony L)
RIP to This Huge Gigantic Dinosaur Who Was Chilling in Some Mud Slate
A large number of gray whales are starving and dying in the eastern North Pacific PhysOrg (Robert M) :-(
Thailand Serves Food with Cannabis to Happy Customers VOA (furzy)
Game of Thrones getting another prequel series at HBO with fan-favourite characters Digital Spy (furzy)
Forever Chemicals Are Widespread in U.S. Drinking Water Scientific American (Robert M)
Real-life dystopia? Microsoft's patent to reanimate dead as 'chatbots' has Black Mirror fans worried RT (Kevin W)
#COVID-19
No freebies! Pfizer to charge for 'extra' Covid-19 vaccine doses as doctors squeeze vials of every drop to inoculate more people RT (furzy)
Thailand's 'ghost' fishing nets help COVID-19 fight CNA (furzy)
Earthling Ed: How can you prevent future pandemics? Go vegan Living (furzy)
Science/Medicine

Governments in the Europe seem now to be very scared. Much more so than even before Xmas. For example, the CZ govt is locking things down and considering making it more strict even as the numbers from the third wave are coming (slowly) down, and at least one official mentioned the lockdown would last till Easter at the least. That in an election year, when the popularity of the main party already took massive hit, and the head of the party (an oligarch who runs it "as a company") is exposed to a host of lawsuits if he goes, and his holding being stripped of EU subsidies, which amounted to the holding's profit in the last year.

US

UK/Europe

EU hit by delay to Oxford/AstraZeneca vaccine delivery Financial Times

Finance/Economy

Biden Signs Orders to Expand Food Stamps and Raise Wages New York Times (furzy)

Pelosi says House will move immediately on COVID-19 relief The Hill
China?
This Chinese Lab Is Aiming for Big AI Breakthroughs Wired (resilc)

Bragging rights aren't forever. I think we will find – regardless of what gdp numbers say – strong ambition but weaker governance, little reform but resumption of credit dependency, growing imbalances and biz costs at home, and rising ext constraints over domestic goals. Ends

— George Magnus (@georgemagnus1) January 23, 2021
Brexit
Brexit Border Trouble Grows as Key Customs System Hits Limit Bloomberg

Britain's hopes of a quick trade deal with US fade Financial Times (Kevin W)
Syraqistan
Gulf slave society aeon

Iran's Supreme Leader Posts Drawing of Drone Strike on Golfing Trump Daily Beast (resilc)
Big Brother is Watching You Watch
ADT technician admits hacking home security cameras to spy on naked women and couples having sex Daily Mail (BC)
Trump Transition
Trump and Justice Dept. Lawyer Said to Have Plotted to Oust Acting AG New York Times (UserFriendly)

"The President Threw Us Under the Bus": Embedding With Pentagon Leadership in Trump's Chaotic Last Week Vanity Fair (resilc)

Democrats float 14th Amendment to bar Trump from office The Hill
Senate schedules Trump impeachment trial for week of February 8 Financial Times
Capitol Seizure
The capturing of the Capitol Michael Tracey. Lambert quoted this piece yesterday. I had said the OMG so feared Trump fascists/coupsters wannabes could be paper tigers. I was more correct than I imagined. John Siman flagged a different section that Lambert did:

I did not see a single protester anywhere in the city on Inauguration Day, much less any "insurrectionists" or "armed rebels" trawling around, as had been so gravely forecast. The FBI (then still technically under the jurisdiction of Donald Trump) had warned that all 50 state Capitols were at severe risk, and therefore also needed to fortify their defences with military deployments and obtrusive fencing and barriers. Then the day came and went, and… nothing. In both Albany, NY, and Sacramento, CA a total of oneTrump hat-wearing man showed up at each.

The media incuriosity over why Washington continues to be utterly militarized, why none of the supposedly planned January 20 day violent protests at state capitols happened, and whether this threat is being exaggerated to justify the Draconian security proposals, is stunning.

— Glenn Greenwald (@ggreenwald) January 22, 2021

Lawyers for accused Capitol rioters outline a defense: The president made them do it Yahoo (furzy)

Chaos agent: Right-wing blames US Capitol riot on notorious instigator banished by Black Lives Matter Grayzone (furzy). Help me. Trump fans were blaming Antifa before they found a scapegoat.
Biden
Joe Biden promised many families impacted by police violence that he would address their concerns about police brutality on Day 1.

Day 1 was 2 days ago. He made many executive orders, but nothing on police violence.

Same on Day 2.
Same on Day 3.

Has he changed his mind?

— Shaun King (@shaunking) January 22, 2021
Here's why protesters say they're gathering in Portland CNN (furzy)
Not An Easy Way Out: Democrats Share the Blame Simpler Than It Looks (UserFriendly)
The Unfinished Business of Flint's Water Crisis ProPublica (resilc)
Our Famously Free Press
Facebook asks its new oversight board to rule on banning Trump Columbia Journalism Review

The Echo Chamber Era Matt Taibbi (UserFriendly)
NRA Bankruptcy Adam Levitin. Late to link to this, but terrific one-stop shopping on this situation.
Experts weigh in on $10,000 in student debt forgiveness CNBC (UserFriendly). Aargh. The average amount of student is over $32,000.
Census in talks for Sequoia-led Series A at $100 million valuation Business Insider (furzy)
Infowars and Goop sell the same exact pseudoscientific "wellness" products Quartz (resilc)
Shipping crisis: I'm being quoted £10,000 for a £1,600 container' BBC
Class Warfare
Amazon tries to delay warehouse union vote in Alabama The Verge
Antidote du jour. Embarrassed to admit Alan T sent this lovely photo in 2017: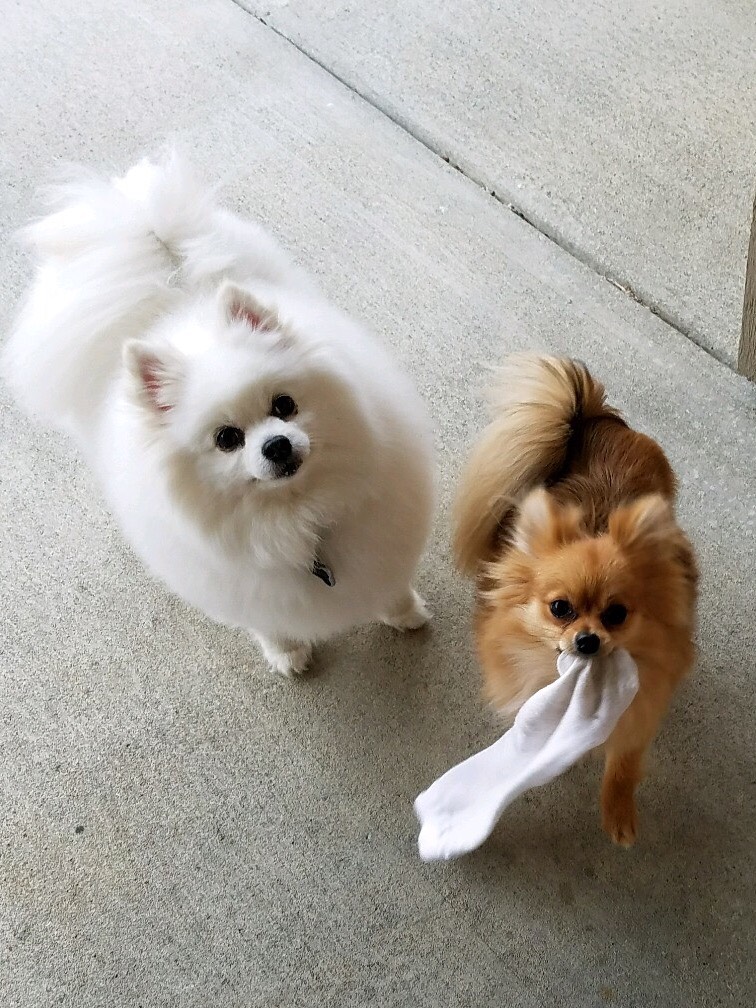 And a bonus (guurst):
The flying yogi ?‍♀️
Vimanasana ( Airplane ) pose. pic.twitter.com/WVVRu6N48X

— Susanta Nanda IFS (@susantananda3) December 5, 2020
See Yesterday's Links and Antidote du Jour here.