Teen reunited with pet rooster lost at Alabama Cracker Barrel after Civil War reenactment AL.com
One eel of a story: the slippery truth of a fishy underground migration The Age
The 'stonk' bubble poses significant global risks FT
When It Comes to TRI, We Want TMI The Brockovich Report
#COVID19
The Cherokee Response to Covid-19: Face Masks, Made in the Cherokee Nation Native News Online
China?
Was that blackface in the CCTV chunwan gala opener? pic.twitter.com/D5cHPPJ8tG

— Austin Ramzy (@austinramzy) February 11, 2021
Myanmar
Myanmar junta's proposed cyber bill alarms Internet giants Reuters. As might this:

Chinese Embassy in Myanmar released a statement about the 'cargo planes' yesterday. It says those planes are usual cargo aircrafts and carried 'seafood', not 'IT professionals'. #WhatsHappeninglnMyanmar #ChineseCargoYGN pic.twitter.com/LqMVGYjhBq

— Mratt Kyaw Thu (@mrattkthu) February 11, 2021

The rumor, unconfirmed, is that China will help the Myanmar set up its own Great Firewall.

How to squeeze Myanmar's military without hurting its people Globe

Myanmar military releases more than 23,000 prisoners as protests against coup continue CNN. They need the cells….

Can Myanmar's Protesters Succeed? Foreign Policy

Following the money behind Myanmar's coup Asia Times
India
Kolkata: 150 Left-Congress workers, 15 policemen injured in clashes Indian Express

YouTube removes Punjabi songs related to farmers' protest Deccan Herald
Ethiopia re-enters the abyss of war Ethopia Insight
UK/EU
ECB's Panetta Says Digital Euro May Come With a Penalty Clause Bloomberg

Justice in chains Wings over Scotland
New Cold War
Putin's Majority? New Left Review
Haiti judge accused of alleged coup plot released from prison: lawyer France24
Impeachment
Langley mouthpiece David Ignatius explains that a) last summer's BLM protests may help get a domestic terrorism bill passed, and b) a ruling under the 14th Amendment is the next step when impeachment fails. https://t.co/18tsVhzf6x pic.twitter.com/VIXgfkDK7S

— Matt Taibbi (@mtaibbi) February 11, 2021
Biden Transition
The Fed Gives Democrats the Green Light on Large Stimulus New York Magazine

In COVID-19 Relief Package, Lawmakers Confident They Can Secure Millions in Funding to Vaccinate Senior Citizens Morning Consult

Biden's in no rush to engage China. Guess who's trying to take advantage. Politico
The climate deniers Microsoft helped re-elect Heated
Democrats in Disarray
California Is Making Liberals Squirm Ezra Klein. Wait 'til Ezra hears about CalPERS!

Cuomo aide admits they hid nursing home data so feds wouldn't find out NY Post (Bob).
Health Care
Democrats eye big ACA changes in COVID relief bill Axios. "Notably absent from all of this are policies that would meaningfully reduce the actual cost of care." Oh.
Gamestop
Bonfire of the Shorts Is a Precedent-Busting Black Swan John Authers, Bloomberg

GameStop: Intentionally Dying Chris Arnade, American Compass. Or, in gaming circles, "int-ing."
Big Brother Is Watching You Watch
Former FBI Officials Tapped for Amazon's Growing Security Apparatus The Intercept
Police State Watch
Charges dropped against Buffalo officers who pushed 75-year-old protester The Hill
Gunz
3 years later, Parkland school shooting trial still in limbo Associated Press

200 Rounds of 55gr MC .223 Ammo by Remington UMC Ammo for Sale (Re Silc). "Out of Stock." Oh.
Our Famously Free Press
How the Media Cracks Down on Critics of Israel Current Affairs

Facebook to pilot new ways to reduce political content Politico. "Our democracy."

'Independent, Culturally Relevant, Trusted Local Sources Are the Way' FAIR. On Prometheus v. FCC.
Why Australia has taken on Google and what this means for the future of the internet NBC
Realignment and Legitimacy
After Record 2020 Turnout, State Republicans Weigh Making It Harder To Vote NPR

Fix the Senate III: Stochastic Gong Show Interfluidity
North Adams Trying to Address Failing Hydrant System iBerkshires (Re Silc: "Multiply this by about every town in USA USA…. But we have a space force!"
Class Warfare
In Violation of Einstein, Black Holes Might Have 'Hair' Quanta
Boston Dynamics' Spot Robot Is Now Armed IEEE. With a robot arm, not an actual weapon. Of course. Who would be crazy enough to think that?
"The great reset." The Scrum
Antidote du jour (via):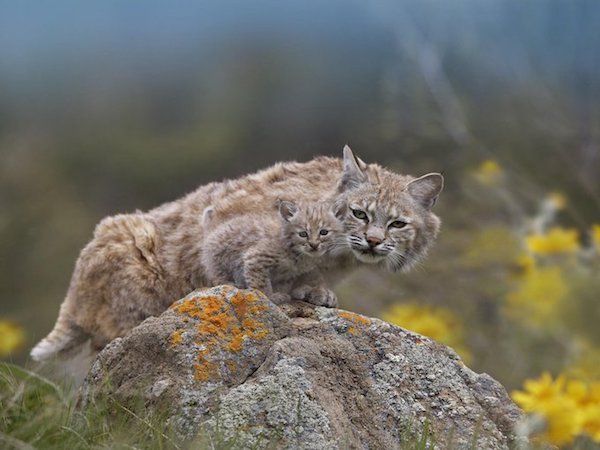 See yesterday's Links and Antidote du Jour here.