Retired general on Pepsi board vows to win War on Thirst Duffelblog
US cold snap: Why is Texas seeing Arctic temperatures? BBC
Winter storm alerts, power outages cover the map as storms slam US AccuWeather
Historic Arctic outbreak brings dangerous cold, snow and ice to central and southern U.S. WaPo
Guinea declares Ebola epidemic after three deaths Al Jazeera
America's oldest juvenile lifer, 83, who was jailed in 1953 aged 15 for his role in string of drunken, fatal armed robberies, is freed after 68 years Daily Mail
Pinhookers and Pets London Review of Books
An Enterprise of Solid Gold Lapham's Quarterly
How to be a genius Aeon
How to Have a Meaningful Video Chat … With Your Dog Wired
Newly unearthed letter from Admiral Horatio Nelson to his mistress Lady Emma Hamilton in 1801 reveals how he urged her to give their baby daughter the recently developed smallpox vaccine Daily Mail
MTA wants triple the number of extra cops in subways after A-train rampage NY Post
Forget Self-Driving Cars—the Pentagon Wants Autonomous Ships, Choppers and Jets WSJ What could possibly go wrong?
Bill Gates: Rich nations should shift entirely to synthetic beef MIT Technology Review
Nepal Bans Two Indians From Mount Everest for Faking Summit Vice
The mystery of Australia's flesh-eating disease BBC
#COVID-19
KILL'd the BILL The Brockovich Report
The People the Suburbs Were Built for Are Gone Motherboard
The McMansion Hell Yearbook: 1978 McMansion Hell
Class Warfare
Hoisted from comments (flora):
this is a big story: biden admin is beginning to end physical mail for federal prisoners. there's a lot more to this, and it's a story of corporate profiteering off human caging (1) https://t.co/uLElqsQspR

— Alec Karakatsanis (@equalityAlec) February 12, 2021
Biden Transition
President Biden Only Just Beat His Granddaughter At Mario Kart Gizmodo
Syraqistan
The Taliban Close In on Afghan Cities, Pushing the Country to the Brink NYT
Trump Transition
Public policy and health in the Trump era The Lancet (furzy)
Impeachment
Why Are Republicans Still This Loyal to a Mar-a-Lago Exile? NYT (David L)

Mitch McConnell deepens GOP civil war by warning he could OPPOSE Trump-backed candidates such as daughter-in-law Lara and Marjorie Taylor Green in favor of 'electable' Republicans Daily Mail

Transcript: Mitch McConnell's Trump impeachment speech Al Jazeera
Boeing 737 MAX
Boeing CEO Said Board Moved Quickly on MAX Safety; New Details Suggest Otherwise WSJ

The Boeing 737 Max is flying again. Not every airline wants to admit it ZDNet
Myanmar
Cybersecurity bill to plunge Myanmar into darkness Asia Times

Myanmar coup: Western embassies warn military to avoid violence Deutsche Welle
⚠️ Confirmed: A near-total internet shutdown is in effect in #Myanmar as of 1 a.m. local time; real-time network data show national connectivity at just 14% of ordinary levels following state-ordered information blackout; incident ongoing ?

?Background: https://t.co/Jgc20OBk27 pic.twitter.com/wWWVzb0c0G

— NetBlocks (@netblocks) February 14, 2021
India
Interview: Uttarakhand flood is a tragic reminder of the dangers Himalayas face from climate change Scroll

Shah's CAA dilemma, Ram vs Durga, Dinesh Trivedi — Every day has a new twist in Bengal The Print

One year of Covid-19: How well did India cope when it came to the lives and deaths of its people? Scroll
Brexit
Brexit: as half its sales are wiped out, silk firm joins exodus to Europe Guardian

Brexit trade disruption fuels boom at French and Irish ports FT
Catalonia
Catalonia election: Socialists win, but separatists expand majority Deutsche Welle
Antidote du Jour (via):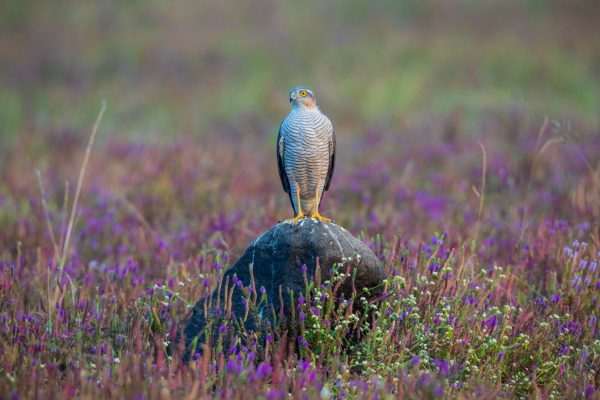 See yesterdays Links and Antidote du Jour here.