Are Soybeans Driving Deforestation? TreeHugger (Re Silc).
Despite discrimination and drought, Punjabi Americans farm on High Country News
Degrowth: solving the impasse by magical thinking globalinequality
The cash-flush amateurs hunting game cards, handbags and art Reuters
Bank Ratings Get Sex-Equality Revamp, Exposing Nordic Edge Bloomberg
Russia's Answer to Amazon Looks West After Beating Local Rivals Bloomberg
#COVID19
* * *

* * *

* * *
China?
11 things you may not know about Malaysian politics South China Morning Post
Myanmar
#WhatshappeninginMyanmar is on the verge of significant crossroads in four days. Crisis looms

— Mary Callahan (@marypcallahan) February 23, 2021
India
'My troubles begin after I get a good harvest' People's Archive of Rural India

Brand India Aeon
Syraqistan
Middle East arms fair goes ahead despite pandemic as forecasters see a 10% drop in Gulf spending CNBC
UK/EU
The Sordid Story of the Most Successful Political Party in the World The New Republic. The Tories.
EU Imposes Further Sanctions on Venezuela as Maduro Visits UN Human Rights Council Venezuelanalysis
Ecuador inches closer to an indigenous president FT
Buttergate: Why are Canadians complaining about hard butter? BBC
Biden Administration
Realignment and Legitimacy
How to Teach Troops about the Constitution Defense One (Re Silc).

Anti-Maskers Waging "Spiritual War" Statewide Mainer. Or at least in Belfast.
Capitol Seizure
A Fence Now Surrounds Congress, But Capitol Hill Residents Are Leading The Push To Bring It Down DCist

Republican senator defends pro-Trump protesters who stormed Capitol, falsely blaming insurrection on 'fake supporters' Independent

EXCLUSIVE: He was the martyred face of the Capitol riot but now mother of hero cop Brian Sicknick says she believes her son died of a fatal stroke – not a fire extinguisher to the head – while authorities won't say a word Daily Mail. See also Politifact (and not, oddly, the Times, the Post, CNN, MSNBC, etc.).
Our Famously Free Press
I Can't Stand Fox News, But Censoring It Might Be The Dumbest Idea Ever Matt Taibbi, TK News. Today's must-read.

House Democrats, Targeting Right-Wing Cable Outlets, Are Assaulting Core Press Freedoms Glenn Greenwald

Capitol Riots were a Dark Day for American Journalism Counterpunch (Re Silc).

After Facebook, Twitter ban, Trump fans and extremists turn elsewhere Agence France Press

Al Jazeera to launch rightwing media platform targeting US conservatives Guardian. And so it begins.

You say "obtained through hacking" like that's a bad thing:

Twitter adds a warning to @MaxBlumenthal's report in @TheGrayzoneNews on leaked UK gov't files (https://t.co/R7bpqP91xP) exposing a major propaganda campaign targeting Russia: "These materials may have been obtained through hacking."

Is this warning applied equally? I doubt it. pic.twitter.com/3pL1LItCsr

— Aaron Maté (@aaronjmate) February 23, 2021

Can we have a similar warning for materials based on anonymous sources?
Facebook Announces Plan To Break Up U.S. Government Before It Becomes Too Powerful The Onion
Let's imagine a different kind of platform economy Sifted
Texas
Four ERCOT board members who live outside of Texas resign in the aftermath of the power outage Houston Chronicle

Ex-bank president in Texas gets 8 years for fake loans, arson to try to cover up fraud MBC. Piker.
Groves of Academe
How 5 universities tried to handle COVID-19 on campus Science

Inside COVID isolation at UVM: reporter recounts surreal stay with no masks and limited supervision The Vermont Cynic
Gunz
Gun provocation reveals tensions in Michigan tourist haven AP
Class Warfare
Online job posting analysis shows the extent of the pandemic's damage, especially to women and youth International Monetary Fund

Universality or Fighting Over Scraps David Swanson, Tikkun
Taking a Stand in the War on General-Purpose Computing Cheapskate's Guide
Spot's RAMPAGE: Pranksters have mounted a paintball GUN on Boston Dynamics' $75,000 robot dog and are offering the public the chance to control the bot as it wreaks havoc in an art gallery Daily Mail
Antidote du Jour (via Angus Andersen):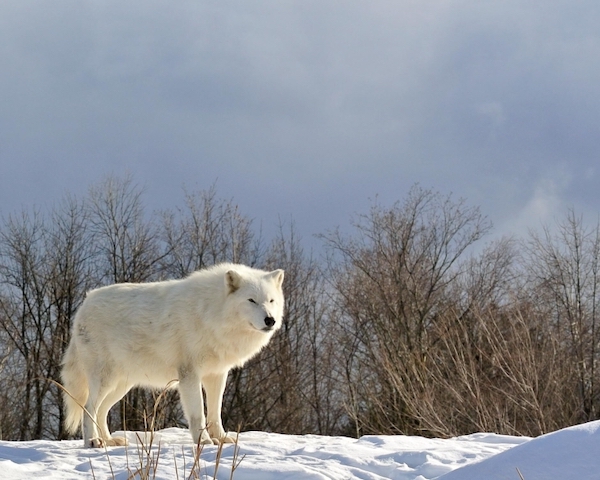 Bonus antidote:
cow has learned how to open an electric fence pic.twitter.com/tlzHNyoz7S

— Susan Metcalfe (@susanamet) February 20, 2021
See yesterday's Links and Antidote du Jour here.