Ancient coins may solve mystery of murderous 1600s pirate AP
Mastercard to Share $44 Million Fine Over U.K. Welfare Funds Bloomberg.
New Wells Fargo Employee Walked Through All The Crimes He'll Be Asked To Commit The Onion
Spac boom fuels strongest start for global mergers FT
One of World's Greatest Hidden Fortunes Is Wiped Out in Days Bloomberg. A family office.
Bull Market Bull The Big Picture
Why asset managers aren't solving the climate crisis New Statesman
State of Maine orders review of $54.6m Workday project as it alleges delivery failure and threatens cancellation The Register
#COVID19
Interim Estimates of Vaccine Effectiveness of BNT162b2 and mRNA-1273 COVID-19 Vaccines in Preventing SARS-CoV-2 Infection Among Health Care Personnel, First Responders, and Other Essential and Frontline Workers — Eight U.S. Locations, December 2020–March 2021 Morbidity and Mortality Weekly Report, CDC. From the Abstract:

"Prospective cohorts of 3,950 health care personnel, first responders, and other essential and frontline workers completed weekly SARS-CoV-2 testing for 13 consecutive weeks. Under real-world conditions, mRNA vaccine effectiveness of full immunization (≥14 days after second dose) was 90% against SARS-CoV-2 infections regardless of symptom status; vaccine effectiveness of partial immunization (≥14 days after first dose but before second dose) was 80%."

This is the study of which out-of-her-depth CDC head Walensky said: "[O]ur data from the CDC today suggests that vaccinated people do not carry the virus." Walensky must have been a humanities major; neither 100% – 10% nor 100% – 20% equal zero. Commentary:

2) 90% efficacy for the mRNA vaccines against infection is *not* 100%. This is why Fauci says we still need to mask if vaccinated. pic.twitter.com/Jd5vyzrRFd

— Eric Feigl-Ding (@DrEricDing) March 31, 2021

Of course, Walensky could be motivated by a desire to increase vaccine uptake by implying that the vaccinated need no longer wear masks; that would imply that Walensky, like Fauci, believes that Noble Lies from persons in positions of authority are an effective public health strategy.

"Vaccine Passport" Certification — Policy and Ethical Considerations NEJM

* * *

Virus Variants Can Infect Mice, Scientists Report NYT

* * *

Mix-up at Emergent BioSolutions Baltimore plant ruined COVID vaccine doses; plant not yet OK'd to distribute shots Baltimore Sun

Catching Covid-19 at a Covid-19 Vaccine Production Facility The Intercept

How Johnson & Johnson's Vaccine Became the Hot Shot New York Magazine

* * *

I work at a Texas coffee shop. This is what it's been like trying to enforce our mask policy CNN

Why indoor spaces are still prime COVID hotspots Nature. Amazingly, plenty of mentions for WHO, but none for CDC, which has butchered aerosol transmission/ventilation just as badly, if not moreso.

Can Wearing a Mask Reduce My Allergy Symptoms? NYT. Throwing a flag on the Betteridge's Law violation.
Re-emergence of infectious diseases associated with the past The Lancet
China?
Myanmar
US to seize gloves from Malaysia's Top Glove over forced labour South China Morning Post
Missed it by that much: Australia falls 3.4m doses short of 4m vaccination target by end of March Guardian
India
The Koreas
South Korea to issue blockchain-protected digital COVID-19 'vaccine passports' Channel News Asia

Report: Ever Given's Crew May Risk Arrest Maritime Executive

Great Bitter Lake Association 99% Invisible
EU/UK
Barnard Castle Revisited Craig Murray

Peak of French COVID-19 wave could be within ten days: Veran Reuters

It's Game Over for Arizona's Controversial App Store Bill The Verge
Biden Administration
And while there isn't much for Romney and Murkowski, there is definitely fodder for Sen. Joe Manchin. There's a heap of money for broadband expansion, with an emphasis on nonprofit co-ops, which is a passion project of his. There's also a section on hiring workers for mine and oil well reclamation efforts (not hard to see how that would be a boon to West Virginia), and lots of money for development of carbon capture and sequestration, which is another must-have as far as Manchin is concerned.
Healthcare
Police State Watch
Study finds not prosecuting misdemeanors reduces defendants' subsequent arrests Commonwealth Magazine

The Dangerous Gamification Of War The Banter
Guillotine Watch
Sackler family values. Thread:

The opioid epidemic is a corporate murder spree that killed more Americans than the Vietnam war, and its deaths carry on, accelerating during the pandemic. The enrichment to its principal architects outstrips the Rockefeller fortune, and they stand to retain that wealth.

— Cory Doctorow (@doctorow) March 31, 2021
What on Earth Is Amazon Doing? The Atlantic
Class Warfare
The Dilemma Over How to Reproduce the Elite Benjamin Studebaker. I think Studebaker is onto something here.
Antidote du jour (via):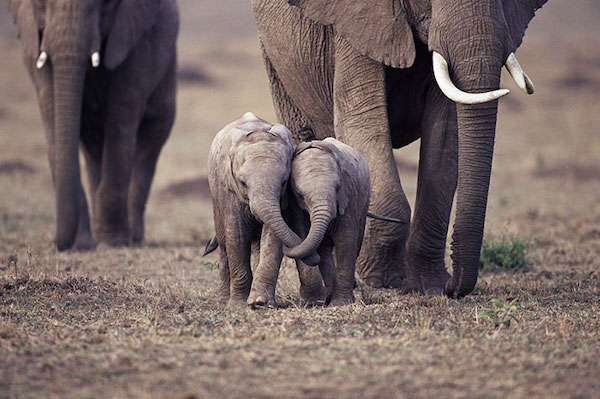 Bonus antidote:
BABY ELEPHANTS ARE JUST LIKE TODDLERS…
???????#animals
by OctopussSevenTwo/IG pic.twitter.com/TxWpQMxXtG

— laurent (@solivan675) March 27, 2021
Double-bonus antidote:
A baby elephant trying to catch turkeys pic.twitter.com/yKIm6Gngba

— Nature And Science Zone (@ZoneNature03) March 31, 2021
We may have run this video before, but from the video's ending it occurred to me that elephants must have a childhood memory of standing in their mother's shade.
See yesterday's Links and Antidote du Jour here.