Happy May Day! Kiss a socialist for me!
American Horse Racing Still at a Crossroads on Derby Day Patch
Billion-Year-Old Scottish Fossil Could Be The Oldest Proto-Animal Ever Found IFLScience (BC)
Firefighters Out There in the Snow': Wildfires Rage Early in Parched West New York Times (David L)
So I finally sorted out what happened to my brain.

I, quite literally, hacked so much, for so long, and without enough breaks…

…that I burned all the glucose out of my brain & gave myself seizures.

___
⬇️ A thread on a very real & physical occupational hazard for infosec.

— Tinker (@TinkerSec) April 30, 2021
#COVID-19
Man Banned From Carrying 'Loose QR Codes' After Altering Covid Check-In Signs Gizmodo (dk)
Brazilian senate votes to suspend patents in bid to widen access to Covid-19 vaccines STAT
Lots of old canards re: patents, capacity & global South. Will kill innovation, IP not problem, South can't manufacture. Strange thing about @ddiamond's piece is that these excuses being made by those w/ huge conflicts of interest, but taken @ face value. https://t.co/wWVpbkXX5o

— Gregg Gonsalves (@gregggonsalves) April 30, 2021
Science/Medicine

Another important reason for drastically reducing transmission: immune compromised people are at extra risk of severe illness themselves and infections in immune compromised people can create a favorable situation for variants to arise.

less transmission -> fewer variants https://t.co/0xgwOowLvB

— Laura McCall #TeHoog (@equibotanica) April 29, 2021

"The (Brazil) P1 variant carries a unique constellation of mutations that allow it not only to sneak past the human immune system and re-infect people, but also to be about twice as transmissible as earlier variants." https://t.co/Re3aTgxPPC

— Anthony Costello (@globalhlthtwit) April 29, 2021

Asia

US

I spent 8 months investigating how exploitation, poverty & discrimination drove COVID—and why scientists haven't really addressed these issues, despite studying them for 150 years.

"Where is the urgency?" asks @Arrianna_Planey.

My latest #longform + ? https://t.co/wjCvGWJBLX

— Amy Maxmen, PhD (@amymaxmen) April 28, 2021

Finance/Economy

Europe's economy shrinks amid slow vaccine rollouts and lockdowns Washington Post (Kevin W)
Myanmar
Myanmar: From diplomacy to force Bangkok Post. Lambert says this is one of the best pieces he's seen in English.

THREAD: I had an extensive conversation with my international law professor about #NUGRegonition today. Odds are against us, but what are our options ? Just posting some notes for those interested. #WhatsHappeningInMyanmar #April30Coup #MilkTeaAlliance #recognizeNUG

— Me Me Khant (@Me_Me_Khant) April 30, 2021
Brexit
UK fishing industry furious over failure to strike Norway deal Financial Times

This story demonstrates that the UK just isn't yet set up to negotiate properly. Beyond failing to reach a deal and damaging a UK industry we know nothing – such as what the government was aiming for and why it couldn't reach a deal. Or what happens next. https://t.co/UI5kpWtEUd

— David Henig (@DavidHenigUK) April 30, 2021

Yes. I have plenty of evidence for that. One of the things that have been raised a lot since Jan in various calls and hearings.
But it's even worse than that. The general lack of compliance at the moment is scary. No idea how HMRC plans on dealing with it https://t.co/vo7ndFov8P

— Dr Anna Jerzewska (@AnnaJerzewska) April 29, 2021

The Brexit roots of the scandals Chris Grey (guurst)

As I said to Anthony L via e-mail, "I thought one of the points of having gone to Eton was to know to avoid stuff like this. This looks like what happens at the start when you walk into a British club and drop acid."

Let's put it this way. If you saw this on RightMove you'd wet yourself laughing. pic.twitter.com/pDPedGu9bR

— Jamie Glackin (@JamieGlackin1) April 28, 2021
SNP in Disarray
'I'm not proposing a referendum right now' says Sturgeon in independence U-turn as elections loom RT (Kevin W)
New Cold War
An example of why vlade has doubts about Russian hypersonic weapons: "They lost a very much of the actual manufacturing know-how."

MOHAMMAD JAVAD ZARIF'S ALLEGATION AGAINST RUSSIA IS FALSE John Helmer
Syraqistan
Internet of Shit
I am not cut out for this modern world, especially one where touchscreens have replaced the reliable technology of a "handle" in bathrooms—and where you can't wash your hands because "internal storage running out" means "applications & system functions may not work well" pic.twitter.com/WjsbyJV9O7

— Dr. Steven W. Thrasher (@thrasherxy) April 29, 2021
Big Brother is Watching You Watch
The credit bureaux bill themselves as arbiters of the public's ability to take responsibility for their choices, but after the breach, the CEO blamed the entire affair on a single "forgetful" flunky:https://t.co/JUYOm2Y0l3

23/

— Cory Doctorow (@doctorow) April 30, 2021
Trump Transition
Justice ramps up Giuliani probe The Hill
Biden
Growing Number of Migrant Families Allowed Into U.S. to Seek Asylum Wall Street Journal

Hunter Biden STILL owns stake in Chinese equity firm 100 days into his father's presidency despite Joe's vow that NONE of his family would hold foreign business interests Daily Mail
Health Care
Joe, You Forgot About Lowering the Medicare Age Washington Monthly (resilc)

It's Time To Expand Medicare Bernie Sanders. On the need for vision, hearing and dental care.
With Florida Bill, Republicans Continue Unrelenting Push to Restrict Voting New York Times
Black Injustice Tipping Point
The Toxicity of the Permanent Outrage Mentality Newsweek (furzy)
Our Famously Free Press
Not Just User Generated Content: Liberal Government Also Want the CRTC to Regulate Apps Under Bill C-10 Michael Geist (HJR)

JHR: "The Minister responsible for Bill C-10 not being able to explain its impact on freedom of speech in Canada.":

Now with the actual interview clip: watch @S_Guilbeault struggle to respond to basic questions about the regulation of user generated content in Bill C-10. https://t.co/uPvDtKmrLl

— Michael Geist (@mgeist) May 1, 2021
An Example of the Importance of Signage: When U.S. Drivers Don't Know How to Use a Roundabout Core77 (resilc). Ahem, "traffic circle" or "rotary".
The Dangerous Myth of 'Taxpayer Money' Splinter (furzy)
The Lumber and Chip Shortages Have the Same Root Cause: Underinvestment Barron's (resilc)
Ruthless and Truthless London Review of Books (Anthony L). On modern politics.
Class Warfare
This is what happens when you remove public funding from institutions aimed at disseminating knowledge. They become prey of corporate interests, and this undermines the very purpose they were created for. https://t.co/SJ5sXDr3cW

— Patricia (@PatriciaNPino) April 29, 2021

The Labor Battle for the Right to Pee New Republic

Why Jamie Dimon, Walmart and McDonald's Want to Hire Ex-Convicts Bloomberg

Weary of Work Lapham's Quarterly (Anthony L)
Antidote du jour (CV):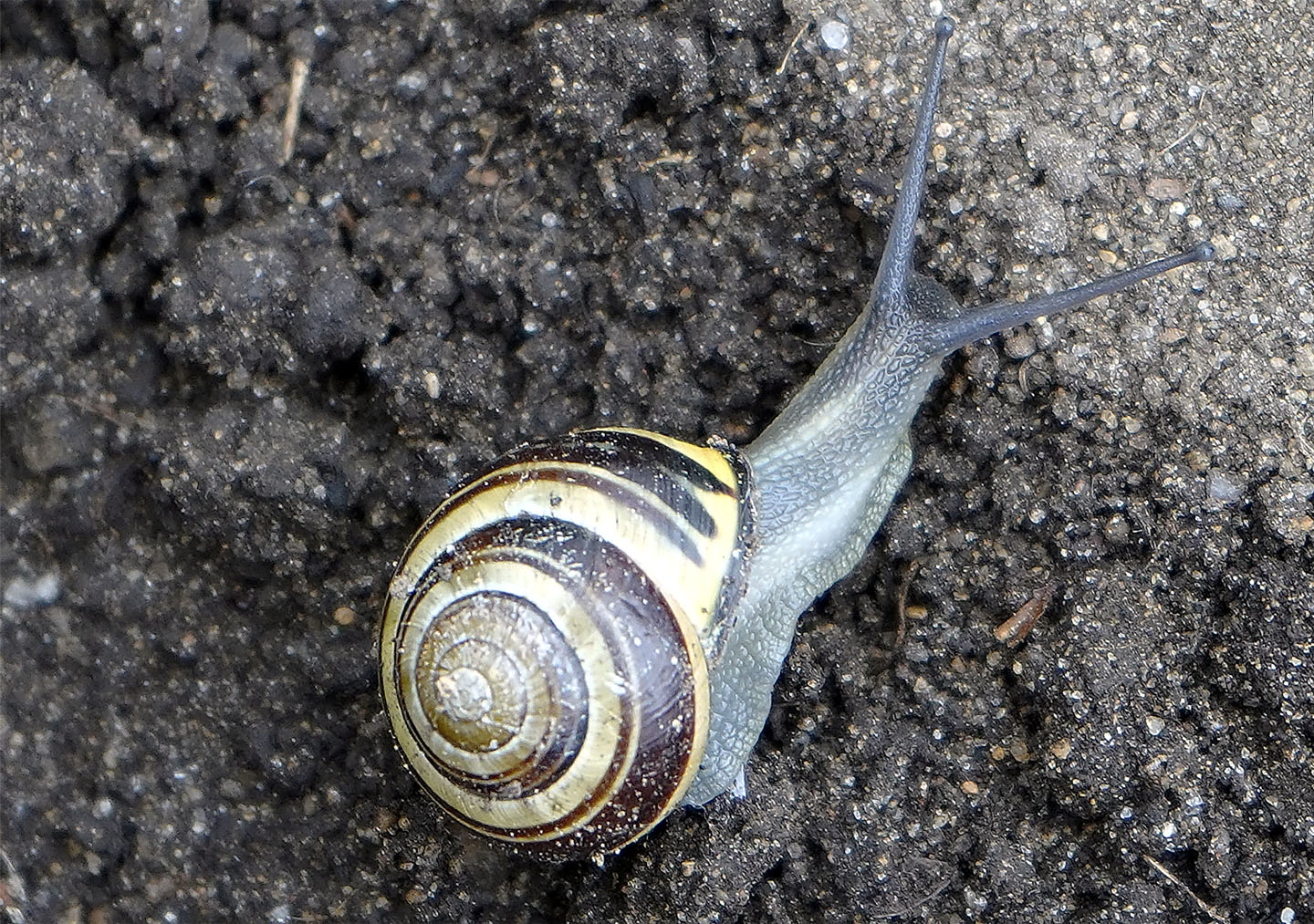 And a bonus (Chuck L):
so baby swordfish are born with a TINY sword, have a good day pic.twitter.com/DlBjv4cxuR

— Rob N Roll (@thegallowboob) April 30, 2021
Another bonus (guurst):
— Köksal Akın (@newworlddd555) April 27, 2021
See yesterday's Links and Antidote du Jour here.