On the Care and Keeping of Mythological Apparitions Literary Hub
The Pleasures of LearnedLeague and the Spirit of Trivia New Yorker
My Bizarre Reign as New York's King of "Virgin Russian Hair" Narratively
Construction, Efficiency, and Production Systems Construction Physics
Why is the USDA Buying $40 Million Worth of Pistachios? Modern Farmer
Multidrug-resistant bacteria is significantly less common in organic meat, new study finds The Counter
Champagne Tries to Fix Its Problems The beleaguered bubbly industry turns to the Hamptons to regain its sparkle. New York magazine (Grub Street).
Junk The Nation. Review of Mark Bittman's latest.
Boardwalk Sabotage: Dead Fish and Rotting Meat Raise Tensions in the Rockaways New York magazine (Grub Street).
Burnout: Modern Affliction or Human Condition? New Yorker
Big cats seized from zoo in Netflix's Tiger King BBC
B.C. failing to meet international targets for protecting biodiversity, critical habitat: report Narwhal
#COVID 19
COVID-19-related dermatosis in November2019: could this case be Italy's patient zero? Wiley Online Library

Oxford/AstraZeneca booster works well, study finds FT

Pfizer's COVID vaccine can stay in normal fridge for up to a month, FDA says Ars Technica

Need for annual COVID shots may hinge on how many get vaccinated now, Fauci says Ars Technica

What England's new vaccine passport could mean for covid tech's next act MIT Technology Review

*****

Confirmed cases of India variant in UK rise 160% in a week Guardian

Covid-19 Disrupts Years of Health Progress in U.S. WSJ

As Paycheck Protection Program Runs Dry, Desperation Grows NYT

From free beer to $1 million giveaways, here are the strange ways states are incentivizing their residents to get vaccinated Business Insider

Can the 'right to disconnect' exist in a remote-work world? BBC

Why Big Pharma's Arguments Against Patent Waivers Don't Add Up Counterpunch

Former Civil Servants Slam Modi Govt for Mishandling Second Wave of COVID-19 Pandemic The Wire

California could become first state to mandate biosecurity screening by mail-order DNA companies Stat
Big Brother IS Watching You Watch.
How to Opt Out of Facial Recognition at the Airport Conde Nast Traveler. From January, still germane.
Class Warfare
Tony Blair Wants to Drag the Left Into His Own Political Grave Jacobin

'We Need to Stop Taking Employers' Viewpoint as Gospel' FAIR

A City in Brazil Experiments with the Unconditional Basic Income Der Spiegel
The Strongest Sign Yet That Inflation Is Transitory Bloomberg
All Those Electric Vehicles Pose a Problem for Building Roads Wired
Tesla Drivers Test Autopilot's Limits, Attracting Audiences—and Safety Concerns WSJ
Biden Administration
The govt of Venezuela has just submitted Biden aide Richard Nephew's sadistic book, "The Art of Sanctions," to the ICC as evidence of US war crimes confessions: https://t.co/FI8vNKA0hS https://t.co/bbmIRQnDNx

— Max Blumenthal (@MaxBlumenthal) May 20, 2021
Waste Watch
Twenty firms produce 55% of world's plastic waste, report reveals Guardian< Leading plastics reduction lawyer sees single-use policies as 'gateway' to bigger change Waste Dive
Syraqistan
Myanmar
H&M and Primark resume Myanmar orders for first time since coup FT
USPS
Bipartisan Group of Senators Introduces Bill to Help Save the USPS TruthOut
Trump Transition
The Deep State Thwarted Trump's Afghanistan Withdrawal American Conservative

The Atlantic Daily: How Obama Really Feels About Trump Atlantic, Althouse his monumental ego blinds him to comprehend how the failures of his presidency gave us Trump.
India
ONGC, barge contractor 'ignored' cyclone warnings, resulting in deaths of nearly 50 workers The Print

Bengal Is Paying the Price for BJP's Failure to 'Conquer' the State The Wire
China?
EU-China investment deal on hold as MEPs vote to halt talks SCMP
Myanmar
H&M and Primark resume Myanmar orders for first time since coup FT
The Fall of the House of Gates? The Nation
Antidote du Jour (via):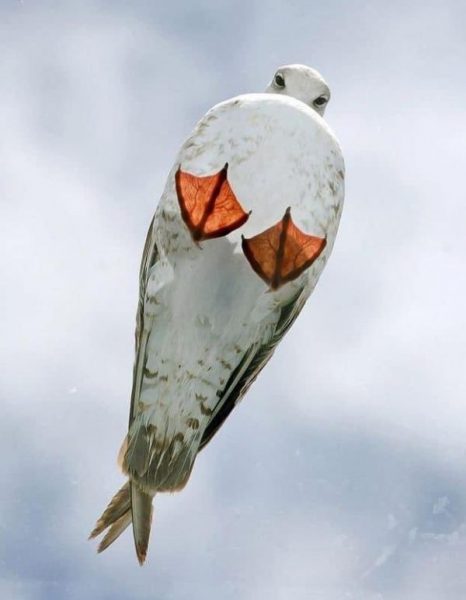 See yesterday's Links and Antidote du Jour here/