Bug Expert Explains Why Cicadas Are So Loud WIRED
Once Nearly Extinct, The Florida Panther Is Making A Comeback NPR
Two Peregrine Falcon Chicks Hatched Atop Marine Parkway-Gil Hodges Memorial Bridge Bklyner
Chile: 35 años de exitosa recuperación de los loros tricahue Monga Bay (timotheus). Google translation: "Chile: 35 years of successful recovery of the Tricahue parrots." With many spectacular photos.
Cryptocurrency Has Yet to Make the World a Better Place WSJ. The deck: "An innovation that has failed to catch on for legal transactions proves invaluable to ransomers." Something about which elites are very sensitive.
The Rise of Private Equity Barry Ritholtz, The Big Picture
Don't Blame David Swensen for 2-and-20 Hedge Funds John Authers, Bloomberg
SoftBank Answered Critics With a Strong Turnaround. Its CEO Explains What Comes Next. Barron's
Silicon Valley Wants Dogs to Live Longer So Humans Can, Too Bloomberg. With injections of puppy blood?
Are children 'dying like dogs' in effort to build better batteries? Desert News (Re Silc).
#COVID19
Global equitable access to vaccines, medicines and diagnostics for COVID-19: The role of patents as private governance British Medical Journal

The TRIPS Intellectual Property Waiver Proposal: Creating the Right Incentives in Patent Law and Politics to end the COVID-19 Pandemic (PDF) LSE Legal Studies Working Paper (2021, Forthcoming). From the Introduction: "The crisis further demonstrates the failure of high income countries (HICs) to realise the promise they made at the time of the TRIPS negotiations in 1994, that by agreeing to the terms of TRIPS, lower and middle-income countries (LMICs) would benefit from technology transfer and the building of productive capacity. As such, the current crisis is revealing not only of inadequacies of how to deal with global emergencies, but also of deficiencies within the international 'patent bargain' itself."

* * *

Indirect Protection by Reducing Transmission: Ending the Pandemic with SARS-CoV-2 Vaccination (accepted manuscript) (PDF) Open Forum Infectious Diseases. A review of the literature, including RCTs. Conclusion: "In sum, the data we have reviewed provide compelling evidence that SARS-CoV-2 vaccination results in a substantial reduction in transmission risk, although the exact magnitude of overall transmission reduction is yet to be fully characterized."

Vaccines versus variants: will the world ever reach herd immunity? FT

'It's a minefield': COVID vaccine safety poses unique communication challenge Nature

Vaccine waitlist Dr. B collected data from millions. But how many did it help? MIT Technology Review

* * *

Ivermectin for prevention and treatment of COVID-19 infection: a systematic review and meta-analysis (preprint) Systematic Reviews. A review of the literature. From the Interpretation: "Low to moderate-certainty evidence suggests reductions in covid-19 deaths and infections may be possible by using ivermectin. Employing ivermectin early on may reduce the number of people progressing to severe disease. The apparent safety and low cost suggest that ivermectin could have an impact on the SARS-CoV-2 pandemic globally."

Controversial ivermectin added to University of Minnesota COVID-19 drug trial Star-Tribune

* * *

The World Health Organization (WHO): A Problem of Trust Zero Anthropology

Orthodoxy, illusio, and playing the scientific game: a Bourdieusian analysis of infection control science in the COVID-19 pandemic (preprint) Wellcome Open Research. Trisha Greenhalgh et al. throw down the gauntlet. From the Abstract: "Scientific and policy bodies' failure to acknowledge and act on the evidence base for airborne transmission of SARS-CoV-2 in a timely way is both a mystery and a scandal. In this study, we applied theories from Bourdieu to address the question, "How was a partial and partisan scientific account of SARS-CoV-2 transmission constructed and maintained, leading to widespread imposition of infection control policies which de-emphasised airborne transmission?" Now do Afghanistan withdrawal, #MedicareForAll, the minimum wage… Amazingly, the scientific establishment seems more open to change than most.

* * *

The Texas Mask Mystery The Atlantic. "Across the country, in fact, people's pandemic behavior appears to be disconnected from local policy, which complicates any effort to know which COVID-19 policies actually work."

* * *

He's a Stanford professor and a Nobel laureate. Critics say he was dangerously misleading on Covid STAT

NYC to End Remote-School Option for Students in September Bloomberg. Let's hope Diblasio is following the science.

A little US city, battered by the virus, tells its stories AP (AM).

Skadden Unveils Flexible Office Reopening, Covid-19 Testing Plan Bloomberg. Skadden, however, will require all unvaccinated attorneys and professional staff to test negative for Covid-19 within 48 hours of their arrival to the office or any other in-person offsite location." Yves: "Trust the lawyers to come up with a legally pretty bulletproof to coerce employees to get vaccinated."
China?
Myanmar
Myanmar: Rebels seize police post, kill security forces Deutsche Welle. "Rebels" against a coup? Really?

MYANMAR UNDER STRESS: Polarization, mediation and proxy war Shan News

Aung San Suu Kyi vows her party will 'exist as long as people support it' FT
India
Syraqistan
How Soviet Jews got zapped by Zionism Immigrants as a Weapon

Young American Jews Have Reached a Tipping Point With Israel Rolling Stone
New Cold War
Russia gives Google 24 hours to delete unwanted material Deutsche Welle

Are U.S. Officials Under Silent Attack? The New Yorker
For 94% of those who died from Covid, staying at home wasn't an option Mexico News Daily
Haiti's Critical Weeks Ahead Americas Quarterly
Haitians protest their president in English as well as Creole, indicting US for its role in country's political crisis The Conversation
Biden Administration
2020
County tells Arizona Senate to keep files, threatens lawsuit over deleted election data claim NBC
Our Famously Free Press
"Fact-Checking" Takes Another Beating Matt Taibbi, TK News

Open Letter to AP AP Staffers, Google Docs
Police State Watch
The US city where police went an entire year without firing a shot Sky News
Boeing
Emirates warns Boeing it will refuse 777x jets if they don't meet commitments Reuters
At its heart, the legal battle between Apple and 'Fortnite' maker Epic Games is about whether or not the iPhone is a computer Business Insider
Florida governor signs ban on 'deplatforming' by tech companies NBC (Furzy Mouse).
Class Warfare
'A slap in the face': California Uber and Lyft drivers criticize pay cuts under Prop 22 Guardian
Controversial forestry experiment will be largest-ever in United States Nature
She's a fighter pilot who saw a UFO. For real. WaPo. The URL was "this-fighter-pilot--saw-a-ufo-for-real," so I see the editor decided to dial back the propaganda just a touch.
Antidote du Jour (via):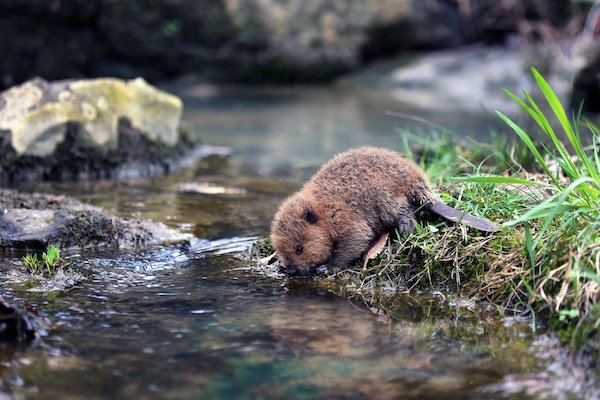 Bonus antidote:
Pure joy of reaching that delicious bamboo… Happy Sunday everyone. pic.twitter.com/D5KeUJ6GY1

— Eric Feigl-Ding (@DrEricDing) May 23, 2021
See yesterday's Links and Antidote du Jour here.