Heads up! The cardiovascular secrets of giraffes Ars Technica
Architecture: From Prehistory to Climate Emergency review – how energy shaped the way we built the world Guardian
Canada Unveils Greener Homes Grants. Is It Welfare for the Rich? TreeHugger
Germany's Stricter New Emissions Goals Present Huge Challenge Der Spiegel
'Black Wednesday' for big oil as courtrooms and boardrooms turn on industry Guardian
UK investors urge G7 to force firms to reveal their climate change exposure Guardian
BJ Thomas, singer of Raindrops Keep Fallin' On My Head, dies at 78 Guardian
2 Airlines Will Postpone Serving Alcohol Amid Surge of In-Flight Violence NYT
Habermas and pimps Global Inequality and More 3.0
Genetically modified salmon head to US dinner plates AP
New York's Hyphenated History Paris Review
Much-Belated Praise for The Lives of Others National Review
#COVID-19
Imperial Collapse Watch
The Screams Of A Dying Empire: Notes From The Edge Of The Narrative Matrix Caitlin Johnstone
Health Care
If the FDA approves Biogen's Alzheimer's treatment, I won't prescribe it Stat
Waste Watch
Fed Warned Deutsche Bank Over Anti-Money-Laundering Backsliding WSJ
Danish secret service helped US spy on Germany's Angela Merkel: report Deutsche Welle
An investigation by Swedish national news reveals that the NSA has been spying on Swedish high-ranking politicians, and they were helped to do so by the Danish national security agency. https://t.co/OtrwfTmKwP

— Ariz Kader (@KaderAriz) May 30, 2021
Class Warfare
Capitalists Exploit Workers — Even When They're "Socialists" Jacobin

Why is anyone shocked that a donor can influence the hiring decisions at an elite Law School? That's what it's all about. Barbara Bedont

Suddenly Wealthy From Markets, Some Millennials Are Stressed WSJ

What You Should Be Paid vs. What You Are Getting Paid Capital & Main

Why We Need to Democratize Wealth: the U.S. Capitalist Model Breeds Selfishness and Resentment Counterpunch

This Stoller post is a must read:
Amazon Prime "is basically a money laundering scheme. Amazon forces brands/sellers to bake the cost of Prime into their consumer price so it appears like Amazon offers free shipping when in reality the cost is incorporated into the consumer price." Amazing read @matthewstoller https://t.co/9h3YVM26KC

— Terri Gerstein (@TerriGerstein) May 30, 2021
Amazon Prime Is an Economy-Distorting Lie BIG. Matt Stoller.
Julian Assange
Julian Assange's Father and Brother Announce US Tour to Demand Journalist's Freedom Common Dreams
Our Famously Free Press
To the Media: Readers Need to Know More Counterpunch. Ralph Nader.

Emily Wilder's Firing Is No Surprise: AP Has Always Been Right-Wing The Intercept

You (Still) Can't Sit with Us Freddie deBoer
Biden Administration
Texas Democrats Stymie G.O.P. Voting Bill, for Now NYT
'Roe Has Never Been Enough, and We Still Need It' FAIR
China
India
Antidote du Jour. mgl: "This is a South Island takahē, a "nationally vulnerable" endemic bird to New Zealand, as seen on Kapiti Island, which is just off the west coast of south part of N Island. Kapiti I is a predator free reserve. This one is one of a couple that have been re-introduced. They're like very robust chickens that snuffle about."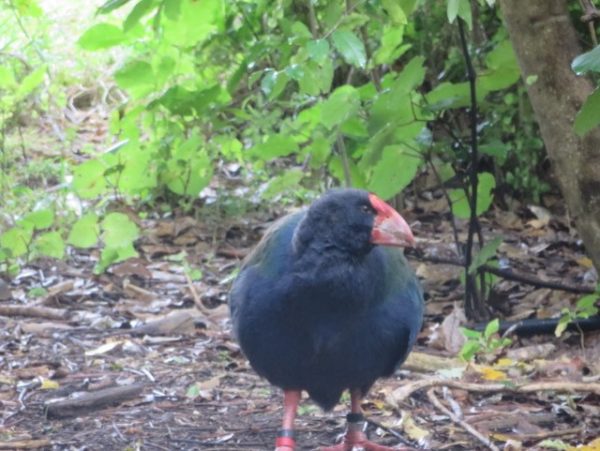 And a bonus video:
Wait for it.. pic.twitter.com/gTwVFKe58K

— Buitengebieden (@buitengebieden_) May 30, 2021
See yesterday's Links and Antidote du Jour here.